Create a Lasting Impression with Windows
Wowed by windows.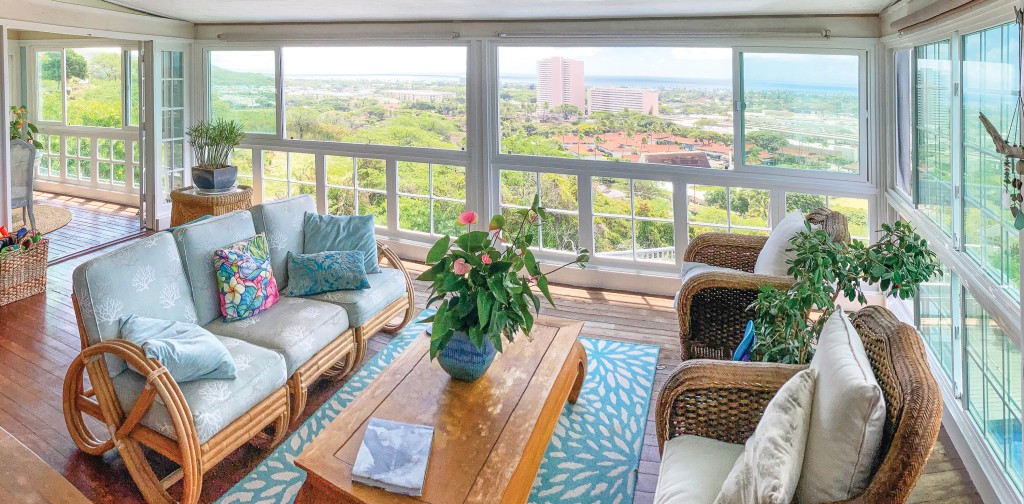 Windows can make or break the aesthetic of your home. They open up rooms, allowing for more natural light and a connection to the outdoors. Selecting the window style and placement for your home starts with your preferences and home needs. Here are some options to consider when you are out window shopping.
SET YOUR SIGHTS
Before you can dress your home with new windows, you need to evaluate your current situation. Determine what you don't like about your existing windows and what you would want in new ones. Then seek out advice from experts, like the design consultants at Coastal Windows. "Our design consultants will explore the design considerations for your unique home, and can help you choose the windows and doors to complement your island lifestyle," says Pam Barrett of Coastal Windows. The choices available go beyond wood frames, jalousies and single-pane glass. A window professional can lay out what's possible for your home.
LIVING LARGE
To make your space feel larger, consider a bay window. "Replacing an existing picture or fixed window with a Coastal Windows bay or bow unit will create the illusion of additional space while providing a cozy corner to read a book, listen to the latest podcast or simply relax and enjoy the view with a furry friend," says Barrett. "A smaller Coastal Windows bay window placed above the kitchen sink can add additional light and fresh air to the room, while providing the perfect place to nurture your green thumb."
MADE TO PROTECT
With hurricane season here, ensuring safety for your home is important. Luckily, there are impact-rated products such as CoastalGard™ windows and doors from Coastal Windows. "Hurricane-force winds can wreak havoc, causing window failure," which can lead to big problems, ranging from weather damage to complete structural failure, explains Barrett. "Coastal Windows understands the need for protection against these harsh environmental conditions."
CoastalGard™ windows and doors are made with laminated glass and have strong frames that not only protects against flying debris but also provide increased security against intruders. "The addition of Low-E coatings reduces solar heat gain intake, therefore reducing air conditioning costs," says Barrett. The Low-E, or low-emissivity, coating minimizes the amount of infrared and ultraviolet light that enters the home.
ACCESSORIZE WITH SHUTTERS
Shutters are just one way to add beauty to your windows from the inside and out while providing protection. Island Shutters has the island's largest selection of shutters, all built to handle Hawaii's unique climate. The company's tropical shutters, for instance, use the highest-quality stainless steel to prevent damage from salty air, wind and water. "In Hawaii, durability is one of the most important factors," says Bronson Sonico of Island Shutters. "We get sun 365 days out of the year and people's shutters get exposed to salt and wind.