Creating an ADU that's Right for You
Built to last.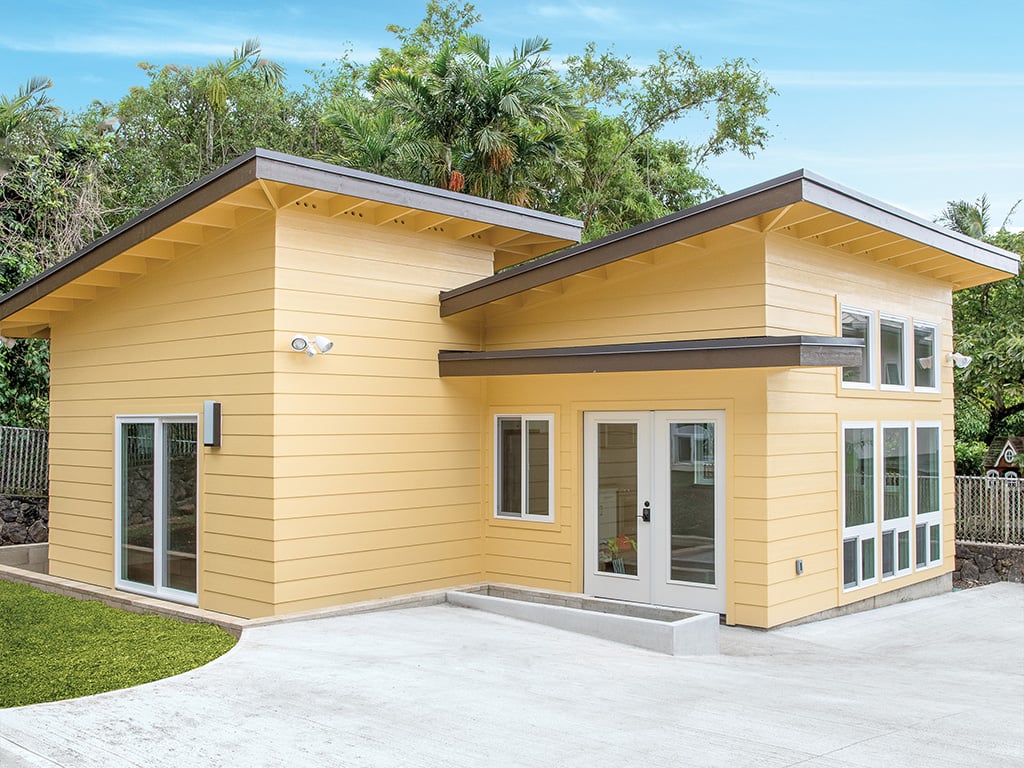 Deciding to build an accessory dwelling unit on your property is a big choice that mustn't be made quickly. There are many advantages to having an ADU, but homeowners should be sure to pick the type that is right for them, their families and future generations.
Considering an ADU
"First, understand the restrictions for ADUs and make sure you're not building it for the wrong reason," says Marshall Hickox of Homeworks Construction. "One can use an ADU for family — either to move in older kids starting their own family or maybe parents who you'd like to look after."
To determine whether building an ADU is right for you, Malia Yee, senior designer at Graham Builders, recommends asking yourself three questions: 1) Do you have adequate space to fit the ADU on your property? 2) Do you have additional parking areas? 3) Are you comfortable with having family or renters so close?
Additional factors to consider are that "ADUs cost more on a square-footage basis because you're cramming a lot of cost into a small plan," says Yee.
"Be aware of tax implications and rental income reporting requirements; discuss homeowners insurance needs with your agent; and consider having a licensed real property manager handle things like background checks, collecting rent and more."
Benefits of Building an ADU
ADUs come with many benefits. Once it's built, a homeowner can either consolidate the finances of two families and/or generate additional income through a long-term rental, says Hickox. ADUs also greatly increase the owner's property value.
"Use the opportunity to incorporate much-needed deferred maintenance of the existing house such as an upgraded electrical service or other items that you will get at a better value as it's coupled with the ADU work," he adds. Finally, an ADU makes independent multigenerational living possible, adds Yee.
Staying in Good Shape
Ideally, many homeowners want a one-bedroom and one-bathroom ADU with a good-sized kitchen, dining and living space. "Storage is important as well, so try not to cram too many rooms into a smaller floor plan," says Yee.
To ensure your ADU is built to last, use durable materials inside and out for easy maintenance. "Select basic materials that won't look dated within a few years," says Yee. "Avoid trendy design. Use quality materials that will hold up to more wear and tear and avoid cheap plumbing and lighting fixtures."
To prevent long-term damage to your ADU, Hickox recommends keeping your gutters and downspouts clean and leak-free. "Make sure water is graded away from the house," he says. "Keep up with exterior painting and caulking."
Getting Started
"Designing ADUs is similar to designing most additions or small free-standing cottages," says Yee. "More emphasis has to be put on site design and parking, as well as addressing privacy concerns for homeowners and renters alike." Consider your daily routine and how renters will impact that. Also, think about security for your personal items stored in common areas and shared outside spaces.
ADUS VARY IN SIZE
For lots between 3,500 and 4,999 square feet, the maximum size of an ADU is 400 square feet, says Yee; for lots 5,000 square feet and larger, the maximum is 800 square feet. "Most people push for the maximum 800 square feet to create one to two bedrooms," she adds.