Dive In
From home entertainment hubs to spa-like retreats, there's nothing like a swimming pool to add the finishing touch to any Island home, so beat the heat this summer and take a dip into these cool pools.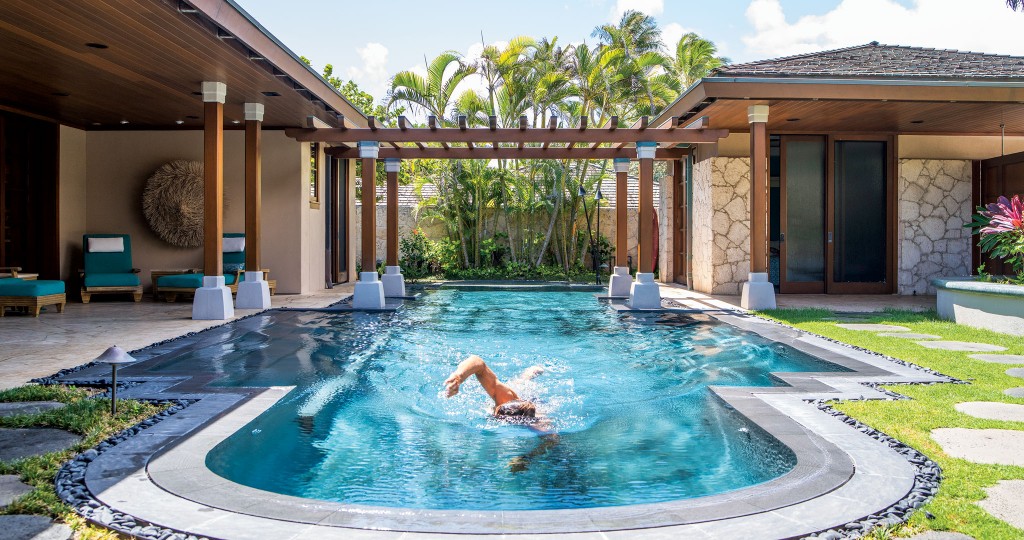 From Ugly to Unbelievable
Featuring C & J Contracting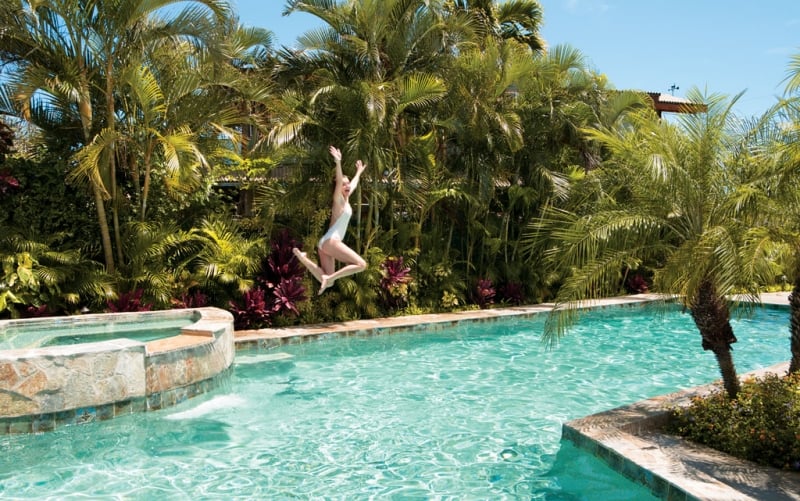 Looking out over this expansive pool in Kailua, the owner of this Enchanted Lake home just shakes her head. "The front yard had been underutilized before," she says. "There was a tiny pathway here, some spotty grass and banana trees, but it was pretty ugly. You could play croquet and that was about it."
The homeowners tabbed Clifton Crawford of C & J Contracting to convert the unsightly front yard into the pool of her dreams. "I liked him," the homeowner says when asked why she chose Crawford's company. "He was prompt. You could count on him."
Today, this husband and wife use the pool daily.  "I've wanted a pool forever," says the homeowner, who was on the swim team when she was a girl. "And I never really liked the front yard … but I do now."
'A Beautiful Water Garden'
Featuring Debiasi Pacific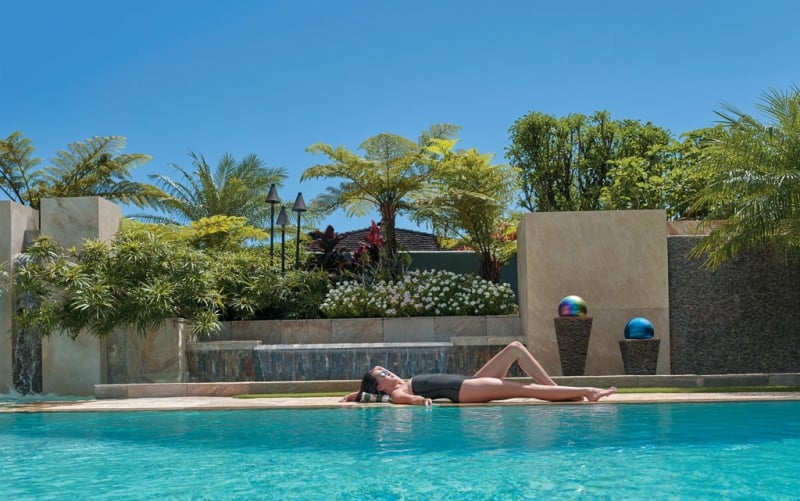 For some homes, a pool's primary purpose has little to do with swimming. "To be honest with you, we're not in the water that much," says the homeowner. "We just like sitting out here and feeling the breeze off the water." Pool designer Steve DeBiasi says that's why it's important to take the time to get to know the homeowners. "When we design pools and water features, we always understand you are going to spend more time looking at these creations than swimming in them," DeBiasi says. "Here, the homeowners spend a tremendous amount of time out on their covered lanai area. The goal was to turn the backyard into a beautiful water garden. With the lights and waterfalls, you can really set the mood depending on the occasion."
Hillside Hideaway
Featuring C & J Contracting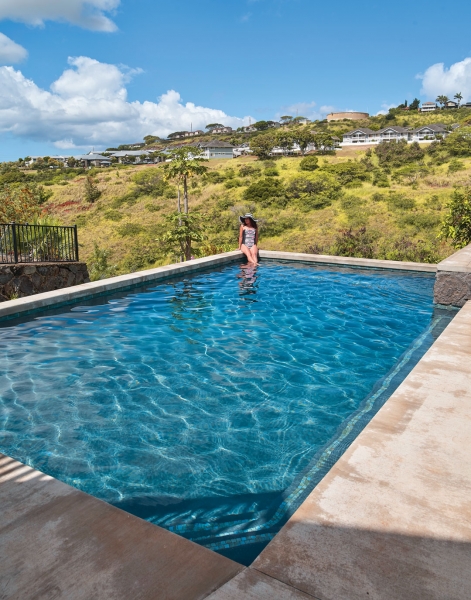 Located high above the valley, this pool in Makakilo provides a welcome retreat for a busy family. "Before we put the pool in, the backyard was a steep hillside — about 80 feet of property of unusable space," says Clifton Crawford of C & J Contracting, which added a pool, a spa and an expansive pool deck. "We positioned the spa to take full advantage of the ocean view and it adds a nice heating element on those windy nights up on the ridge." Spilling into the pool, the spa also has a waterfall feature to add the sound of running water throughout the day.
"A swimming pool is used 10 to 15 percent of the time, max," says Crawford. "So, what happens during the remainder? That's why I always try to add a water feature to every pool I do. The sound is something you can enjoy even when you're not in the pool every single day."
Courtyard Comfort
Featuring Debiasi Pacific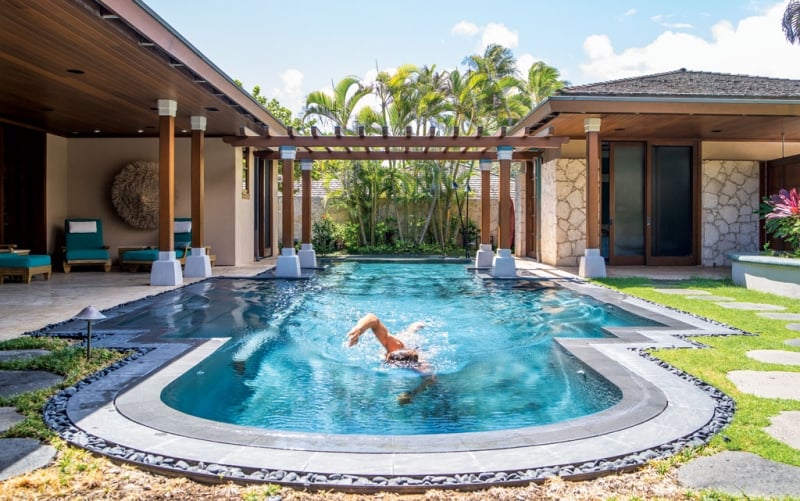 Upon touring this expansive, luxury home on Kailua Beach, this potential buyer knew it needed one major upgrade despite all the modern amenities. "If I couldn't add a pool, I would not have bought the place. This home had to have a pool," he says.
He then placed a call to Steve DeBiasi of DeBiasi Pacific to see if it would be possible to add a pool to the existing open courtyard.
"Your first reaction is to say, 'Whoa, are you out of your mind? It can't be done,'" DeBiasi says. "But it turned out to be the perfect job for DeBiasi Pacific. We're the company that can take on any challenge and make it work."
DeBiasi worked closely with the professionals at Peter Vincent Architects to seamlessly incorporate the pool and spa into the home's design. DeBiasi says the homeowner also deserves a lot of credit. "To do a project like this, you have to have a homeowner who is both imaginative and cooperative."