Energy-Efficient Programs for Summer
Stay cool, save money and be energy-savvy with Hawaii Energy and HECO.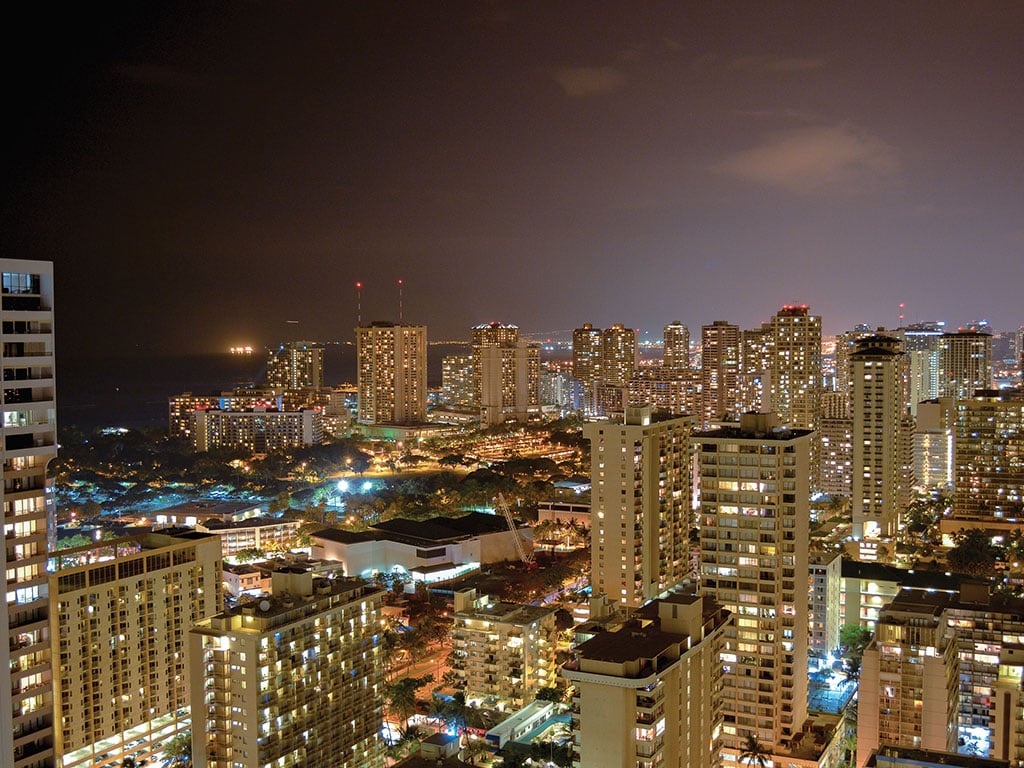 Summertime is one of the busiest periods for energy consumption. Local electrical grids are taxed as the weather heats up and everyone cranks up their air conditioners, and more people on vacation means more power being used for entertainment and accommodations. To keep conservation top of mind for homeowners, organizations such as Hawaii Energy and HECO have programs and incentives that can help Island residents make energy-efficient choices.
"Hawaii Energy and Hawaiian Electric have a long-standing collaborative relationship that includes many facets," says Shayna Doi, marketing and communications manager at Hawaii Energy. "As a key contributor to achieving our state's goal of 100% clean energy generation by 2045, [Hawaii Energy] works to reduce statewide energy consumption and save residents money through various financial assistance, education and workforce development services."
Homeowners can connect with Hawaii Energy to explore various rebates. Doi says residents can get back between $75 and $1,250 through programs that assist with offsetting the costs of purchasing and installing energy-efficient equipment. This includes water heaters, air conditioners, lighting and appliances.
"There are also instant rebates for solar water heating and air conditioning system maintenance services, which are applied as a discount when using one of our participating contractors," she explains.
"For residents identified as low- to moderate-income or who may face additional challenges with acquiring energy-efficient household items, we offer two primary services. The first is a community-specific appliance 'trade-up,' where residents can trade in old working appliances in exchange for a brand-new, energy-efficient model at a significantly discounted price, thanks to our partnership with Pacific Home and Appliance Distribution."
Another Hawaii Energy initiative, called Energy Smart 4 Homes, provides support for a licensed technician to visit a home and conduct an energy audit. Technicians will install items like LED lightbulbs, smart power strips, high-efficiency showerheads and more at no cost to the homeowner. Visit hawaiienergy.com to learn more.
HECO Pilot Program
To alleviate the energy burden in the Islands, HECO will begin a pilot program this summer called Shift and Save. According to Darren Pai, manager of external corporate communications at HECO, Shift and Save aims to incentivize residents and businesses with lower rates during nonpeak hours.
"Participants are encouraged to shift energy use to daytime hours when solar energy is abundant on the electrical grid," notes Pai. "Daytime rates from 9 a.m. to 5 p.m. will be the least expensive. During the evening peak, from 5 to 9 p.m., the rate will be 50% higher than the overnight rate, which is comparable to existing rates. Generating electricity during the evening peak is more expensive, with power plants ramping up to meet demand and burning costly fossil fuels. The overnight rate from 9 p.m. to 9 a.m. will be twice the daytime rate."
Roughly 4% of HECO customers who have had advanced meters for at least six months will be selected randomly to participate. Those who are chosen for the program can opt out at any time. The testing period for this program is expected to run for a year. For more information and additional energy-saving resources, go to hawaiianelectric.com/shiftandsave.
---
Editor's Note: This article has been slightly modified from the original print version for optimal online reading. To view the full print story, subscribe to our digital edition or pick up your copy of Hawaii Home + Remodeling at one of our partner locations.