Everything You Need to Know Before Getting a Pool
Pacific Pool & Spa dives into the details.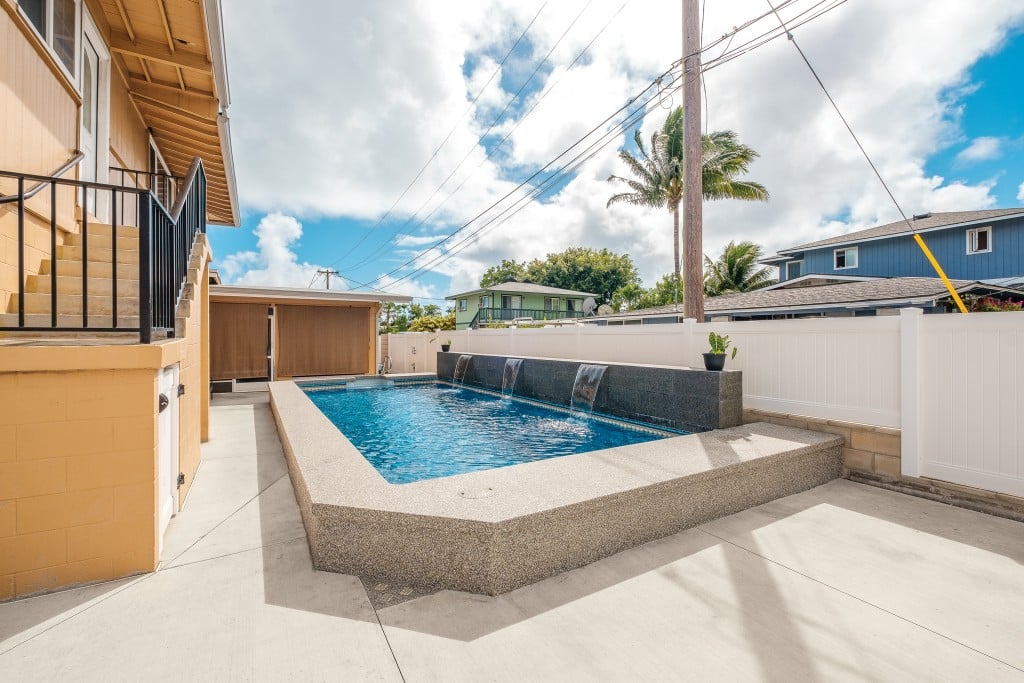 While having a pool might be a dream for many homeowners, there's a lot to consider before diving in and building one. The planning process alone brings up questions about where to put it, how big can it be and the ultimate puzzle: How much will it cost? Clifton Crawford of Pacific Pool & Spa fills us in on some pool essentials.
COST EXPECTATIONS
For starters, talk to a pool expert. During a consultation, Crawford lets his customers know that their new pool will likely cost at least $100,000 to complete. "Knowing they have an expectation of value, I'll bring my portfolio to help them visualize what they're thinking, show them different designs and shapes, and work to stay within their budget," he says.
VARIED SIZES
Consider the size of your backyard and the natural elements that are already there to find the right fit for your home. "To build a pool today, we can only build now with 75% of the square footage of your property," explains Crawford. "If you have a 10,000 square foot lot, you can only put building structures, including swimming structures, at 7,500 square feet."
CONSTRUCTION ACCESS
To build a pool, your contractor will need machinery, concrete, materials and workers to transform your yard. Before building can begin, lay out a path for heavy equipment to be able to access the site. Make sure there's enough space between your house and your neighbor's place too.
WHAT'S YOUR TYPE?
Installing an endless or infinity pool — a reflecting pool with an edge that gives an appearance of water with no boundaries — requires a solid, level surface that's at least 2 feet wider and 3 feet longer than the pool's interior dimensions.
An above-ground pool eliminates the need to excavate while an in-ground one requires it. An in-ground pool is also the right choice for those who want a deeper pool. A partially in-ground one would be the most accessible to those with physical limitations.