Home Tips for Football Fanatics
Gear up for the slate of games ahead with these trick plays.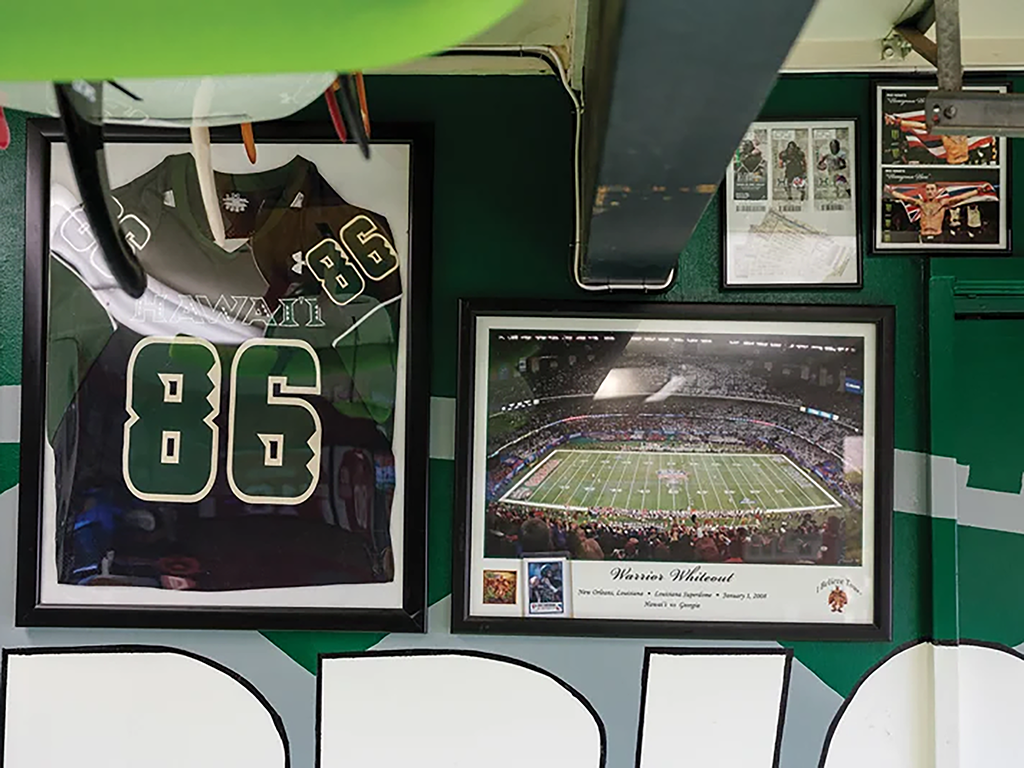 Football aficionados, rejoice: It's the most wonderful time of the year! Whether you're a spirited supporter of local high school teams, fiercely loyal to your college alma mater, or the dedicated "12th man" for your favorite NFL squad, football season is charged with energy and emotion for fans of all ages.
Here are a few ideas to bring the excitement of football season to your home.
Multiple Viewing Areas
Football season is prime time to host gatherings with friends and family. To make sure everyone can get in on the action, consider setting up viewing spots in different areas around the house. The living room can be the focal point, with comfortable furniture and TV and sound specs as you see fit. Keep your garage space flexible to have cars moved out for game day and install a TV or two for indoor-outdoor entertaining. If you have a spare bedroom, allow guests the option to sneak away and watch the game there — this can also be a great space to set up with fun activities for guests with young kids.
Team Spirit
Deck out your home with décor in your favorite team's colors. With myriad options available in the world of team-themed merchandise — towels, flags, lamps, rugs, bedding, artwork and more — your home fan aesthetic can be as bold, refined or kitschy as you desire. If your space and budget allow, consider curating a collection of football memorabilia. Autographed game balls, helmets and sports cards are inspirational conversation starters; invest in a starting piece you love and build around it. Consult professional experts in framing and mounting collectibles to ensure your items are displayed without damage. Check out an awesome local fan cave here for more ideas.
Food and More Food
If you can't make it to the stadium, "home-gating" is the next best thing. Fire up the grill for a barbecue feast at home on game day. Instead of a traditional epic spread on your dining table, consider setting up smaller stations with food and drinks in the entryway, kitchen, living room and garage. This creates more space for guests to mingle and move comfortably. Change up your menu as football season winds its way from the warm days of late summer through Hawaii's cooler winter — think cold snacks and beverages at the start, and heartier comfort foods for the playoffs.