How to Design your Dream Closet
FreedomRail is an affordable closet system that will help keep your home organized.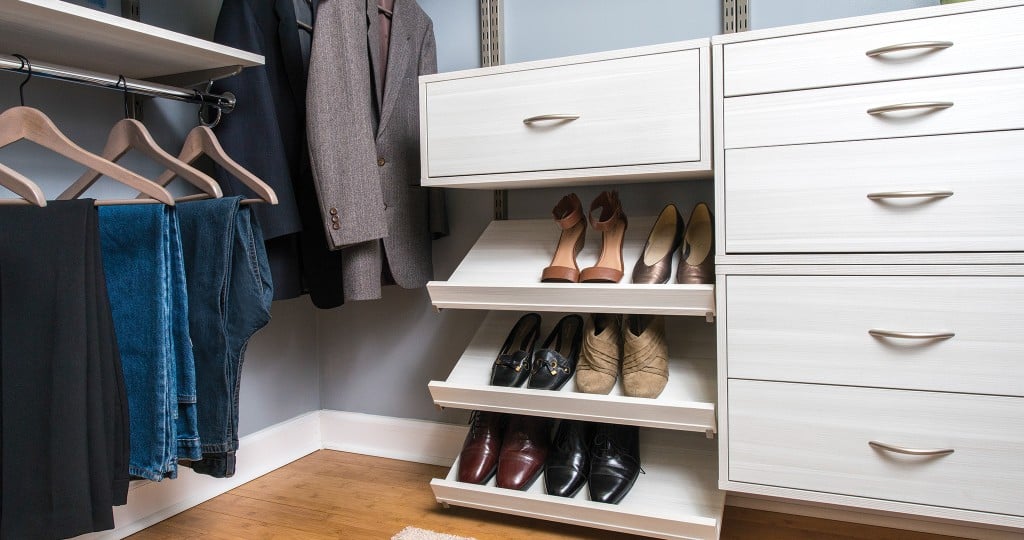 As families grow, their storage and organization needs change, making it challenging to keep up. The freedomRail closet system, available from Simply Organized, is a smart and flexible solution. This closet system allows homeowners to change key components of the system, keeping items organized and daily life stress-free. Not only is it easy to install and adjustable, it is also strong, affordable and stylish. "The system offers storage solutions for every room in the house — it is for anyone who wants to maximize their space and organize their life," says Lori Stevens of Simply Organized. Organization specialists offer free design consultations by appointment.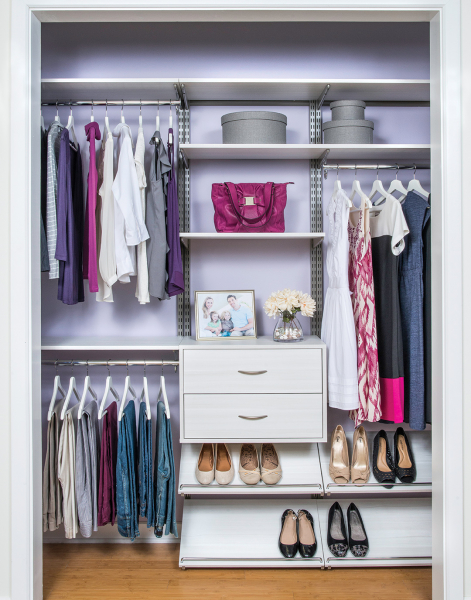 1. Affordable
Choose to start small or go big — with freedomRail, there is an affordable solution for any budget. A basic 4-foot custom closet can be designed for as little as $270.
2. Features & Finishes
FreedomRail is available in a variety of features and eight finishes to match your preferred style and desired color-scheme. Incorporate features of your choice such as wooden shelves, ventilated shelves, clothing rods, shoe cubbies, baskets and more. "There are so many different accessories for all types of storage needs," says Stevens.
3. Redesign at Any Time
FreedomRail gives you the flexibility to effortlessly adjust your closet space whenever needed. "It can be designed to fit any closet space," says Stevens. "We draw the design to fit your specific sized closet or wall." Swapping pieces of the system – such as changing the height of a shelf or adding a drawer – can be done by hand, without tools.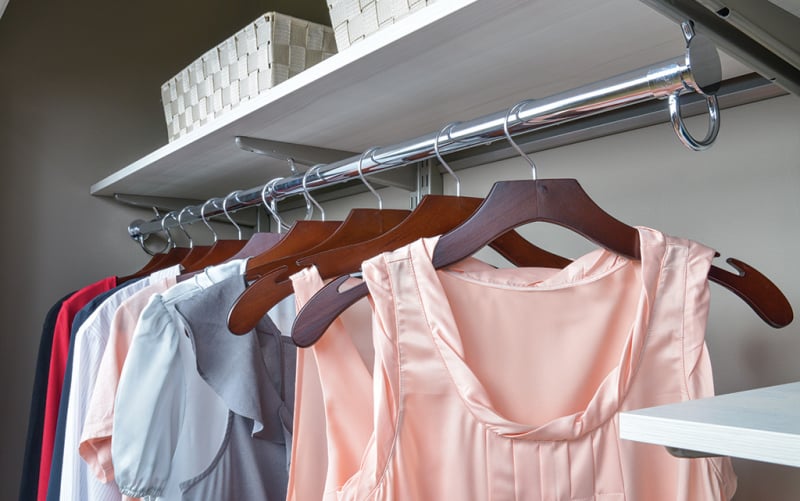 4. Versatile & Movable
Whether you are moving into a new home or want to relocate the closet system to a different room in your home, freedomRail can easily be taken apart and put together in another space. "The freedomRail system only has one piece that is drilled into the wall. These holes are minimal and can be filled in by the customer when the system is moved to a new location," says Stevens. This allows you to skip the expense of building a new closet system in your new space.
5. Easy Installation
Installing the freedomRail system is as simple as it gets. Only a few tools are needed: a tape measure, pencil, level, power drill, 5/16-inch bit and a Phillips screwdriver. The system can easily be installed on your own, or, for those who prefer to leave it to a professional, Simply Organized can refer contractors and handymen who can install it for a fee.