In Tune
Boutique shopping center's Piano Planet evolves to meet changing, musical needs.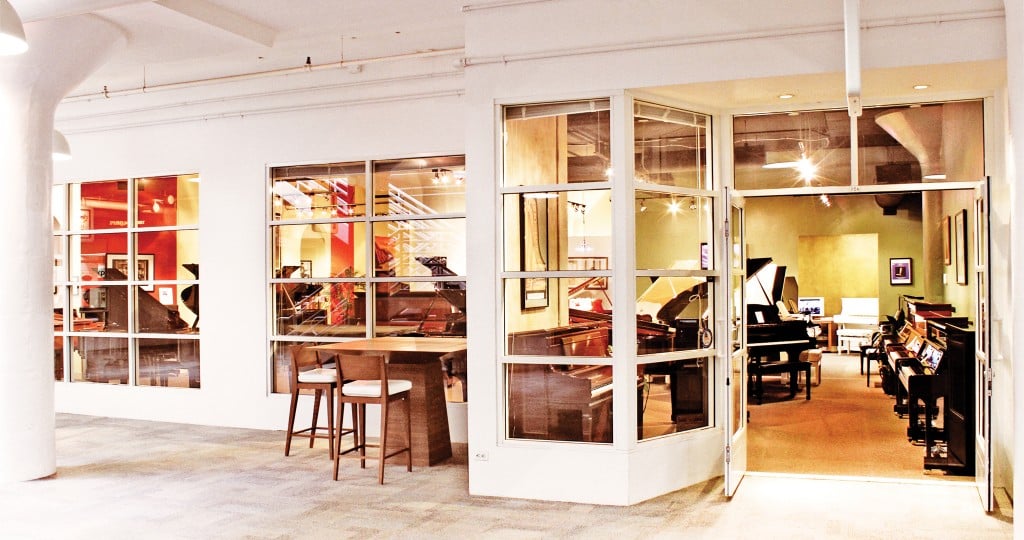 For more than 35 years, Piano Planet has provided its customers with an intelligent buying experience by offering only the best quality products and services. After all, the purchase of a piano is a sizable investment for a family. The experienced staff will walk you through the many things to consider when purchasing a piano, including size, style and craftsmanship. "Playing piano is a great way to escape," says owner George Nellas. "We all love listening to music, but you're on another level when you're creating it yourself."
STELLAR SHOWROOM
Since opening its showroom at Na Lama Kukui in 2001, Piano Planet has more than doubled its size from, 1,000 to 2,600 square feet, plus additional warehouse space for inventory. "We carry just about everything from the entry-level digital piano to the Steinway concert grand," says Nellas. Prices range from $999 for a full-size digital piano with a bench to $160,000 for a grand piano.
AN INSTRUMENT OF CHANGE
While the basic design of acoustic pianos remains unchanged, digital technology has evolved tremendously since Piano Planet first opened. "The ability to reproduce piano sounds in a digital format has vastly improved," Nellas says. "You can now reproduce the sound of a grand piano on a digital piano pretty well. It's really displacing upright pianos."
WHY DIGITAL OVER VERTICAL
Nellas estimates that digital pianos are now outselling vertical pianos 10 to 1. "Digital has a lot more capability and it's a lot more fun to learn on. You don't have to tune it or worry about sticky keys, which is perfect for our climate," Nellas says. "Plus, with a digital, you can play with your headphones on in private. Digital pianos typically have 400 sounds to choose from. You can record yourself and play it back. You can wirelessly connect to a tablet. The list goes on and on."
PIANO LESSONS PASSE?
Technology has also changed the way some children learn to play piano. "A lot of kids are learning on YouTube now," Nellas notes. "So, some people now come in who can already play and they haven't had a lesson. They have great talent and a great ear, now they just need an instrument. It's fantastic."
A RANGE OF SERVICES
Other services provided by Piano Planet include short- and long-term rentals, piano moving, restoration, tuning and service. "In our climate, you should really get your piano serviced once a year,"
Nellas says.
---
PIANO PLANET
Na Lama Kukui, Ste. 115A
Showroom Hours:
10 a.m. to 6 p.m. Weekdays
10 a.m. to 5 p.m. Saturday
Noon to 5 p.m. Sunday
pianoplanethawaii.com