Inflation Reduction Act Benefits for Homeowners
Learn about upcoming incentives to go green for your next project.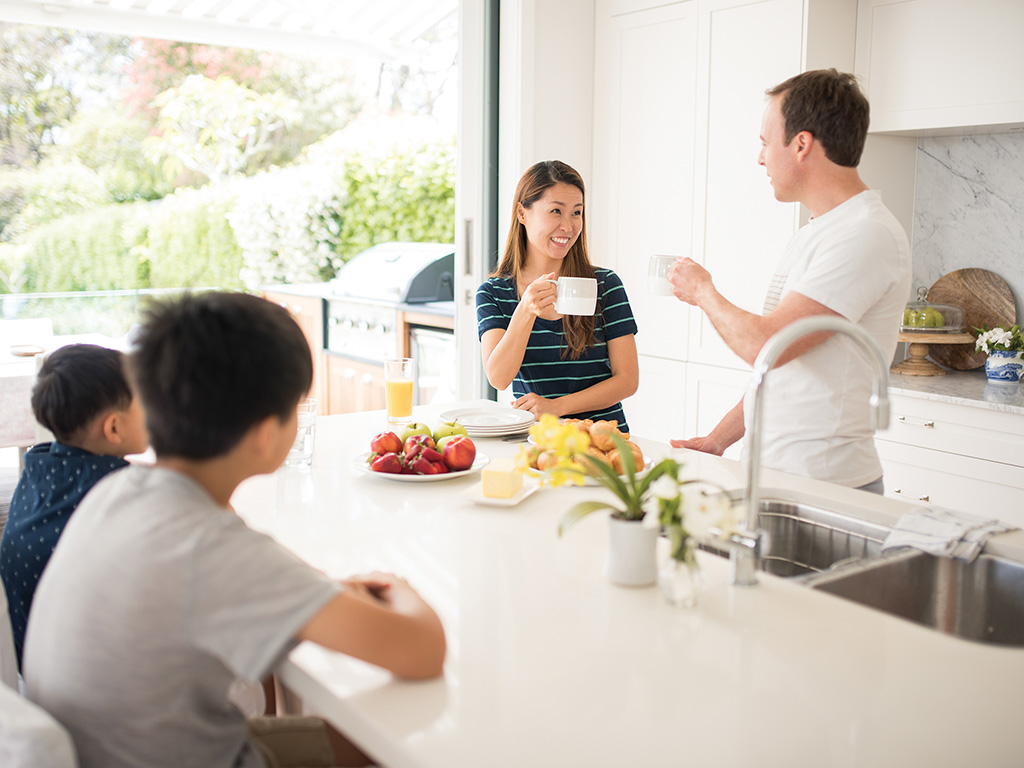 Local homeowners who are planning eco-friendly updates may get some financial relief from the federal government's newly passed Inflation Reduction Act. This historic piece of legislation addresses impacts from climate change by providing tax breaks and rebates toward key initiatives that reduce carbon footprints.
"We appreciate Hawaii's congressional delegation for working so hard to promote the Inflation Reduction Act because it potentially creates new opportunities for Hawaii's homeowners while also supporting Hawaii's environment," says executive director of the General Contractors Association of Hawaii, Cheryl Walthall.
"At the commercial level, general contractors will be working closely with developers to look at how energy investment tax credits can be used … for new construction, including affordable housing."
The Inflation Reduction Act is an expansive bill that earmarks nearly $370 billion in federal funding for environmental education programs, community infrastructure projects and home incentives. By promoting small changes such as insulation system retrofitting and pivoting away from appliances that require fossil fuels, the act empowers local homeowners to play a big role in the nationwide effort to lower greenhouse emissions by 2030.
"Homeowners should have conversations with their contractors in the early stages of home construction or renovation to take full advantage of the increase in energy efficiency home improvement credits," shares Walthall. "This will help with decisions on doors and windows and other efficiency upgrades."
Reina Miyamoto of the Hawaii HomeOwnership Center notes that the act will be on her organization's radar as rollout begins in the coming months. The nonprofit is affiliated with the National NeighborWorks Association, which monitors public policy and advocates for issues that affect homeowners and renters.
"Now that the ink is dry on the Inflation Reduction Act, the newly formed programs are undergoing review and design by the federal agencies that administer them, and it will take a while for the implementation to be worked out," says Miyamoto.
The HOMES Rebate Program, for instance, is preliminarily outlined with these provisions:
Homeowners and multifamily building owners who achieve 20% or more in energy savings through funded projects qualify for rebates.
Multifamily projects with 50% or more units occupied by households with incomes at or below 80% area median income qualify as well.
Low- or moderate-income multifamily projects qualify for $4,000-$8,000 per unit depending on energy savings achieved, up to 80% of costs.
Tenant protections will be implemented for owners who use the program for their rental projects, with aims to limit rent increases, protect tenants from eviction and incorporate rental retrofits that reduce the overall energy burden.
Included in the Inflation Reduction Act is the High-Efficiency Electric Home Rebate Act. This 10-year program provides rebates for energy-conscious electrical projects in low- and moderate-income households. Here's an initial breakdown of rebate amounts, as noted by the National NeighborWorks Association:
Heat pump water heater: Up to $1,750 per appliance
Heat pump for space heating or cooling: Up to $8,000 per appliance
Electric stove, cooktop, range or oven: Up to $840 per appliance
Electric heat pump dryer: Up to $840 per appliance
Electric load service center upgrade: Up to $4,000
Insulation, air sealing and ventilation: Up to $1,600
Electric wiring: Up to $2,500
An earmark for "tribal households" in the High-Efficiency Electric Home Rebate Act could allow Native Hawaiians to be eligible for further financial assistance, though it's too early to tell right now. Miyamoto says any further assistance "will become clearer after the program design is confirmed by the federal departments and guidance is issued."
Director of home loans at American Savings Bank, Alan Fentriss, advises local homeowners to stay informed and connect with their financial institutions to learn more about the Inflation Reduction Act.
"Once the tax credits are publicized and explained more fully, there may be a surge in inquiries about financing," notes Fentriss. "Hawaii citizens constantly face inflation and high energy costs. Committed to making banking easy, American Savings Bank is passionate about helping customers finance energy-related home improvements."