Integrated Solar
The future of roofing is here.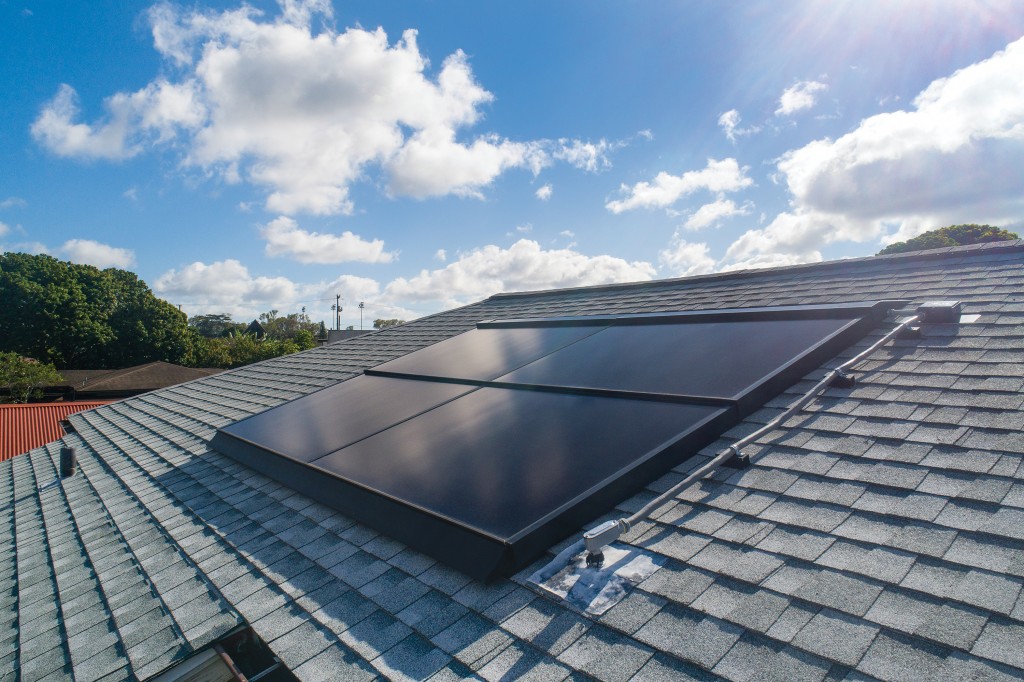 Kapili Solar Roofing continues to improve the roofing industry in Hawaii, with top-notch products that greatly improve our homes. The locally owned and family-run business has partnered with GAF Energy — one of the largest roofing manufacturers in the world — to provide roof-integrated photovoltaic systems. "We offer customized solar solutions taking into account our clientele's energy consumption and goals for the system," shares Brennan Leong of Kapili Solar Roofing. There are many benefits to having a roof-integrated PV system and Leong says Kapili Solar Roofing is proud to offer this solution to its customers. "We believe that solar is the future of roofing, and roofing is the future of solar," says Leong.
LOW RISK, HIGH REWARD
A roof-integrated PV system lowers the risk of leaks as well as the maintenance needed over the course of ownership. Mounted directly on the roof deck, these systems are unlike traditional rack-mounted systems that penetrate the rooftop. The panels are integrated by GAF Energy's proprietary flashing components to encapsulate the solar array, shares Leong. And the systems come with dual warranties: one from the contractor and one from the manufacturer.
Kapili Solar Roofing; 94-221 Leonui St., Waipahu, Oahu; (808) 621-7663, kapiliroof.com; License #BC-28938