Key Differences Between Condos and Townhouses
How these similar types of residences differ.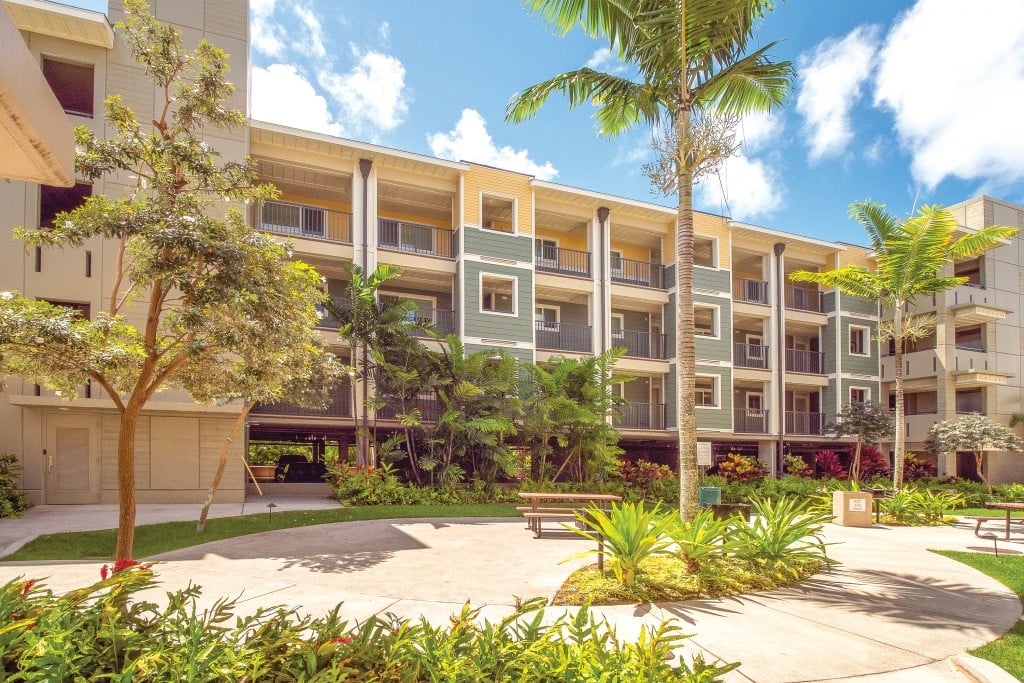 Condos and townhouses have many similarities, and knowing the features and perks of each could help you decide which type of property is best for you. The experts at List Sotheby's International Realty are here to help define the subtle, yet distinctive differences between condos and townhouses.
Key Takeaways
"A condo is similar to an apartment in that it's an individual unit residing in a building or community of buildings," shares Lectie Altman, a Realtor-Associate for List Sotheby's International Realty. "A townhome is an attached home that resembles a single-family home, but is attached to its neighbors on either side and might contain an attached garage and/or an outdoor space, a yard."
Both are part of a community, such as a building or community of buildings, explains Altman, and both can require fees to be a part of that community.
Condos and townhouses have their own appeal and advantages over single-family homes, from top-notch features and maintenance to security and flexibility. "Many young families these days are looking at both as they usually have many great amenities," says Diego Miranda, a Realtor-Associate for List Sotheby's International Realty.
People who don't need or desire a large backyard are well suited to own a condo while those who would like some outdoor space may want to choose a townhouse, which can have a small backyard or front yard that you'll be responsible for, shares Miranda.

Homeowners Associations
You can't talk about condos or townhouses without discussing homeowners associations, or HOAs. These governing bodies oversee the community that the condo or townhouse is a part of.
"There are covenants, conditions and restrictions (CC&Rs) or rules and regulations when you are part of a community," says Altman. "From the color you can paint your house to building permits to house rules (community rules), how tall your grass can grow, can you plant or remove trees, how high fences can be (or) which type of window coverings you can use on street-facing windows, to name a few."
Plus, there are fees associated with being a part of a community or building. These can depend on many things, such as square footage, water, sewer, electricity, pool maintenance, security, amenities and more.
Road to Homeownership
What to consider before buying a condo or townhouse really depends on you and your needs.
Altman recommends thinking about the community and neighborhood you want to live in, amount of square footage, bedrooms and bathrooms you need, as well as the type of area you want to be in, such as in the city, by the ocean or in the country.
"There are many different criteria to consider when buying property; what is important to each individual is what will make the home search fun and unique," says Altman.
That's why hiring a real estate agent can ease your troubles and help in your search, from solidifying what you want and need in a house to handing over the keys to your new home. Those beginning conversations on what to look for are essential, shares Altman, and narrowing down the area, price, size, amenities and commute time are important factors.
"Once we have those specifics, we will start the search," she says. If a condo or townhome is something you as the buyer are looking for, a Realtor can help you understand the rules, regulations and more that come with owning a home like this.
Whatever you decide to purchase, make sure you speak to a lender first and get preapproved. "This is and should always be the first step," shares Altman. "Make sure your lender knows that the property is a condo or a townhome as this can affect financing. Depending on the type of loan you're getting, some communities might not fit the bill." Altman also shares that there should be a good line of communication between your real estate agent and lender to ensure escrow runs smoothly.
To learn more about condos and townhouses and get help on your home search, contact an agent at List Sotheby's International Realty at listsothebysrealty.com.