Light Up the Night
Add value to your home by incorporating fire features into your outdoor living space.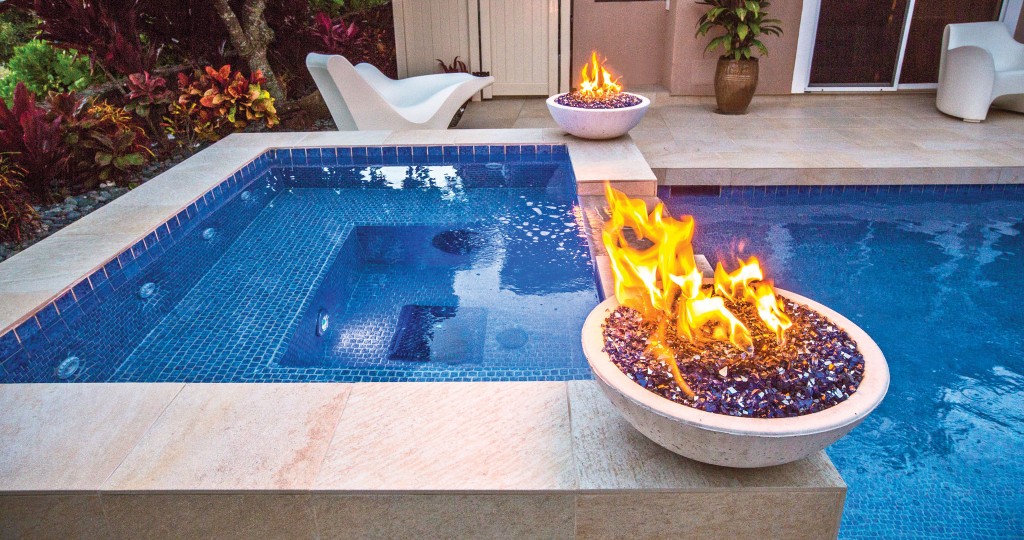 Summer seasons in Hawaii are all about the sun, the sand and the surf. But, eventually, the days drift away into summer nights. Fortunately, the fun doesn't have to end there. By adding a fire feature outside of your home, you can enjoy the company of friends and family while increasing the value of your property. "Fire is attractive because the natural light is always changing," says Clifton Crawford, owner of C & J Contracting. Check out what he has used on some of his own projects at a variety of price points. Whatever your choice happens to be, HawaiiUSA Federal Credit Union can help to finance your upgrade so you're ready for those summer nights.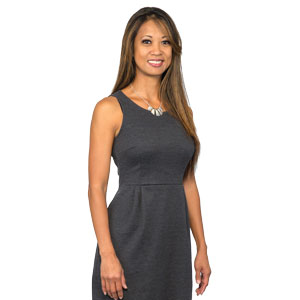 Factors to Consider
Fuel Costs
Avoid surprises and consider how much fuel you will need before you buy.
Think About the Rates
Learning the benefits of fixed and variable interest rates will help you find the loan that best suits you.
"With so many financing options to choose from, it helps to have the guidance of one of our trusted advisors."

—Judy Konishi, Kahala Branch Manager, HawaiiUSA FCU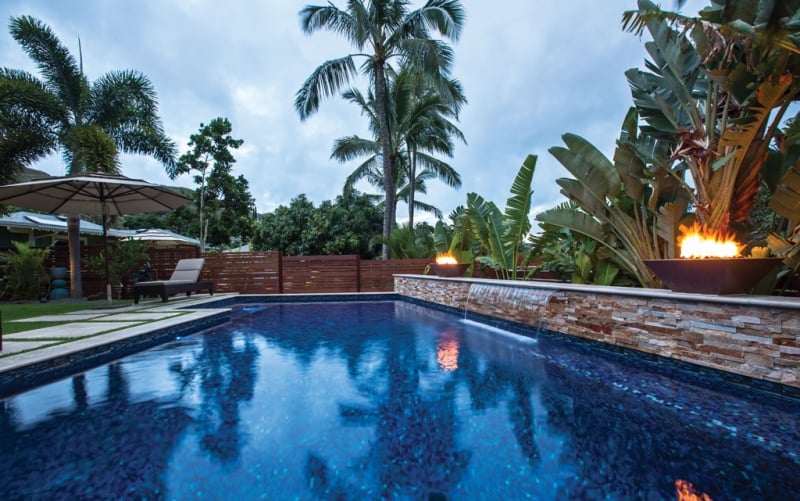 $   $1,750 Add Some Flair 
Create your own outdoor oasis by adding a fire bowl. Small enough to fit in almost any outdoor area, relax and unwind after a long day under its fiery glow.
Burns at about 85,000 Btu's per hour
Fueled by propane
Manual automation
Adjustable flame
Pro Tip: British Thermal Units, or Btu's, are the traditional unit of measurement for heat. One gallon of propane burns about 91,000 Btu's. Consider how many Btu your desired fire feature burns per hour to account for future expenses.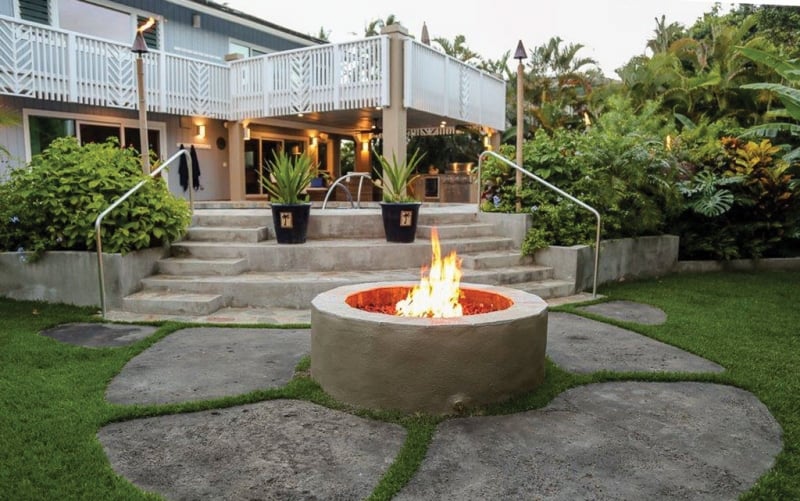 $$    $5,000  Upgrade to a Fire Pit
Investing in a fire pit balances form with function. Illuminate your backyard and create memories to last a lifetime. Why not roast some marshmallows after a day of fun?
Burns at about 125,000 Btu's per hour
Manual automation
Built using a variety of concrete, stucco, and refractory cement
Pro Tip: Consider using tempered fire glass to add rich color and splendor to your new fire feature. Available in a wide variety of shapes and colors, fire glass has been specially treated to withstand intense heat without the smoke and odor from materials like wood.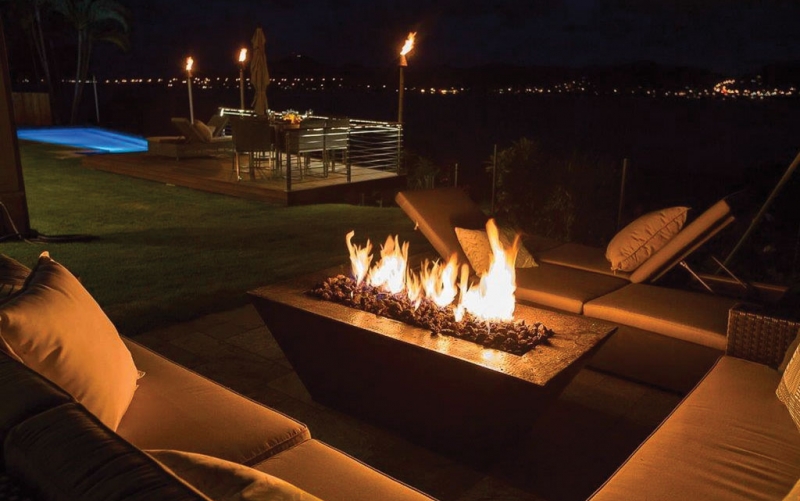 $$$   $10,000  Invest in the Best 
Built to custom specifications, this premium fire pit is the star of the show. Beautifully finished, you can invite your friends and family to huddle around and talk story well into the summer nights.
Burns at about 180,000 Btu's per hour
Manual automation
2.5' x 3' x 6' dimensions for larger gatherings
Custom-ordered pot and burner, with concrete foundation laid separately
Pro Tip: While you can store propane tanks inside cabinets or behind grills, installing a gas line to feed your fire feature is another option, and costs about $35 per foot to install. "It should be installed and pressure tested by a licensed plumber," advises Crawford.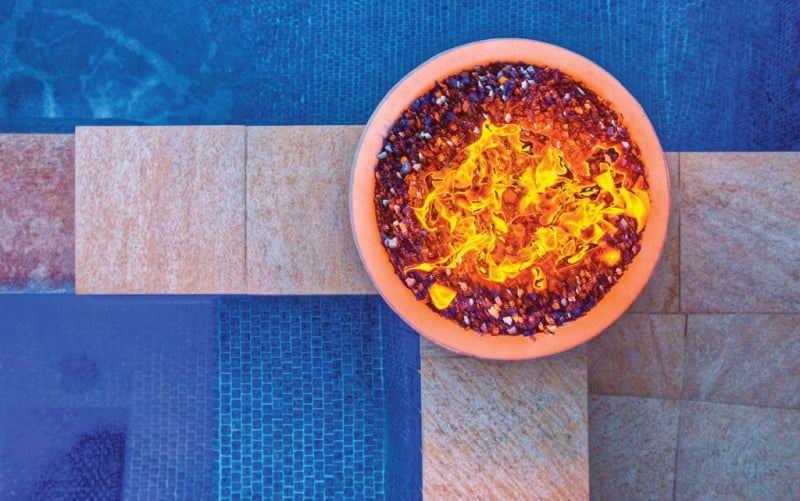 Get Fired Up For Summer Nights
Fuel your home upgrades with options available from HawaiiUSA Federal Credit Union.
Finding the best financing option depends on your goals and financial situation. It's important to make sure you get an accurate understanding of the cost of your next dream project, including an emergency fund to accommodate any unforeseen expenses that you may come across. Once you get a better picture of what your project is going to cost, you can begin to look into the various options available to you.
For small- to medium-size projects, a credit card may be a great option to finance your project and earn reward points or cash back in the process.  However, remember not to charge so much that you find it difficult to balance your rewards with the monthly cost of interest. Find a card with a low annual fee or even one with none at all, and you can be well on your way to enjoying rewards while upgrading your home.
Another great option is a Home Equity Line of Credit (HELOC). This type of loan allows you to borrow money, leveraging the value of your home. Using your home's equity often brings the benefits of lower interest rates and longer repayment terms. This makes it an excellent choice for pricier projects. HELOCs are typically tax deductible, but consult with your tax advisor to be sure.