Modifications Are Made Possible with a HELOC
HawaiiUSA FCU offers peace of mind when financing home upgrades.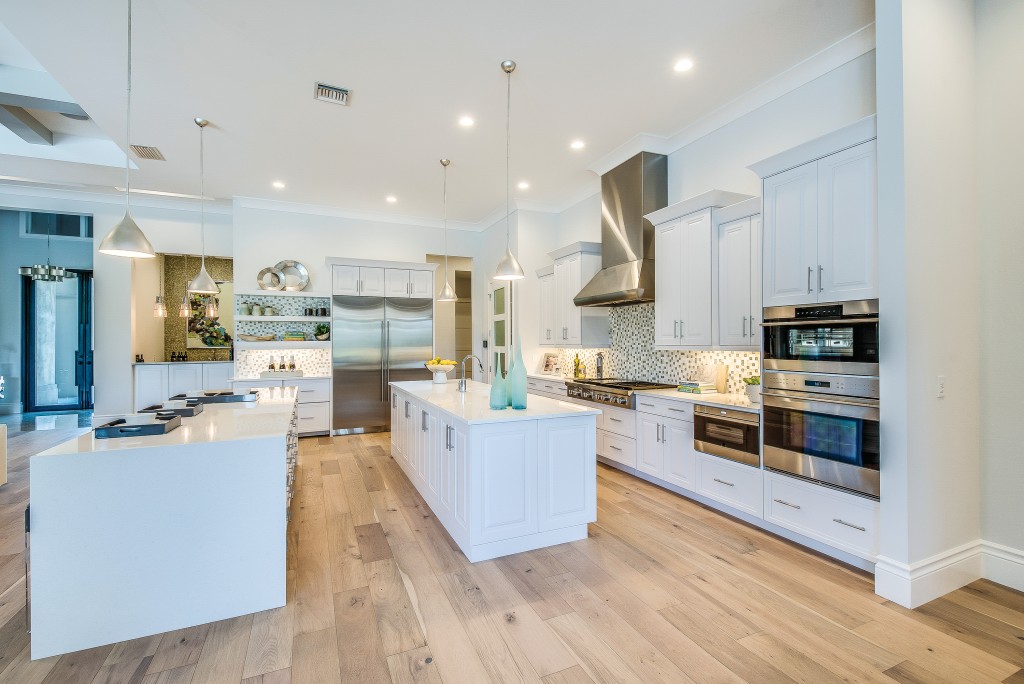 Multigenerational households are very common in Hawaii. Residents often live together for many reasons, such as the cost of living, convenience and the need to care for keiki and kupuna. And often, homes need to be upgraded to accommodate family members looking to age in place. Here are some ideas to consider.
Do a Walkaround Your Home
Starting outside, be sure to check the exterior of your home to see if it suits your family's needs. If your home has outdoor staircases, consider installing a ramp or elevator. The sooner you consider aging-in-place or universal design elements, the better.
Make the Kitchen and Bathrooms Accessible
These highly used rooms need to be spacious. Widen the hallways and doorways to minimize mobility issues for wheelchair and walker users. In the kitchen, make sure everything is reachable, including electrical outlets, the sink and microwave. For the bathroom, install grab bars and a no-step shower.
Add an Accessory Dwelling Unit
An ADU is great for grandparents, couples moving back home, and even renters. The attached or detached units, although small, can have everything you need: a bedroom, bathroom, kitchen and often a living space, for instance.
How to Finance These Upgrades
"These renovations can be quite costly depending on what you need to fix, maintain, repair or modify with changing living conditions," says Kelii Peltier, assistant vice president — loan administrator for HawaiiUSA FCU. "It might be an uncomfortable feeling to deplete that much of your savings so quickly not knowing if you may have other expenses that could come up."
A home equity line of credit or HELOC is the ideal way to finance these aging-in-place upgrades. "A HELOC gives you a flexible payment, both during the draw period paying interest only and after with up to a 20-year term," says Peltier. "You have peace of mind keeping liquid assets available should you need it while getting your necessary upgrades done now."
HawaiiUSA FCU recently adopted an "interest-only payment" structure with its HELOC program. "Our HELOC program will have an initial 10-year interest-only payment term," says Peltier. "This means you'll have the flexibility of a lower payment, which can be ideal for temporary situations where cash flow can be a little tight."
Lower monthly payments aren't the only benefit of a HELOC: There are also no large payments toward principal or interest — and borrowers can take an advance if funds are needed again, Peltier adds. "The line of credit also allows you to borrow as you need up to the credit limit (during the draw period)."
Additionally, HawaiiUSA FCU offers a 10-year draw period during which you can borrow for any upcoming expenses. "The payments are interest-only, which makes low minimum payments," he says. "This is especially helpful during the renovation period and expenses pop up. You have the flexibility to pay more when you can afford it and draw again if needed."
To apply, visit hawaiiusafcu.com/heloc or any branch of HawaiiUSA FCU.