Monthly Maintenance
With routine upkeep, your home can stay in tip-top shape.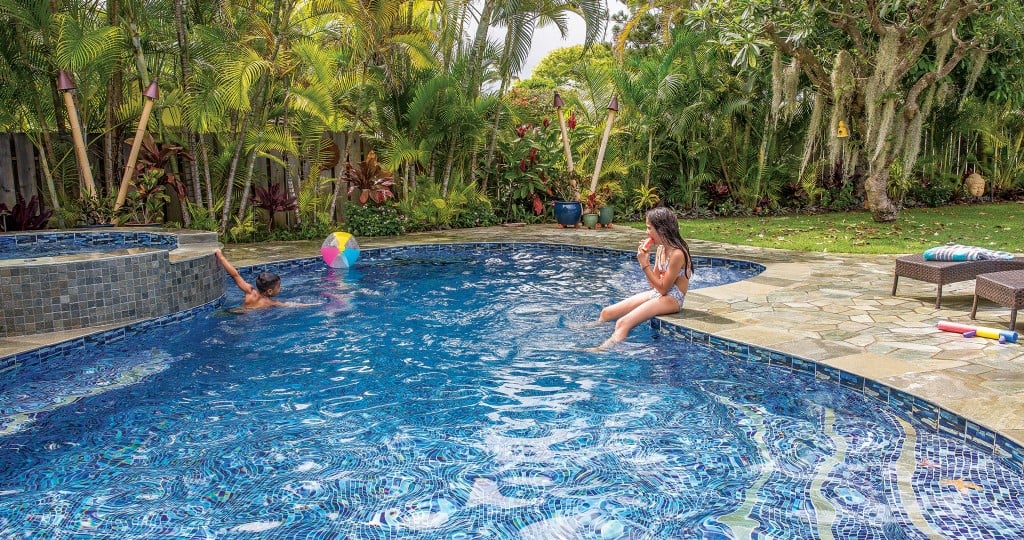 For most people, a home is the largest investment they'll ever make. That's why it's important to protect its value with regular home cleaning to prevent expensive repairs down the road. If you're a procrastinator, it can be a daunting list. The good news is that you can do most of it yourself.
Green Tip of the Month
Dust your light bulbs. Clean bulbs provide more light, reducing the need to use additional lighting, which saves energy. And, yes, sometimes being green is just that easy.
Polished Pools
Ask anyone, owning a pool in paradise is a treat, but keeping it clean can be a trick.
You start to see it develop slowly over time, a line of white, chalky grime around the waterline. "It can start to look pretty bad in about three to five years," says Clifton Crawford of C & J Contracting. "It really depends on a variety of factors, such as how the pool is maintained, usage and the area's climate."
Using an industrial-strength, high-pressure washer, C & J Contracting removes stains and mineral buildup from all pool surfaces. "Blasting water and glass bead directly on the waterline seems to do the trick," Crawford says.
Crawford recommends cleaning the pool and checking the water chemistry every week. "The cleaner you can keep the water, the longer you can keep the tile looking pristine," Crawford says.
DID YOU KNOW? 
Good-quality LED bulbs can have a useful life of 25,000 hours — that's a life of more than three years if run 24 hours a day, seven days a week.
Source: energy.gov
Chore Chart
Soak your oven racks in soda. (Every three months) Soak for 20 minutes in drinking soda and then scrub with a scouring pad. Your racks will be cleaner than ever — and it will make you think twice about drinking the stuff again.
Beautify that backsplash. (Every six months) Use a mixture of lemon juice and water and scrub tiles from top down. Shine on, indeed.
Rotate doormats. (Every 18 months) You never get a second chance to make a first impression. Freshen up that entryway with a new doormat – or get a few and rotate.
Clean gutters. (Every six months) Clear branches, leaves or coconut husks to prevent clogs. If your gutter is filled with loose granules, it may be time to replace that asphalt roof.