Monthly Maintenance
Keep your home in tip-top shape with regular home maintenance.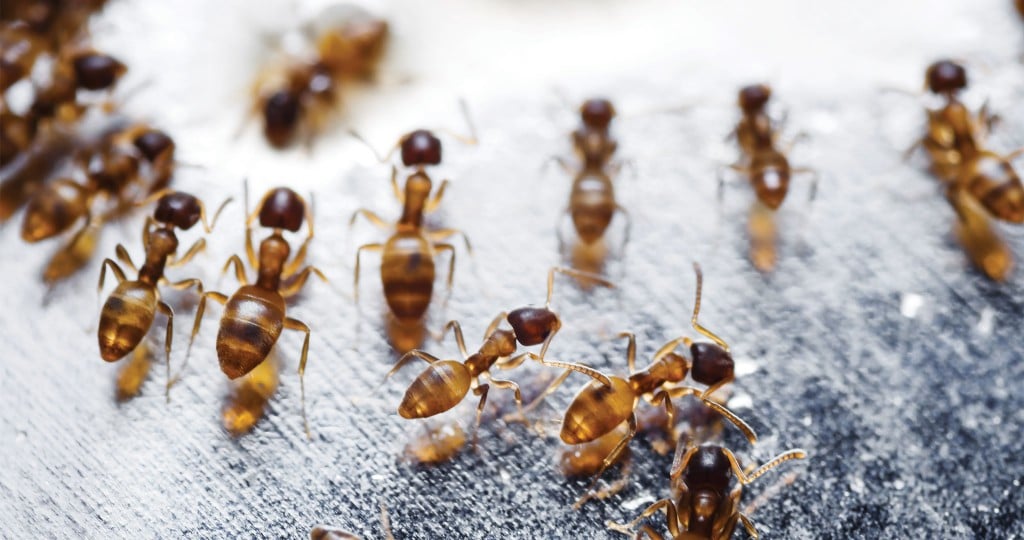 For most people, a home is the largest investment they'll make. That's why it's important to protect its value with regular home maintenance to prevent expensive repairs down the road. If you're a procrastinator, it can be a daunting list. Our experts share their tips for staying ahead of the curve.
Fast Fact: Queen ants have one of the longest life spans of any insect — 30 years.
Green Tip of the Month
Diatomaceous Earth (DE) is one of the best natural, eco-friendly products for eliminating ants. Simply sprinkle the talc-like powder in areas where you see ants or roaches. DE causes insects to dry out and die by absorbing in  the oils and fats.
Anti-Ants
We've all seen the telltale, slow-moving lines around the house — it's the time of year when ants run rampant. "An influx in ant infestations could be attributed to the warmer weather we've been having," says Ryan Teramoto of Certified Pest Control. Maybe not as notorious as rats, centipedes or B-52 cockroaches, ants can be just as irritating and damaging to your home. Here's everything you need to know about battling these household pests.
Description: Ants have six legs, ripped waists, elbowed antennae.
Common Varieties in Hawaii: 
• White-Footed Ants
• Ghost Ants
• Carpenter Ants — "They're the most harmful," says Teramoto.
• Crazy Ants
To prevent ant infestations:
• Trim all foliage away from your walls.
• Clear debris and stored articles around your property.
• Cover garbage cans.
• Put dog and cat food away after each feeding, along with water, if possible.
When to Call for Help:
"Once the problem gets to a threshold that the homeowners can't handle or tolerate on their own, then go ahead and give us a call," says Teramoto.
Controlling Other Pests
By Ryan Teramoto of Certified Pest Control
Rodents: (Treat as needed.)  Exclusion is key for rodents. You can never prevent them from coming, but you have to stop them from getting in. Plumbing and electrical penetrations should be sealed up, door sweeps tight to the floor, and windows and screens need to be tight in place with no holes.
Roaches: (Treat once every three months.) Sanitation is key for roaches. German roaches reproduce quickly and infestations happen almost overnight. They feed on just about anything, so not leaving crumbs or water behind is very important.
Centipedes: (Treat once every three months.) Don't keep piles of leaves or debris in the yard. That's a good harborage for them.