Monthly Maintenance
With routine upkeep, your home can stay in tip-top shape.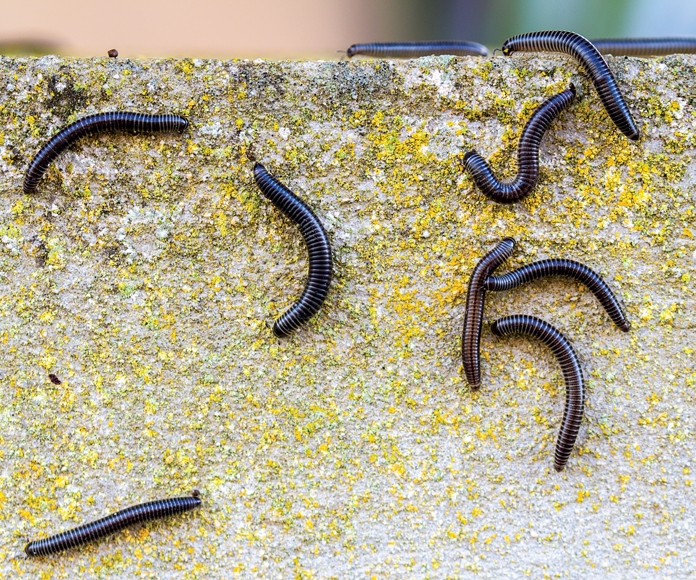 For most people, a home is the largest investment they'll ever make. That's why it's important to protect its value with regular home maintenance to prevent expensive repairs down the road. If you're a first-time homeowner, it can be a daunting list. Here are a few tips to help you get started.
GREEN TIP OF THE MONTH
Feeling Flush
Resolve in 2017 to use at least 10 percent less water. Don't keep the water running when you're washing dishes, brushing your teeth, shaving or rinsing produce. Switching to water-saving showerheads and low-flow toilets are also good ways to reach your goal.
Mitigating Millipede Madness
For some Oahu homes, it looks like the floor is moving. "I've been doing this for 17 years," says Certified Pest Management's Ryan Teramoto. "This is one of the worst islandwide millipede outbreaks I've seen. I was playing golf in Hawaii Kai a few weeks ago and had a hard time putting because there were so many of them on the greens."
What's causing the millipede madness? All sorts of theories have been making the rounds including changes in gecko species, increased breeding or rain-soaked ground. Teramoto says it's a combination of many factors. "It's probably due to good food sources, the weather being perfect for breeding, etcetera," he says.
While millipedes do not bite, they do secrete an acidlike substance as a defense mechanism. "It isn't harmful but can stain floors," Teramoto says.
To get rid of the creepy crawlies, treat the perimeter of your home with residual sprays and granules every one to two months. "Cleaning up the clutter in the yard also helps prevent harborage areas," Teramoto says.
3 Tips For Reducing Millipedes 
Don't overwater lawn.
Keep yard raked.
​Don't leave mulch on ground.
Chore Chart
Check the caulking on windows. (Annually) Sealing the spaces around windows will help keep moisture from seeping into your home during the rainy season. Caulking processes and products vary depending on the type of windows and siding you have. Consult a professional on what works best in your area.
Check decks for moisture. (Annually) Wood decks need to be sealed and stained to prevent water damage and rot. A quick splash test will tell you if the last seal is still working. Check to see if tiny beads of moisture form on the surface. If not, it's time to reseal.
Clean your gutters. (Every three months) Plugged gutters can cause rainwater to back up and potentially flood your home. Grab a good pair of gloves, a sturdy ladder and get to work to ensure there aren't any clogs. Use a garden hose to check your work.