No Guest Room, No Problem
Keep your visitors comfortable with these thoughtful home tips.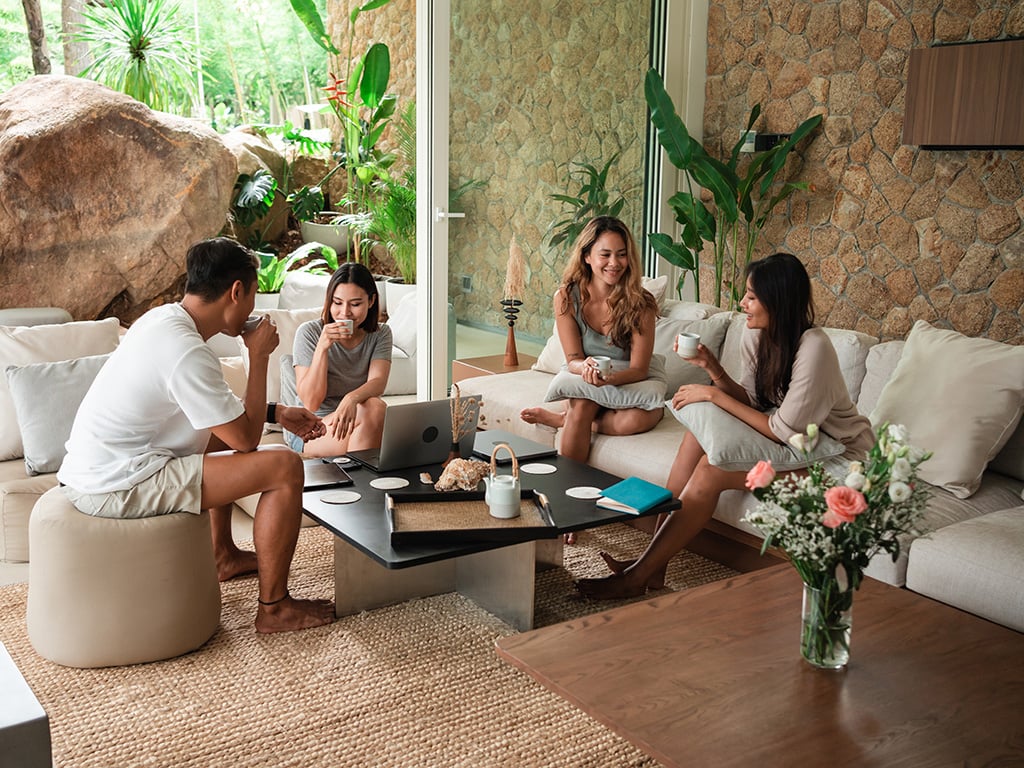 Whether it's friends heading to your home for a weekend getaway or extended ohana spending a few days with you ahead of a big occasion, it's important to offer a welcoming and pleasant experience for overnight guests.
Accommodating company when you don't have a spare bedroom, however, can pose a challenge. With a little creativity, it's possible to treat your visitors with warmth and aloha using the space and amenities available in your home. Here are some tips to make the most out of your next houseguest-hosting experience — no guest room required.
Personalize Their Space
Rearrange your living room or a portion of one of your larger bedrooms into a spot where your guest can settle in. Room dividers — such as shoji screens or temporary curtains hung on tension rods — can create semiprivate spaces, and storage options for your guests' belongings can include rolling clothes racks and seats or ottomans that double as bins. Add décor, pillows, blankets and sheets in your guest's favorite colors or locally designed patterns to make them feel at home. For visitors who enjoy writing, reading or music, consider providing a notepad, books or portable speaker.
Comfort and Care
A high-quality air mattress, daybed or pullout sofa is a great investment if you don't have a guest room. If you have time before your guests arrive, test these sleeping accommodations for yourself to gauge how comfortable they are. A coffee table or end table in your living room can be turned into a quasi-nightstand where you can place a reading lamp, fan, tissues, light snacks or other essentials. This would also be a good spot to post important information for your guest, such as your home's Wi-Fi password and emergency phone numbers.
Always remember to provide your houseguests with fresh towels and individual hygiene products. If your makeshift guest space allows, include bins to put used towels in and maybe even a folding table and small mirror for a mini-vanity.
Establish a routine that balances your guest's needs and comfort while also keeping your regular home tasks and schedules flowing seamlessly. The idea is to make your home a cozy spot for all to enjoy — and, of course, to appreciate one another's company for the duration.