Open Up to the Possibility of New Cabinets
A range of options make cabinetry accessible for any budget.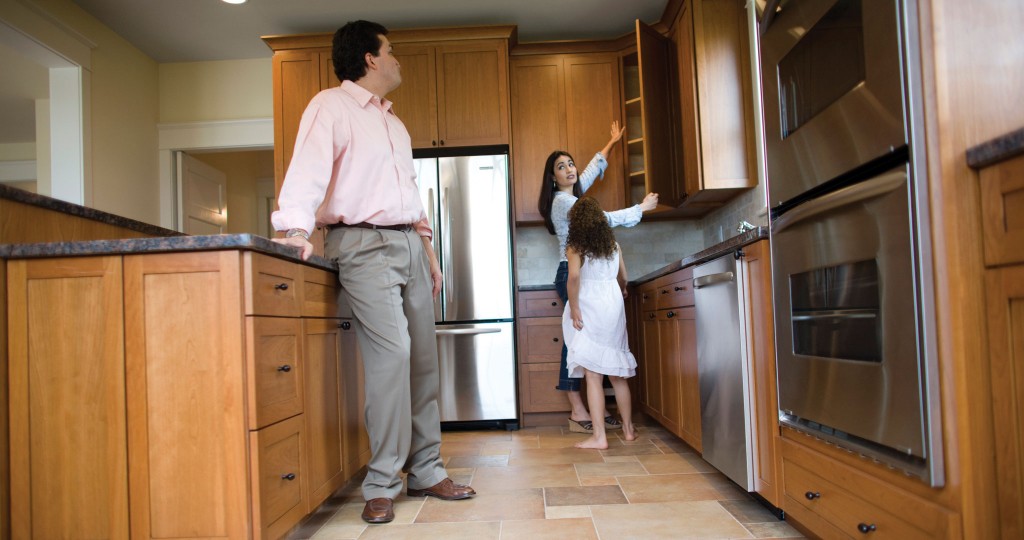 Cabinets are more than just a place to store your things; they can visually set the tone for your home's kitchen or bath, providing better functionality while using the space.
A wide range of materials, features and customizations — along with a wide range of price points — are available for cabinets, from standard quick fixes to custom, top-of-the-line systems.
HawaiiUSA FCU recommends homeowners set a budget before selecting cabinets, a critical first step when planning a renovation. Stay within budget by creating a simple spreadsheet to track spending throughout the process.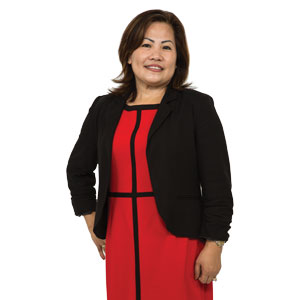 Factors to Consider
Smaller is Not Cheaper
Several small cabinets cost significantly more than fewer, larger cabinets in the same space, and adjustable shelves cost more than fixed shelves.
Professional Install
Attempting to save money by installing cabinets yourself is more difficult than it looks. Plan for your cabinet dealer or contractor to install your cabinets.
"It's always exciting to move forward with your dream kitchen or bath remodel. We'll help you choose your best financing and budgeting solutions."
— Joy Viana, Waipahu Branch Manager, HawaiiUSA FCU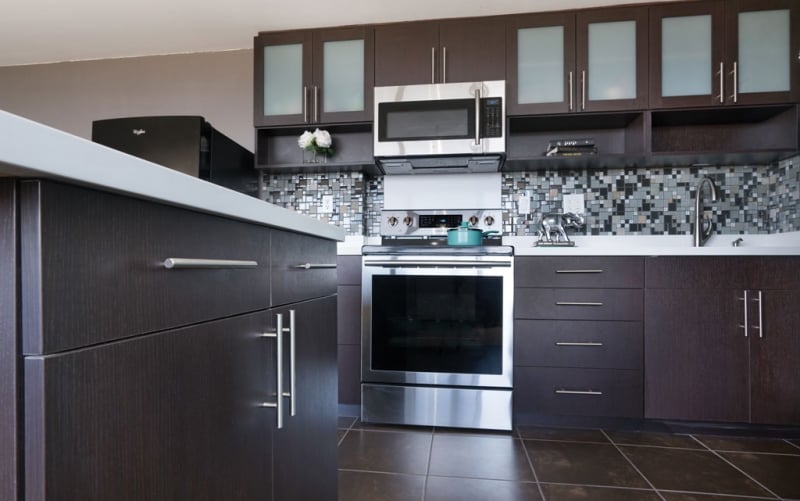 $   $6,000  Venetian wenge 
This kitchen condo was remodeled with Venetian wenge cabinets in a textured laminate finish, designed by Corrine Tadaki Davis of Plus Interiors. "We dressed it up a little," Davis says, noting the frosted glass doors and open shelves. "We made it a little bit fun so the owner could enjoy his kitchen."
Pro Tip: "Don't think of laminate as low end anymore, because laminate now spans the whole range of budgets," Davis says.
$$   $18,000  Sandbank
This kitchen's Sandbank cabinets are made with a higher-end textured laminate finish. The cabinets are loaded with hidden features that, while convenient, come at a higher cost. Features include a double trash-can pullout drawer, maple dovetail-constructed drawer boxes with full extension and soft-close drawer glides, and roll-out shelves in the pantry.
Pro Tip: New hardware in your cabinets can eliminate the need for handles, while adding useful features for easily accessible storage.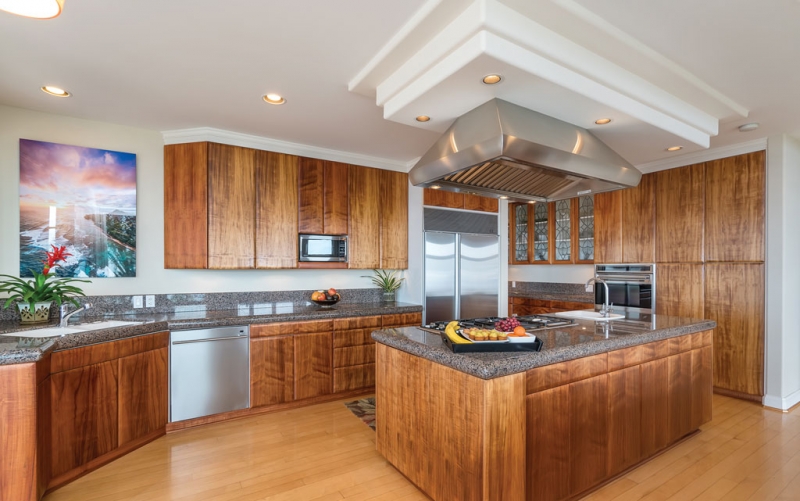 $$$   $38,000+  Koa
"I call it heavenly koa,"Davis says, noting it is a top-of-the-line material. She says when working with high-end material like koa, it is a must to do grain matching, also known as sequencing, where the grain of the wood matches from the drawer to the door. "It makes the kitchen more beautiful, and it doesn't cost more," she says.
Pro Tip: High-end material costs more, but it pays off in beauty and elegance.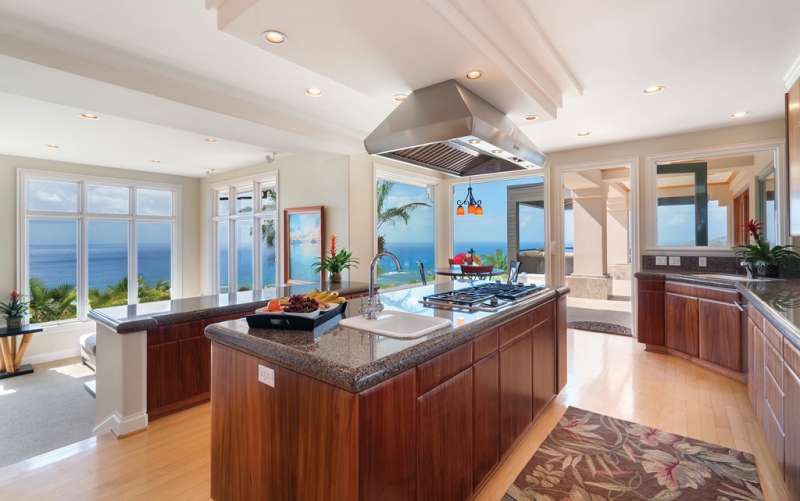 Find Your Cabinet Price Point
HawaiiUSA FCU offers a range of products to fit your cabinet budget.
A personal loan is a relatively quick and realistic financing option for medium-term debt, which can be paid off within a fixed term, usually two to five years. Unlike your mortgage, a personal loan doesn't require your home as collateral. And, if you don't have enough equity established in your home to take out a Home Equity Line of Credit, a personal loan is a great option. Although a high credit score directly affects your interest rate, some credit unions or banks can affordably help you finance your project, even if your credit is less than perfect.
A Home Equity Line of Credit (HELOC) is a revolving line that borrows against the equity of your home. A HELOC will take second lien on property behind your first mortgage. You can conveniently make advances from the HELOC as needed to pay for home renovations by writing checks to contractors. An advantage to having a HELOC is that you pay principal as well as interest. Once the balance on your HELOC has been paid down, you are able to withdraw funds again as needed.
You may be able to make your home improvements affordably with a timely refinance. For most homeowners, it's still a good time to refinance. Although the decision to refinance varies from person to person, refinancing your mortgage loan allows you to consolidate a first and second mortgage, along with any other debt (such as credit cards and auto loans) into a single payment. It also helps to bundle your remodeling costs into a new mortgage, and sometimes having just one bill to pay is so much easier.