Plus Interiors has Italian Designs for Local Tastes
The locally-owned store offers full-service custom cabinetry, including new imported products.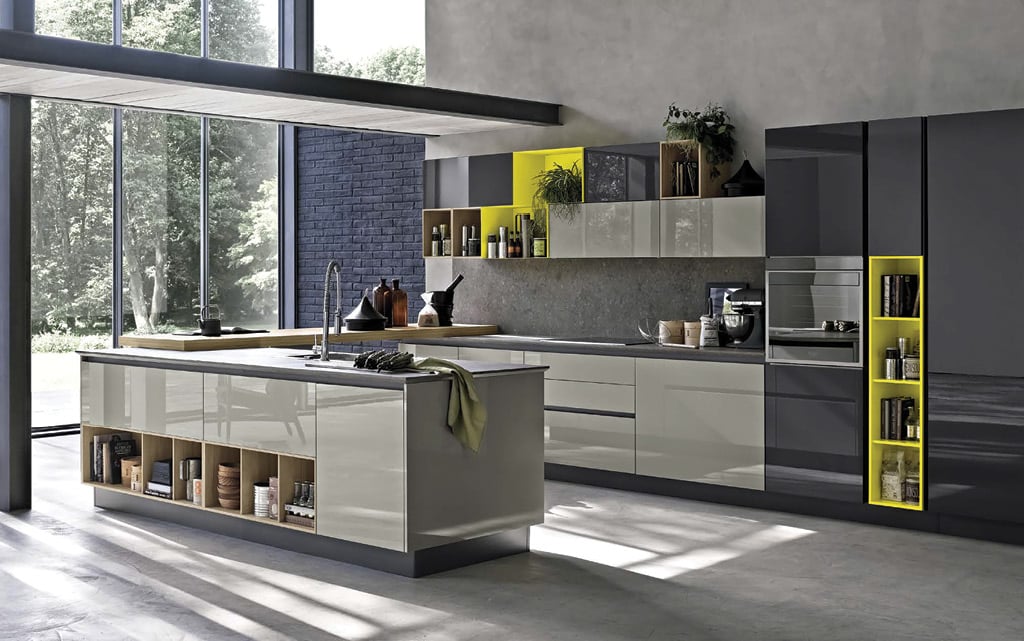 Locally owned Plus Interiors offers full-service custom cabinetry, including design, manufacturing and installation. Its newest cabinetry partner, Stosa, has been creating amazing kitchens for 50 years. Designed and produced entirely in Italy, the products are high quality yet affordable. One of Stosa's cabinetry lines, Aleve, is meant to provide la cucina che ti offre moltissime possibilita di scelta, or "the kitchen that offers a plethora of choices." These options include a wide range of finishes, doors with and without handles, customized organizational elements and more. The comprehensive selection offers all the bells and whistles, including innovative accessories for space utilization.
Plus Interiors owner Kent Untermann visited the Stosa facility to see the variety of kitchen solutions firsthand and is eager to offer the superior products to local homeowners. "We all love Italian design," he says, "but normally it's so expensive. We're excited about Stosa because we're getting really beautiful Italian cabinetry at more domestic prices."
Personalized Pantry
Adjustable-height shelves offer an optimal solution that can be customized to meet the needs of any kitchen pantry.
Handy Hideaway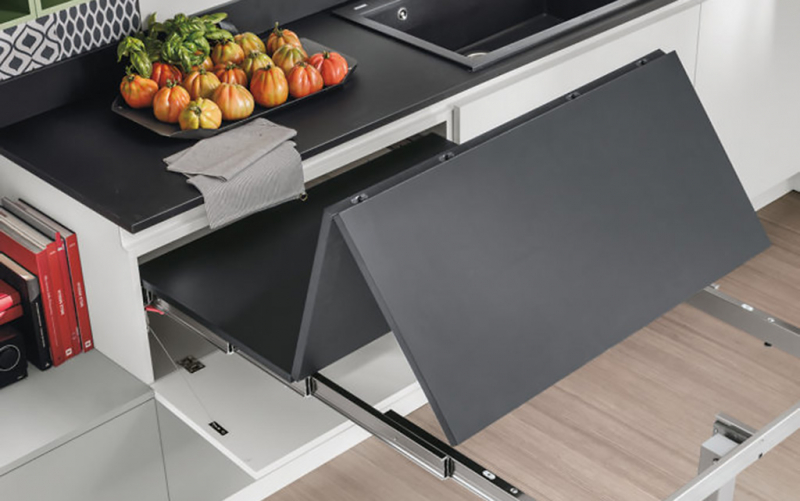 The Infinity folding table easily pulls out when needed and tucks away under the counter when not in use.
Corner Cabinet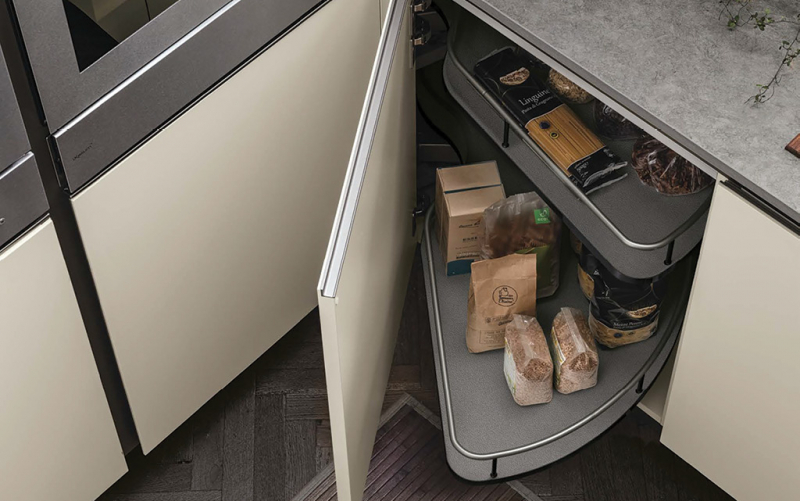 Stosa's kitchen storage solutions are carefully crafted to utilize space wisely and keep items organized.
Plus Interiors at Kahala Mall
4211 Waialae Ave., Suite 1080, Honolulu
(808) 599-9157
www.plusinteriors.com