Practical Home Trends for a New Build
Graham Builders has tips for accessible, sustainable and stylish design.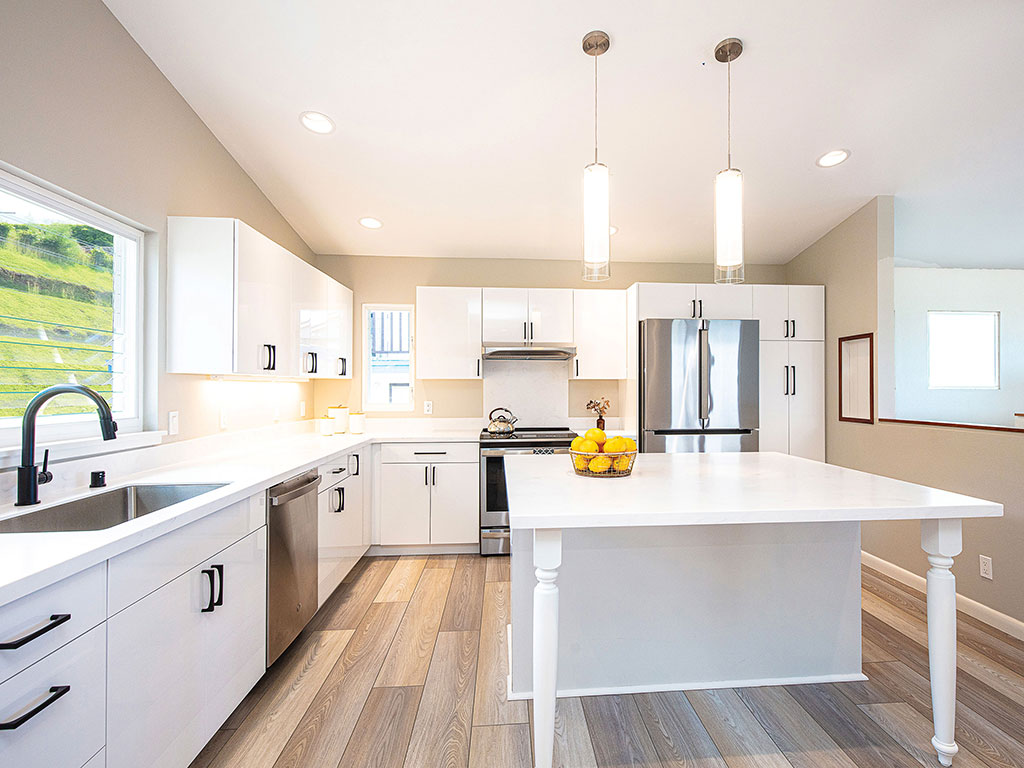 Building a new home starts with a blank slate for your dreams and your family's, too. From the foundation to the rooftop — and everything in between — options abound for drafting up your ideal spaces with practical home trends.
Graham Builders is here to assist with your design-build needs. Its team, composed of experts in residential architecture, interior design, and accessibility will thoughtfully collaborate with you to ensure that your ideas are well-executed.
Evan Fujimoto, president at Graham Builders, says it's important to balance design ideas for your home build with practicality and identity in mind. "Authenticity is about knowing who you are, what things you like and why you like those things," he explains. "We encourage homeowners to take ownership of the design as much as possible."
Fujimoto shares these key points when planning finishes, floor plans, structural considerations and amenities:
Utility: How often will it be used by you or your family?
Aesthetics: Is it beautiful and timeless, or kitschy and trendy?
Functionality: Is it convenient and easy to use? Will it improve your lifestyle?
Maintainability: Will it be costly and difficult to upkeep?
Safety: Will it improve or detract from overall home safety?
Cost: Is it worth the investment?
Marketability: If you must sell the home later, will others like it as much as you do?
Fujimoto and Graham Builders senior designer Malia Yee begin with rough sketches of their clients' new build's general layout, furniture placement, appliances, to exterior views, and parking. To identify these pragmatic items and come up with the ideal aesthetics for clients, it's helpful to explore magazine cutouts and online photos.
Practical home trends that are popular among Graham Builders' clients focus on aging-in-place. Single-story homes with wide hallways and doorways are popular, with universal design features like curbless showers. "Aging-in-place design doesn't have to feel institutional anymore," explains Yee, with accessible amenities now available in warmer tones and chic themes.
Revised building codes for energy sustainability and "resiliency" are also informing design decisions for residential builds, notes Fujimoto. Requirements for new homes include increased natural lighting and ventilation, photovoltaic-ready conduits, insulation, and structural design that can withstand inclement weather and disasters.
Lastly, Fujimoto notes that multigenerational living is increasingly a determining factor in designing new homes. "Families continue to pool resources and seek ways to make shared living as comfortable, safe and enjoyable as possible," he says.
 For more information on Graham Builders, visit grahambuilders.com.
---
Editor's Note: This article has been slightly modified from the original print version for optimal online reading. To view the full print story, subscribe to our digital edition or pick up your copy of Hawaii Home + Remodeling at one of our partner locations.