3 Roof Replacement Ideas
Find the best material to fit your budget.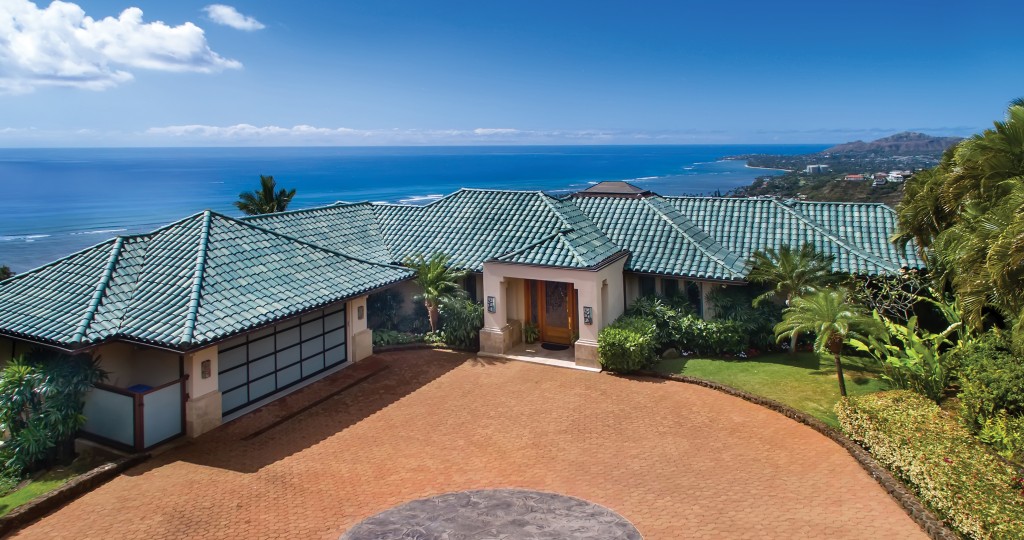 Have you taken a look at your roof lately? Strong winds and winter weather could be causing damage that may go unnoticed until it's too late. Damaged roofing can lead to leaks in the home and other costly problems that could be avoided with periodic maintenance or a roof replacement.
A new roof is a big investment. When planning for it, HawaiiUSA FCU recommends conducting an accurate assessment of all expenses, and from there deciding how much remaining money to save for a roofing project.
With many materials and styles available, it's important to choose the right one for your home — and your budget. HPM Building Supply offers a range of options to consider.
---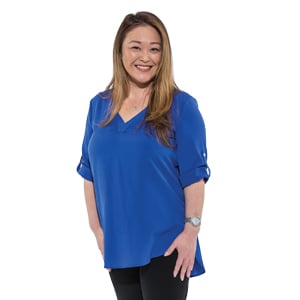 Factors to Consider
Curb Appeal and Safety
A new roof could add value to your home if you're planning to sell, and peace of mind with increased security, safety and energy savings if you're planning to stay.
Repair or Partial Replace
Repairing or partially replacing a roof is a lower-cost way to improve the condition of your roof while saving for a full replacement.
---
"The safety and comfort of your home is important to you. We believe it should be the same with your financing process."
— Kris Yoshikawa, Aloha Branch Manager, HawaiiUSA FCU
---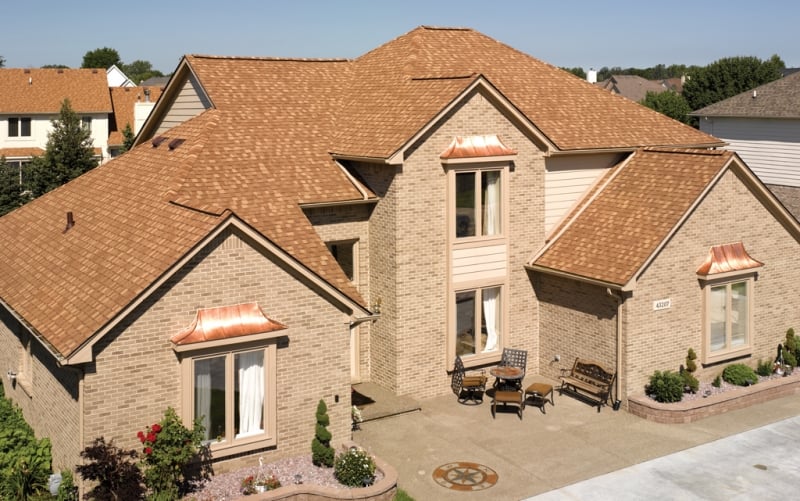 $   No-Frills Fix: Asphalt Shingles
Landmark AR is a two-piece laminated fiberglass-based asphalt shingle with an architectural granular finish.
Lifetime limited transferable warranty against manufacturer defects on residential applications.
10-year StreakFighter algae-resistance warranty.
10-year SureStart protection.
15-year 110 mph wind resistance warranty with an available upgrade to 130 mph.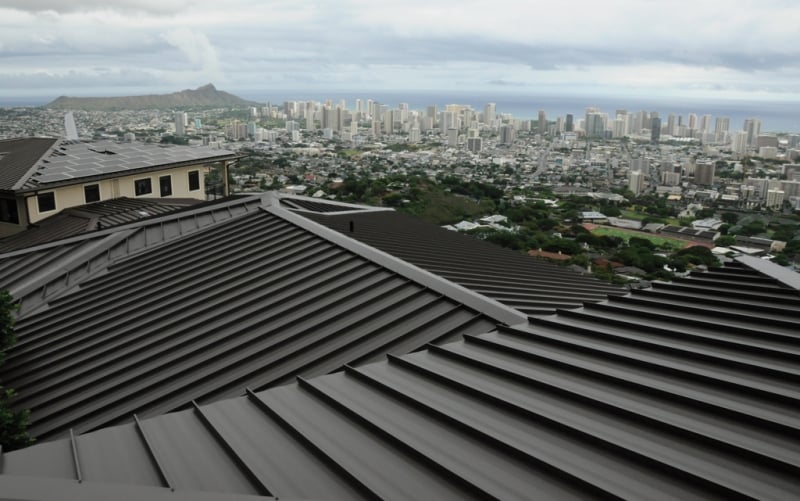 $$   Made to Last: Custom Metal Roofing 
Shurlock is a standing-seam metal roofing panel that can come in either a 12-in. or 16-in. panel finish. This "snap-lock" style panel eliminates actual exposed fasteners, minimizing the opportunity for leaks at fastener penetrations. This product is manufactured on site, not only to eliminate the possibility of transportation damage, but for the customer's ease.
35-year Durapon 70 paint-finish warranty (in noncoastal areas).
12 standard colors with custom colors available.
Energy Star-rated with varying Solar Reflectivity ratings by color.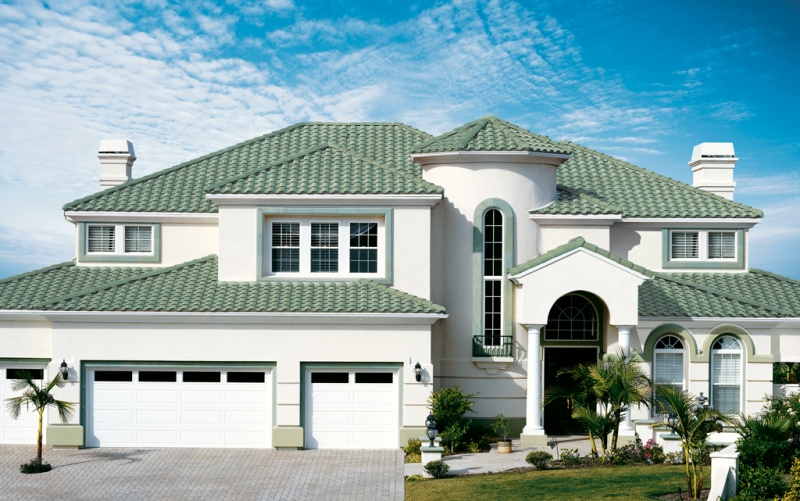 $$$  High End: Concrete Roofing Tile 
Boral is a concrete roofing-tile manufacturer that offers many roofing profiles and a large selection of colors. These aspects allow you to achieve a complimentary look to your home's existing architecture, with the benefits of durable modern materials.
Limited lifetime, fully transferable warranty.
Energy Star-rated products available in specific profiles and colors.
Materials do not contain chemical preservatives and are a sustainable option.
Ability to withstand winds up to 150 mph.
Location-specific product guides.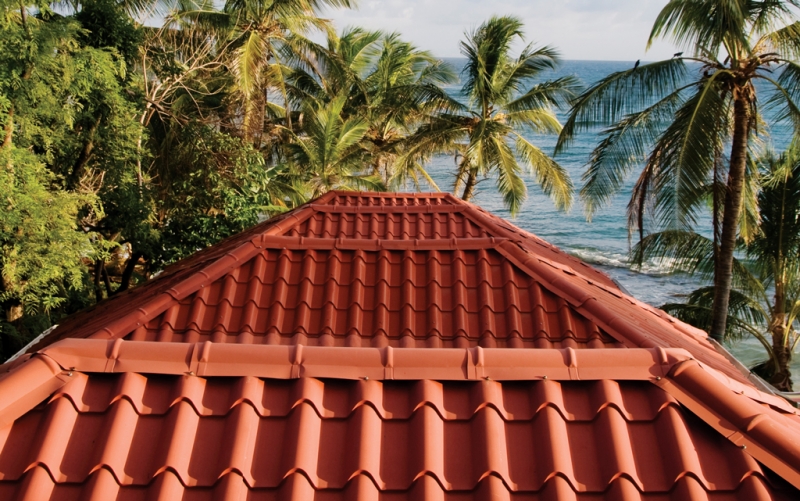 Don't Let Costs Get Over Your Head
HawaiiUSA FCU recommends smart ways to pay for your roof replacement.
ince a roof replacement can be a substantial investment, keeping your budget close while shopping around reduces the chance of spending beyond your originally planned price point. Roofing material has a big impact on total cost, and beyond the actual price of the materials, you'll also want to consider factors such as years you plan to live in the home and material life expectancy.
If you'd like help financing your new roof, a great way to borrow is with a personal loan. A personal loan's affordable rates and flexible repayment terms can offer the capital needed, especially if you may not have enough equity in your property yet to borrow against it. Check out credit unions or banks for promotional low rates or terms that can further offer you smart savings.
If you happen to have equity built up in your property, you might be living in your best source of funds. Equity is the value of your property minus any debts held against it. So a home-equity line of credit (HELOC) is like having a credit card that's secured by your home. A benefit of using a home-equity line of credit is that any interest may be tax-deductible. Home improvements are typically one of the safest investments you can use a HELOC for. The value of your home, quality of life and available home equity will increase, and the money invested in your renovations could possibly pay off when it comes time to sell.