Shining Glass
Keep it sparkling.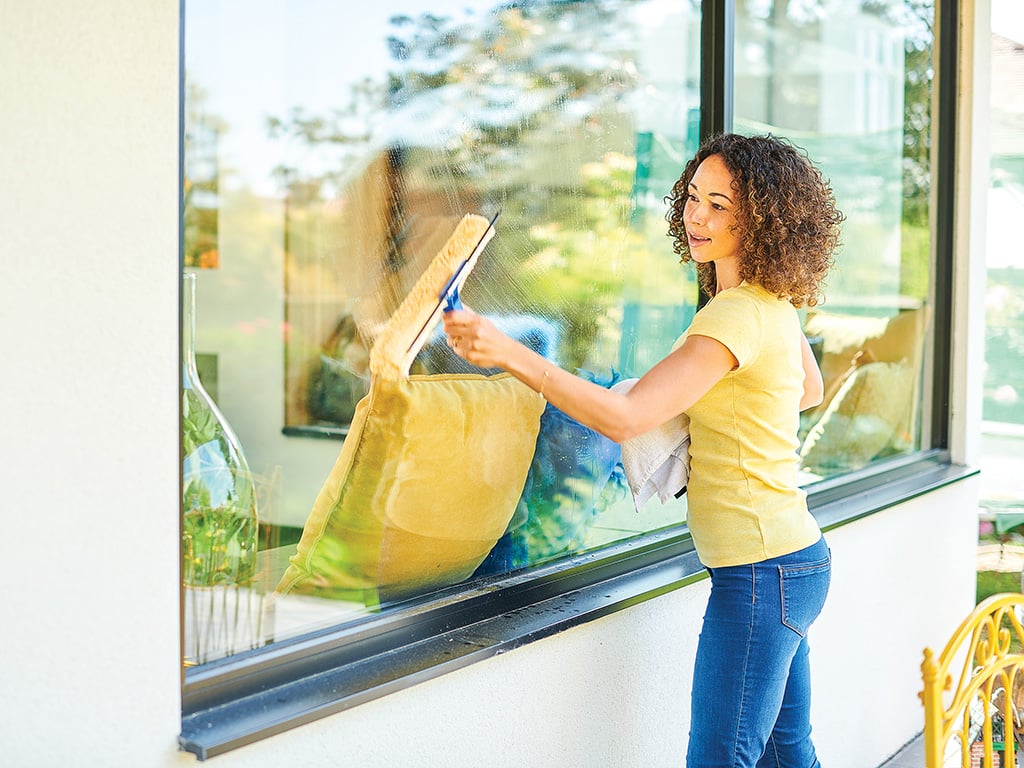 Homeowners are sometimes skeptical about having glass throughout their homes because, thanks to fingertips and smudges, it seems difficult to keep clean. And while it may be challenging, it's not impossible if you use the correct tools and methods. Here are five tips to keep your glass clean and clear.
Clean Regularly
"It's important to clean your glass regularly," says Guerric de Coligny of The Glass Guru of Honolulu. Try to clean at least one of your glass surfaces once a week to prevent dust and dirt buildup, and to keep everything looking shiny.
Find the Right Solution
"For general glass maintenance, we recommend using a 50-50 solution of isopropyl alcohol and water," explains de Coligny. "For deeper cleaning of stains, we recommend a 50-50 solution of white vinegar and water. For the toughest stains, you'll want to hire a water stain removal specialist."
If you want your window or mirror to be streak-free, clean from the top to the bottom. Use gravity to your advantage and allow the cleaner to stream onto areas you haven't washed yet.
Use a Squeegee
It's amazing what a difference this simple tool makes on glass surfaces. "To keep your new shower glass gleaming, a quick squeegee after each use will keep it clean and prevent buildup of water stains," says de Coligny.
A long-handled squeegee is most useful for tall windows and can also be used on shower walls and doors. "For added protection, The Glass Guru always uses a coating of factory-applied EnduroShield — a specialty coating that seals the pores of the glass and helps keep a lasting sparkle."
Wash Windows on a Cloudy Day
This may sound counterproductive; however, the sun can dry the window washing fluid prematurely, leaving residue and unwanted streaks. Waiting for a cloudy day to wash your windows will help to reduce streaks and save you from working in the hot sun.
Protect Your Mirrors
In Hawaii's climate, mirrors will typically experience edge blackening much faster than in other places. "We encourage framing mirrors to protect and hide future edge blackening," says de Coligny. The Glass Guru of Honolulu offers many styles of decorative frames for its custom mirrors.
"We also offer the simple and cost-conscious J-channel frame, which wraps around the mirror edge by about a half-inch and is available in different finishes," he adds. "Framing your mirror will protect your investment and keep it looking beautiful for years."