Shutters for Summer
These coverings are the perfect addition for any Island abode.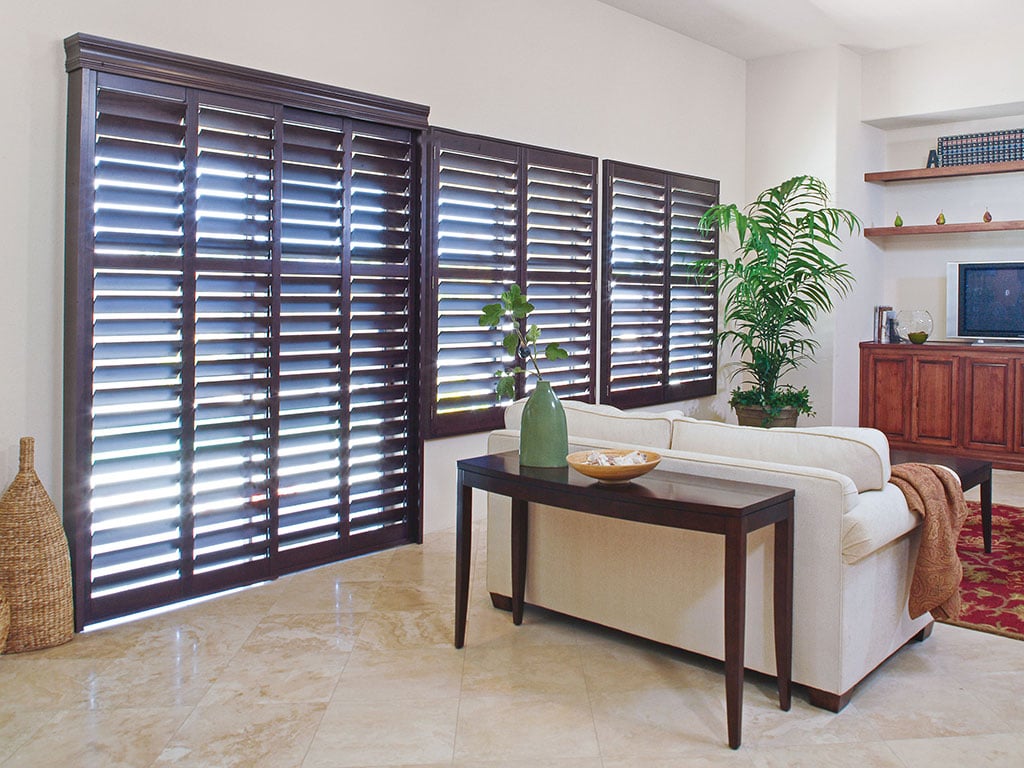 It's no wonder so many Hawaii homeowners choose shutters for summer: They're durable, energy-efficient, low-maintenance window coverings that are tailor-made to help keep your spaces cool.
"Shutters are good because there's something for everyone," says Dwight Amemiya, who owns Oahu's Made in the Shade with his wife, Elise. "They're good for any budget [and] come in different materials, ranging from PVC to composite."
Amemiya explains that shutters are custom-created to fit any window, from French door styles to oddly shaped ones. And they accommodate all spaces, big and small.
And with so many design themes, shutters can be adapted to fit any aesthetic. Homeowners who like the look of wood, for example, might opt for shutters that look like real wood but are made of fade- and crack-resistant material that can resist Hawaii's high humidity. Though Hawaii's tropical climate generally keeps kamaaina comfortable year-round, shutters can be especially beneficial during August and September, the Aloha State's warmest months.
"Shutters are particularly good for summer because they provide excellent light control and insulation," explains Amemiya. "They're good for protecting homes from UV rays, glare and heat."
Because shutters are cord-free, they are also child-safe. "In the window coverings world," says Amemiya, "that's an important feature that people look for."
The company offers a variety of shutters to choose from, but Amemiya says that composite is a popular pick because it's extremely durable. Composite shutters don't fade, chip, crack or warp — even in highly humid environments.
At Made in the Shade, shutters also come in real wood and durable faux wood, and louvers are available at 2.5 inches for a more traditional look, 3.5 inches for a contemporary look, and 4.5 inches for an ultramodern look.
Amemiya notes that because shutters are excellent insulators, they are efficient at blocking heat, which eliminates the need to crank up the air conditioning — thereby reducing utility bills. He also recommends shutters because they're incredibly easy to maintain, typically requiring only regular dusting.
"Something else people may not realize," notes Amemiya, "is that shutters also help to increase resale value because they become permanent fixtures in the home."
---
Editor's Note: This article has been slightly modified from the original print version for optimal online reading. To view the full print story, subscribe to our digital edition or pick up your copy of Hawaii Home + Remodeling at one of our partner locations.