Sprout Into Summer
Get ready to show your garden some love with a unique product from EM Hawaii, located at Na Lama Kukui.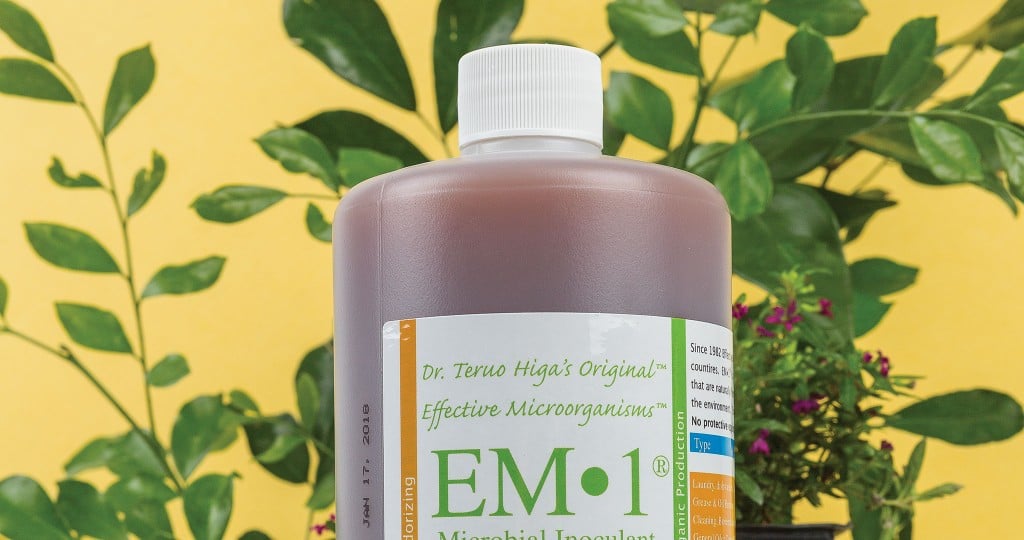 With longer days of golden sunlight and passing showers, Hawaii's summer season presents the ideal opportunity to develop your green thumb with your lawn or garden. EM Hawaii, a specialty boutique located on the second floor of Na Lama Kukui, offers a range of products that utilize a cocktail of healthy bacteria and fungi to promote a greater quality of life. "Our mission is to contribute to society promoting a healthy lifestyle, sustainable living and clean environment by offering the EM technology and products," says Chikako Nago of EM Hawaii.
Effective Microorganisms, shortened to EM, are composed of three groups of microorganisms: phototrophic bacteria, lactic acid bacteria and yeast. Each constituent performs its part to break down and suppress harmful pathogens while producing nutrients like amino acids that lead to healthier soil and more vibrant plants. To apply, dilute the concentrated mixture in water using the correct ratios on the label. Then spray the solution weekly onto the leaves and around the soil of your plants. Best of all, no protective gear is needed when handling EM products, unlike other harsh chemicals.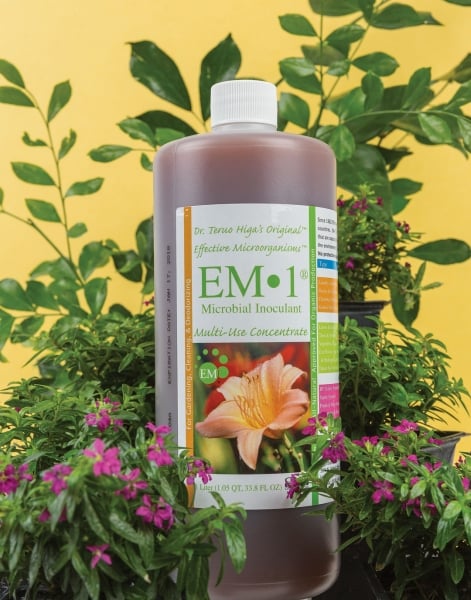 Bokashi, a general term meaning "fermented organic matter" in Japanese, can also be made using leftover food scraps and microorganisms. Using a unique EM-1 Bokashi mix, the fermentation process produces a highly concentrated liquid fertilizer, buzzing with millions of microorganisms, and also provides composting materials bursting with nutrients. Not only will the process recycle all food material, including animal products, but it will also do so without the hassle of odors or insects.
EM Hawaii offers free seminars at its boutique in Na Lama Kukui each month. Catch one of the next two on June 24 and July 29, from 11 a.m. to noon to learn more about how to take advantage of Effective Microorganisms in your home and garden this summer. Happy planting!
How to Make Compost with EM Bokashi
1. Collect leftover food in an airtight container with a drain at the bottom.
Tip: You can pick up a Compost All Bokashi Bucket at EM Hawaii or use an old cooler.
2. Add EM Bokashi mix, layering additional food waste in between. Be sure to get rid of any air pockets by packing the material down each time it is added to the container.
3. Let sit and ferment for two to three weeks. By the second and third week, drain liquid from the container and dilute with water. Pour into soil to fertilize.
Tip: Use about 1 teaspoon of Bokashi juice per gallon of water.
4. During fermentation, white mycelia (healthy fungi) will begin to appear.
5. Once the fermentation process is done, bury the contents of your container one foot into the ground.
6. Wait two weeks before planting in your selected area.