Why Farmhouse Sinks Are Popular in the Kitchen
If you're considering this trendy fixture, read on.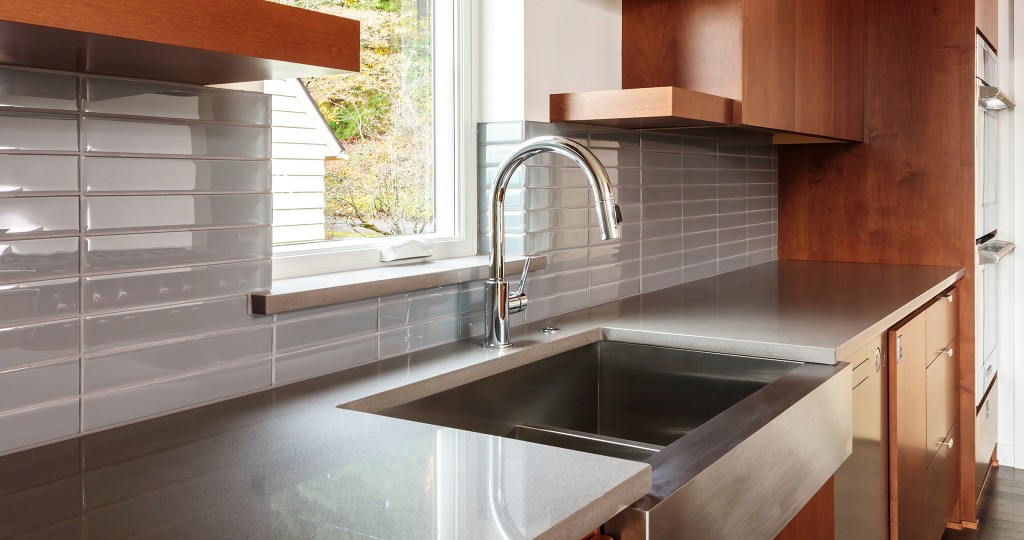 Farmhouse-style sinks have emerged as a popular fixture in the kitchen and it's easy to see why. It's a standout piece that lends a clean aesthetic to your home, as well as a deep sink bowl to make washing easier.
"They are great in the kitchen for protecting wood surfaces, like your cabinetry or subtops (the support under your countertop or table) from moisture," says Chris Oxendine of Masterpiece Construction.
And the benefits of having a farmhouse-style or apron-front sink don't stop there. "They are easy to clean and 99% of the time, they are under-mount, allowing you to clean your countertop around your sink without hitting the lip of the sink," shares Oxendine.
Popular options, he says, include stainless steel, white cast iron and hammered copper. "I think the nicest ones we've ever installed were a bronze one and a hammered copper one with inlays. They get really fancy when you do custom designs."
This kitchen was renovated by Masterpiece Construction and features a white cast-iron sink that breaks up the gray tones of the home.