Appliances
Notable products for your kitchen.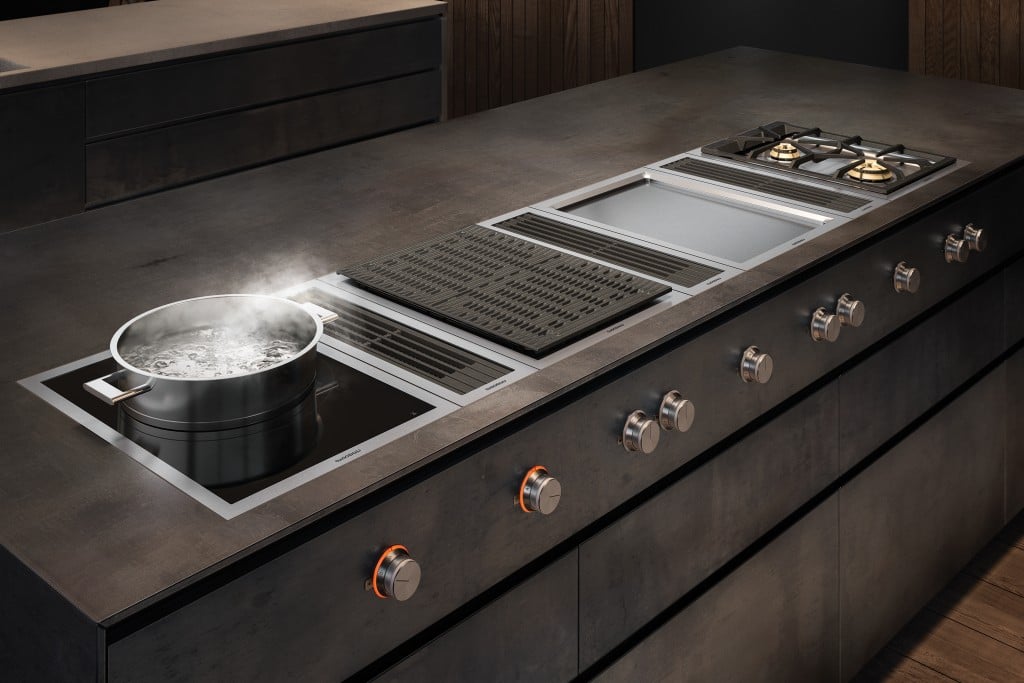 With the kitchen as the center of your home, having top appliances should be a priority. Gaggenau creates well-crafted and timelessly designed products that will make your space shine. "Known as a global leader in luxury home appliances, Gaggenau offers over 300 years of superior technology and innovative design rooted in the professional culinary principle," says Steve Pak of Ferguson Bath, Kitchen & Lighting Gallery. "Exceptional performance by design, Gaggenau products are intuitive and enabling, focused and robust." Pak shares that homeowners can experience the premier German technology, paired with the best of European craftsmanship right here in Hawaii at Ferguson Bath, Kitchen & Lighting Gallery.
COOKTOPS
The 200 and 400 series cooktops are made of excellent materials and designed especially for home cooks. They highlight the Vario option, which allows you to customize your workstation. While cooking on the 400 series, homeowners can control different modular options and ventilation appliances. These cooktops have stainless steel knobs, black glass and large touch displays inviting you to scroll through 17 power levels and the timers, and are connected to the Home Connect app.
OVENS
Gaggenau ovens stand out because of their style and functionality. They can be installed flush to surrounding cabinetry and boast stainless steel-backed full glass doors with knobs on the display, a touch screen and handleless doors. "Gaggenau aims to create appliances which possess the functionality and durability of a commercial kitchen, but are designed for the luxurious domestic environment," says Pak.
WINE STORAGE
Gaggenau wine cabinets are unique because they're climate-controlled and because of their warm glare-free lighting and preprogrammed light scenarios. Their extendable trays are crafted with white oak, making them distinctive.
Ferguson Bath, Kitchen & Lighting Gallery; 925 Kokea St., Honolulu, Oahu;
(808) 832-7474; fergusonshowrooms.com