Bathrooms
How to create a next level bath in your home.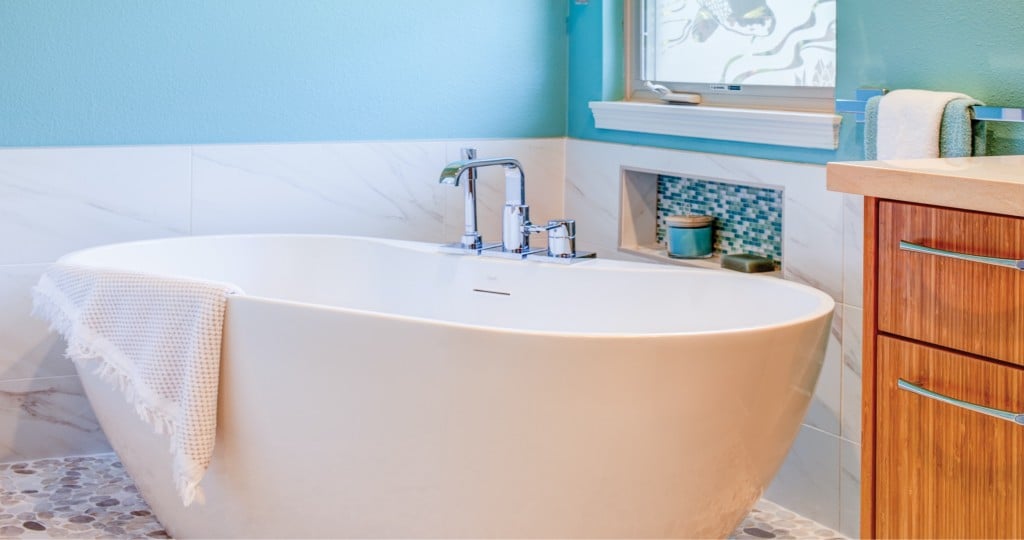 We spend a lot of time in our bathrooms, so it should function as more than just a practical place. Take your bathroom to the next level with the help of Moorhead & Company Inc., which won the 2020 Readers' Choice Award for Bath Designer. "Next level bathrooms are a way to create a spa experience inside the privacy of your own home," shares J.R. Moorhead of Moorhead & Company. "People are looking for ways to decompress from their busy lifestyles." To transform your bathroom into your very own oasis, Moorhead suggests incorporating these three major design elements: a free-standing soaking tub, custom quality glass and beautiful accent tile.
Free-standing Tub
Having a bathtub is a luxury in and of itself — but don't let the confinement of your current layout limit the possibilities of having a grand spacious bathtub. Consider separating a tub attached to the shower and rearranging the layout. "Tubs attached to showers can be cramped and a little claustrophobic," says Moorhead. "People nowadays want to have room to rest their arms and legs and enjoy a long relaxing soak in a free-standing tub."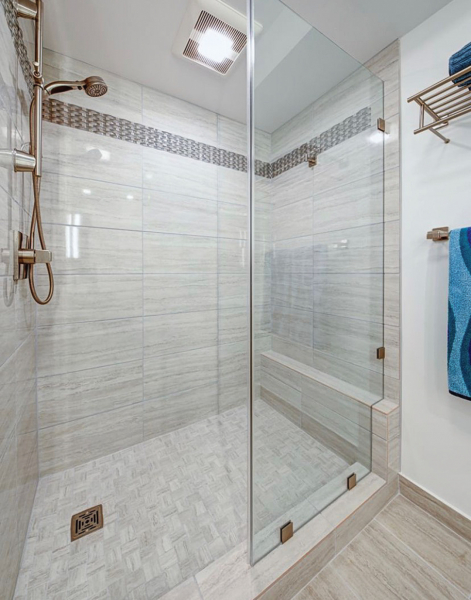 Quality Glass
Having quality, beautiful glass can make you feel like you're living in a hotel, all relaxed and pampered. "Nice hotel quality glass can make a normal bathroom feel like a luxury bathroom," shares Moorhead. A quality glass panel can transform the feel of a shower, replacing the need for a shower curtain or door. Moorhead & Company can customize glass with designs and textures, even adding privacy shading if you prefer.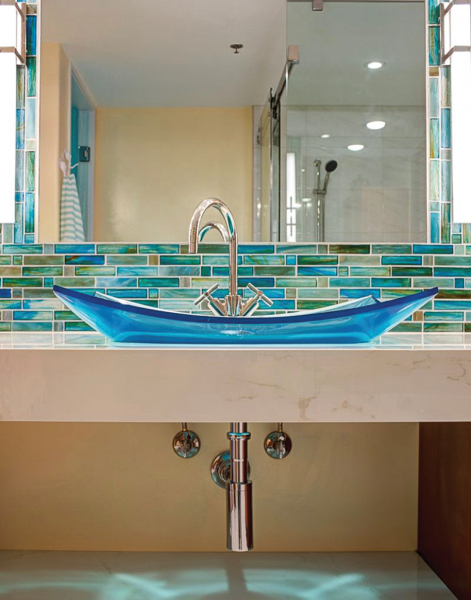 Accent Tile
"Accent tile can take a bathroom over the top," says Moorhead. You can create a unique custom shower or bathtub with the addition of accent tiles. "You can do a horizontal or vertical stripe, or you can have it splattered throughout in random areas to really create a one-of-a-kind look," he adds. Glass accent tile, in particular, is extremely popular right now. "Glass accent tiles around the vanity mirror are definitely a prerequisite for a next level bath," shares Moorhead.

593-8000; moorheadbuild.com; License #BC-33756