Glass
See how versatile glass can be in your home.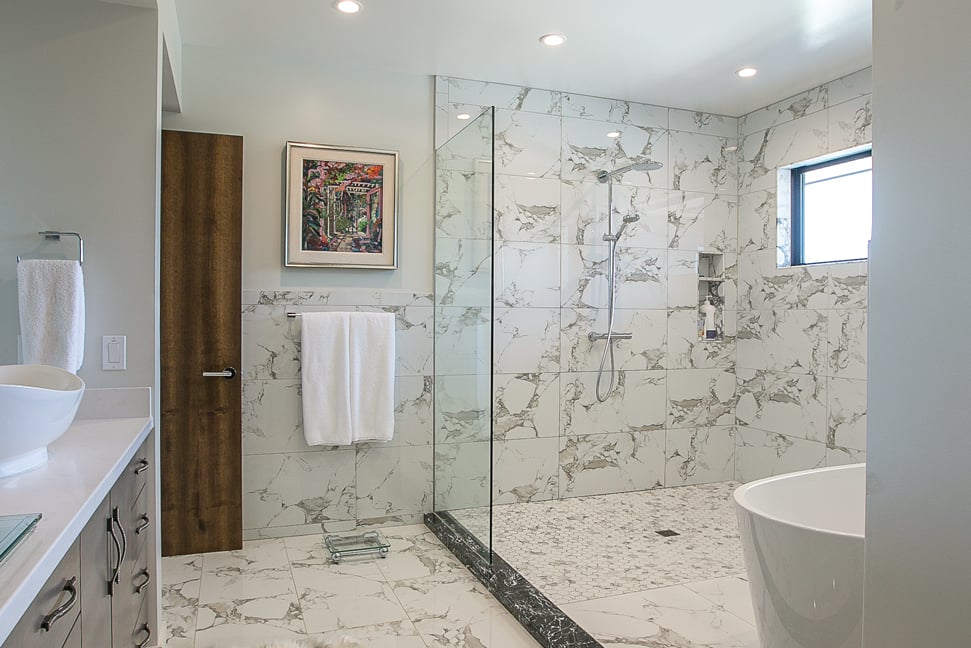 From stunning showers, mirrors and backsplashes to strong windows, doors and railings, there are so many ways glass can improve your home. "Glass is surprisingly versatile," shares Guerric de Coligny of The Glass Guru of Honolulu. "It can be decorative, structural [and] protective." With all the ways you can use glass – there are even different textures and patterns available – it's clear to see how it can enhance your abode. The Glass Guru of Honolulu offers the highest-quality materials, with the fastest lead times, unparalleled customer service and free estimates. Be inspired with these three creative glass ideas.
Glass Shower
"A glass shower visually increases the size of your bathroom and adds a high-end, spa-like atmosphere," says de Coligny. "Glass showers are durable, long-lasting and can add value to the home." Clear glass is the most popular choice, but frosted, textured and patterned glass are also available. These options provide more privacy. "With countless highly customizable options, glass showers can become the design centerpiece of the bathroom," he adds.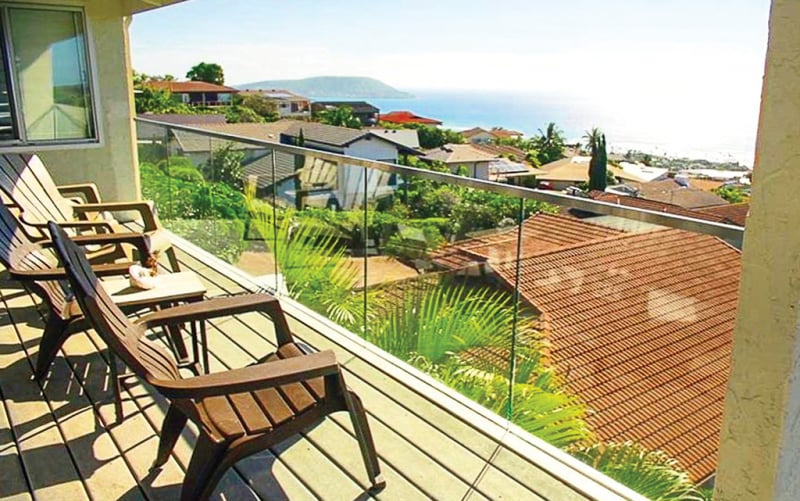 Glass Railing
Glass railings are durable and customizable, helping to minimize the amount of materials used and adding a modern, luxurious look to the exterior of your home. "Glass railings are perfect for expanding beautiful island views," shares de Coligny.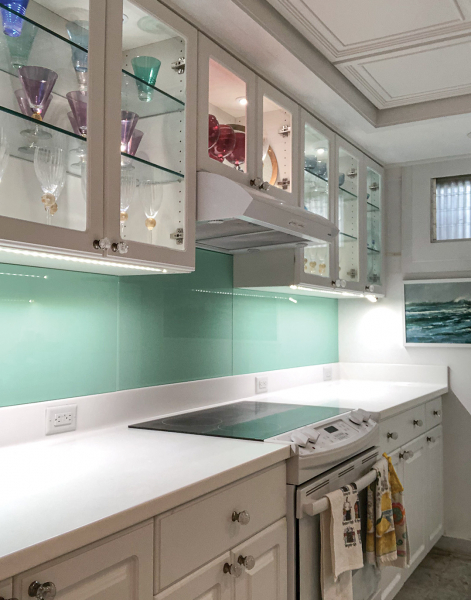 Glass Backsplash
"Painted glass backsplashes create a sleek, modern look in kitchens and bars" and require minimal maintenance, says de Coligny. "They're completely customizable to any space and color of your choice."
2412 Rose St., #2, Honolulu, Oahu; 427-7017; theglassguru.com/honolulu; License #C-31626