Better Builders 2020
Highlighting some of the best builders for your home renovation or new build.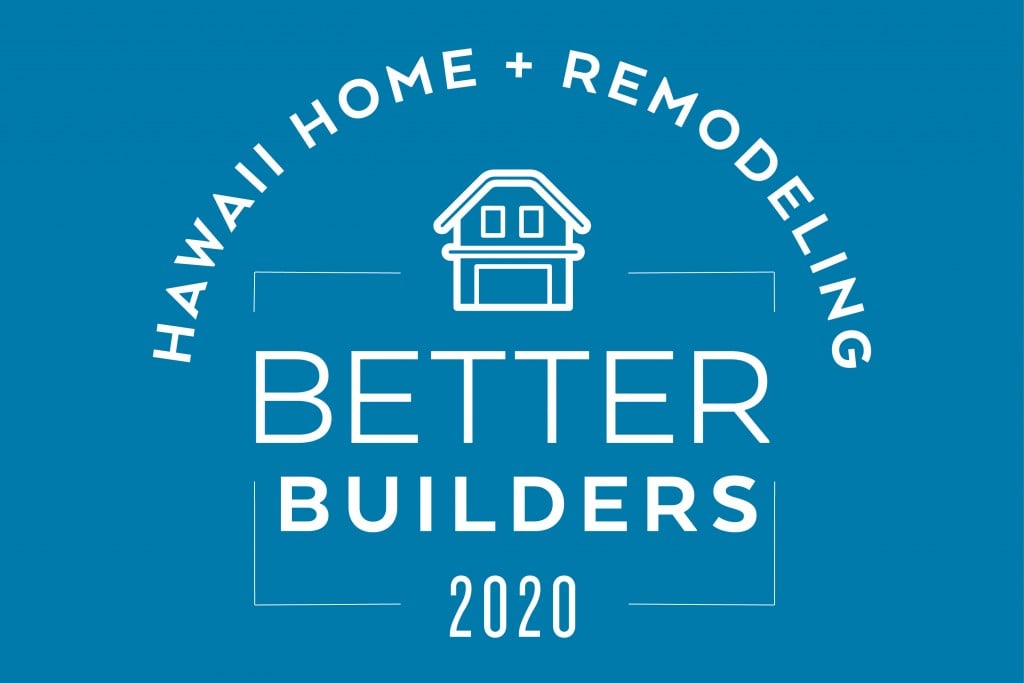 Hiring a builder or contractor for a home renovation or new build can be an intimidating process for anyone. You have to factor in your budget, and your desires and needs — and find the right team to do the job. That's why Hawaii Home + Remodeling has partnered with the Better Business Bureau Northwest + Pacific to present the Better Builders program, which features profiles of builders at the top of their game.
"Better Business Bureau Northwest + Pacific is honored to partner with Hawaii Home + Remodeling on the Better Builders program and to bring focus to the trust and integrity of these local companies," shares Roseann Freitas, Hawaii marketplace manager of the Better Business Bureau Northwest + Pacific. "It is about businesses doing the right thing and holding themselves to high standards."
Better Builders highlights companies found on the Better Business Bureau's website with an A+ ranking, meaning they are among the best of the best. Those with accreditations are noted as well.
"People today are overwhelmed with choices – and often unsure about where to find verified, unbiased information," says Freitas. "By starting your search at BBB.org, you know we have already done the homework for you, including background and licensing checks. For more than 100 years, the Better Business Bureau has been helping people find businesses, brands and charities they can trust."
The Better Business Bureau's rating system represents its opinion on how a company interacts with its customers, shares Freitas. The rating system considers customer feedback and such factors as a company's history, transparency and licensing, to name a few.
"The Better Business Bureau's mission is to advance marketplace trust between businesses and consumers," says Freitas. "All accredited companies have agreed to abide by the BBB Standards of Trust, which means going above minimum requirements."
These eight standards range from building trust and establishing a positive track record, to advertising honestly, honoring promises and being transparent and responsive.
"Trust, integrity and transparency should be the foundation of the relationship between builder and homeowner. These qualities make the difference between a successful home project and a money pit," says Freitas.
Every builder profile here will showcase a company's strengths, expertise, culture, values, as well as certifications and achievements. Read on for some helpful insight to help you get started and take a look at these Better Builders and what they have to offer.
The Better Business Bureau's Recommendations on Finding a 'Better Builder'
Compare
Obtain bids from multiple builders to compare pricing; the cheapest bid doesn't necessarily represent the best option.
Ask for References
Speak to past customers to hear their experiences and look at the company's portfolio.
Seek Associations
Find out if your builder belongs to any professional associations and if it has any certifications.
Verify Information
Confirm that the company has insurance and is licensed and bonded.
Have a Written Contract
Always confirm and sign a written-out contract.
Make a Deposit
A builder should never ask for the full-price upfront; you should always make a deposit.
Check the Better Business Bureau
The Better Business Bureau is a trusted organization that provides ratings on how a business is doing. You can also see if a business is accredited, and find customer testimonials as well as information on the company's history and much more.
See the full Better Business Bureau contractor checklist for ways to protect your new home renovation or build.