Graham Builders
Graham Builders is one of our Better Builders of 2022.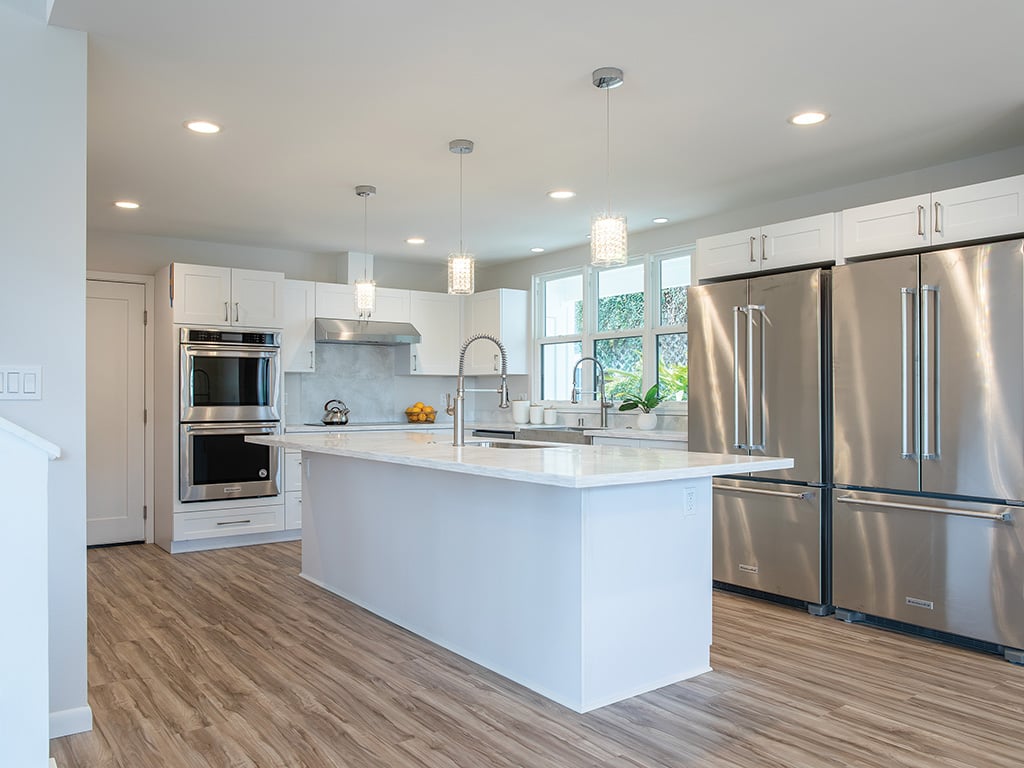 Specialties:
Certified Aging-in-Place Specialists
Certified Green Builders
"All in the Ohana " is a special statement for the team at Graham Builders. It's not just the title of their on-demand video seminar on multigenerational homes — it's also a reflection of the company's dedication to creating beautiful and functional spaces that will serve local families well for the long run.
Graham Builders was started by Danny Graham in 1990. Over the past 32 years, Graham Builders has built 745 homes. The company is led by Evan Fujimoto, its president, and has 17 employees, including certified aging-in-place specialists, certified green builders, and on-staff architectural designers.
Specializing in custom homes for those who plan to keep a property in their family for generations, Graham Builders has handled many multigenerational new builds, renovations and additions. The company was the first on Oahu with a certified aging-in-place specialist.
In 2022, Graham Builders continues its commitment to excellence by using quality building materials and keeping up with product partnerships in the industry. Fresh for this year are new porcelain tiles from Italy and affordable cabinet door styles with a sleek Italian look offered by Total Building Products (in connection with California Closets). Graham Builders also utilizes materials that are upgrades from standard construction, such as engineered wood framing components as opposed to standard dimensional lumber.
Fujimoto offers the following advice for homeowners for 2022: "When one mango in Chinatown now costs more than $10, it's time to plant more mango trees! Design your home to allow adequate yard space for fruit trees that you can enjoy for a lifetime."
He adds: "Universal design is also very important for aging-in-place and multi-gen housing. Learn what it's all about and make sure you incorporate universal design features in your home."
"We're committed to our homeowners to provide the best design-build solutions possible so that they can live comfortably and safely in beautiful, well-planned home environments. We'll treat their home like it's our own and treat them like family every step of the way."

— Evan Fujimoto, president
Professional Organizations:
1144 Young St., Honolulu, Oahu; (808) 593-2808; grahambuilders.com; License #BC-16446
Graham Builders was a Better Builder in 2021, see the profile here.