Connect Your Indoor and Outdoor Spaces for Maximum Enjoyment
Blend together.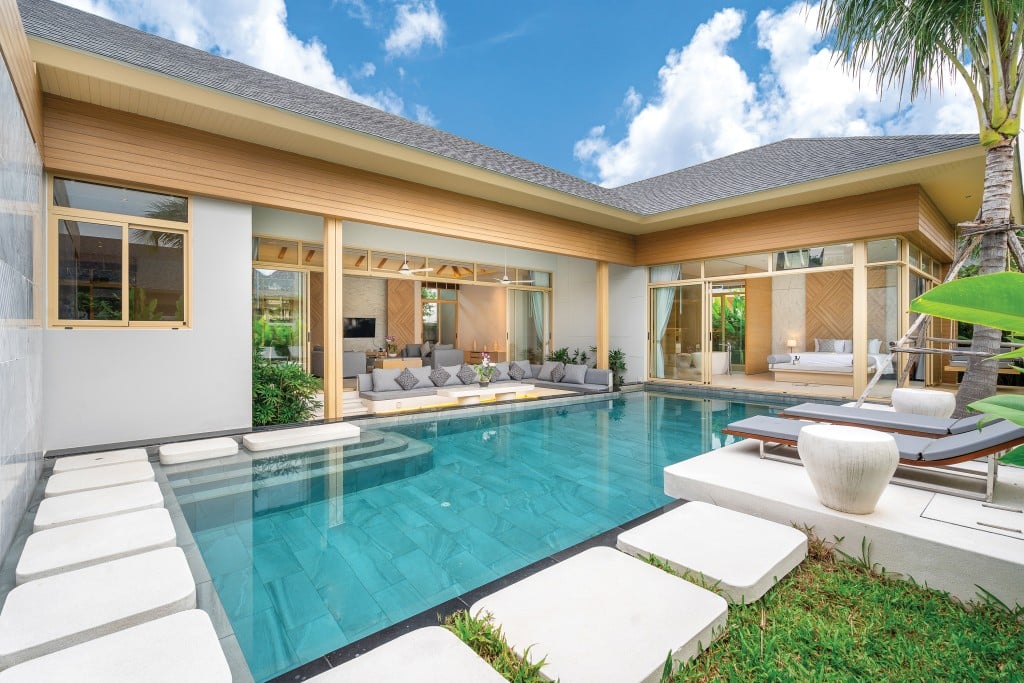 With year-round sunshine, Hawaii is one of the best places to take advantage of the outdoors. By extending your living spaces, you can enjoy the benefits of fresh air, natural light and more space to gather with friends and family. Creating functional and beautiful indoor-outdoor living spaces can also enhance your home and well-being.
GOOD FOR YOUR HEALTH
Being outdoors already has great health benefits. When you create an indoor-outdoor living space, you are investing in your overall well-being. A garden or water feature, for instance, can help with cognition and memory, as well as reduce stress.
INCREASE YOUR HOME VALUE
Expanding your home's living space, boosts your home's value too. An improved living area makes your place more desirable to potential buyers should you ever decide to sell. Consider adding an outdoor kitchen for added value, complete with a barbecue grill, sink for prepping food, cabinetry for storage and even a second refrigerator.
EXPAND THE LIVING AREA
Let in the sunshine with windows and sliding doors that serve as a bridge between the indoors and outdoors. "Floor-to-ceiling walls of glass are a great way to maximize an amazing view," says Pam Barrett of Coastal Windows. She recommends Coastal Windows 500 Series High Performance Sliding Doors, Coastal Stacking Doors and Stacking Pocket Doors. For smaller — and more private — outdoor spaces, such as lanais and balconies, Barret suggests Coastal Windows 500 Series High Performance Sliding Windows or Sliding Lanai Doors.
CREATE A SMOOTH TRANSITION
Think outside the box and unlock a new way to blend your spaces with garage-style doors from Raynor Hawaii Overhead Doors. There are sectional steel doors and aluminum ones with glass panels. Sectional steel doors "have been used on porches with a sloped track to follow the roof, so they offer a way to block out the weather or open the entire porch to the outdoors," says Peter Eldridge of Raynor Hawaii Overhead Doors. "The aluminum with glass doors gives you the chance to expand your secured spaces onto the porch/patio area yet retain the clear view when they are open. Any family desiring more enclosed space without sacrificing the open airflow and unobstructed view would benefit from a sectional door on their openings."
MADE TO ENTERTAIN
Create more opportunities for get-togethers by adding durable furniture pieces. The Moments Set and Conic Sectional by Cane-line from INspiration Interiors will bring beauty and comfort to your outdoor space. You and your guests can lounge and relax with ample room for people to mix and mingle.