How to Bring Life to Your Outdoor Space
Game changing updates that'll prepare your home for outdoor gatherings.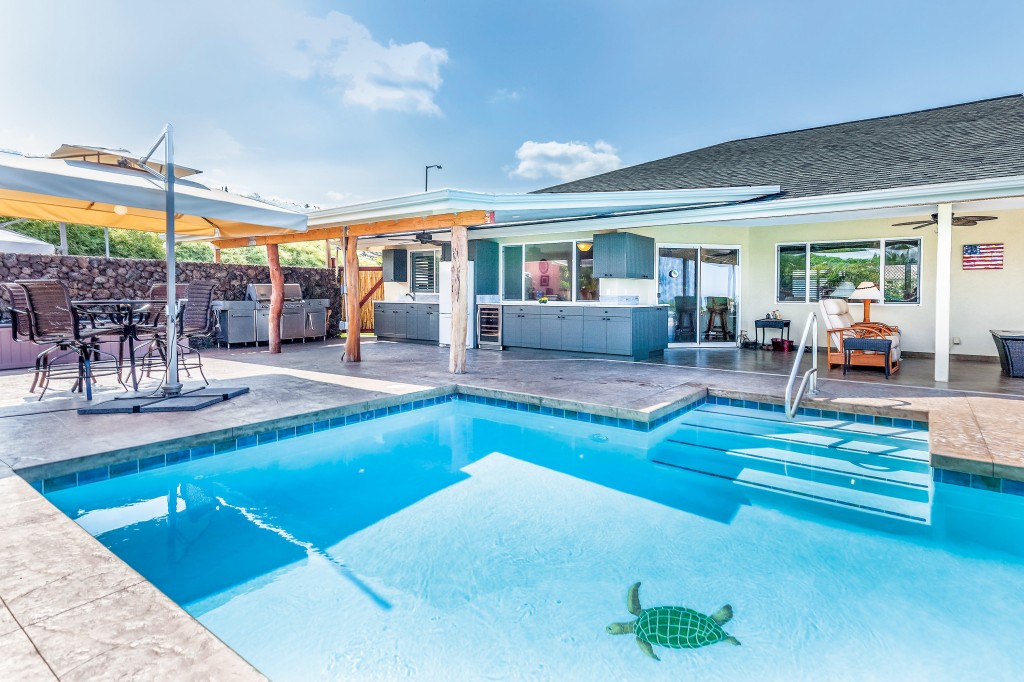 With longer days come more time spent outdoors. Make sure your outdoor space is ready for summertime gatherings, and that it remains a warm and inviting place for friends and family. Properly optimize your property's square footage with these outdoor space essentials.
Go with the Flow
"You want a flow from the inside to outside," says Clifton Crawford of Pacific Pool & Spa. This can be done with new sliding glass doors that'll connect indoor and outdoor spaces. Another great idea is to incorporate an outdoor kitchen to allow alfresco dining and entertaining. Whether big or small, you'll want to be a part of the action outdoors.
Put it to Use
Before making any big decisions be sure to ask yourself what you need. "Creating a functional space that incorporates the comfort and convenience of your indoor living experiences can be that game-changer," says Brad Iseri of HPM Building Supply. Perhaps a sink for prep, outdoor cabinets, a built-in grilling element and refrigerator. HPM Building Supply offers Open Air Cabinetry by DeSavino & Sons, which stands up to the elements while maintaining a luxurious look.
Jump in
Pools are an obvious choice when considering updates to your outdoor space. If you already have a pool, think about adding a water feature like a bubbler. "Water in transit, water moving or making noise attracts people to it," says Crawford. "Soothing water is nice and if you're physically observing it by sight and sound, you'll more than likely use your pool more often."
Kick Your Feet Up
Shop around for some furniture pieces that add to the beauty of your outdoor space. A dining set from INspiration Interiors' Caneline Collection or a seating area from its Muses Collection can transform the atmosphere of your outdoor space. The right furnishings are durable and are made of moisture-resistant materials — ideal for Hawaii's weather.
Shower On
Adding an outdoor shower makes it easy to rinse off before or after jumping into the pool. Making a bathroom accessible to the outdoors can be a plus as well. "A lot of people want to take a shower and change their clothes after swimming so having access to a bathroom a lot of times would be nice," explains Crawford. "Sometimes putting a door in the back could be your access."