Finding the right windows and doors to meet your needs
Replacing your home's windows and doors is a smart investment you can enjoy day and night.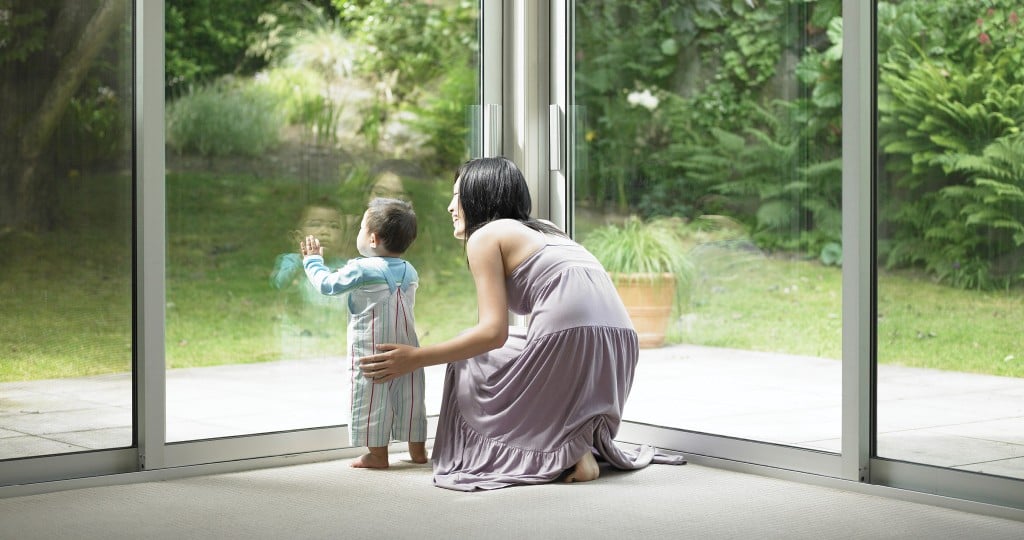 The right windows and doors can better ventilate your home and open it up to your outdoor spaces and view, while keeping the heat, rain, insects and intruders out.
With a variety of products available to Hawaii homeowners, how do you know what's best for your needs, and your budget?
Eric Wong of One Stop Windows and Doors in Honolulu recommends considering the function you desire from your windows and doors first. "How do you want to use it?" he asks. Next, explore the product lines and find which products best meet the function and give you the look you want to achieve – and can afford.
"We've got your money matters covered, so you can enjoy more of the fun stuff."
— Carmen Mohika, Kaneohe Branch Manager, HawaiiUSA FCU
Factors to Consider
Window Materials
Windows are available in vinyl, grades of aluminum, fiberglass, composites and wood, and the cost generally increases in that order.
Energy Efficiency
A 2015 survey by the National Association of Home Builders notes that "energy-efficient" ranks second on a list of factors that would most influence purchase decisions.
$ Do It Yourself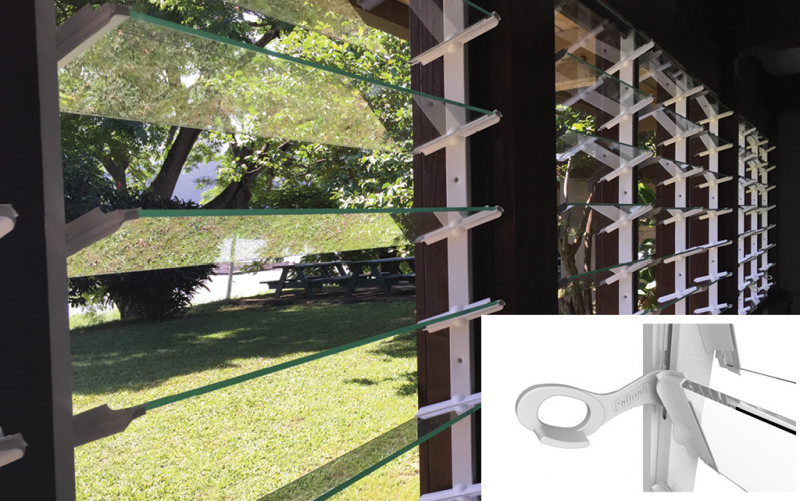 Breezway Palmair
The Palmair window is designed to be the do-it-yourself solution available at select hardware stores, such as Hardware Hawaii. A like-for-like change-out solution for the old-style strip hardware aluminum jalousie, but greatly improved in both aesthetics and performance. Unlike old jalousies that are unsecure and allow water, dirt and noise into the home, the new Palmair creates a tighter and safer seal, but beware of bugs: the Palmair does not incorporate an insect screen system.
$$ Hurricane Strength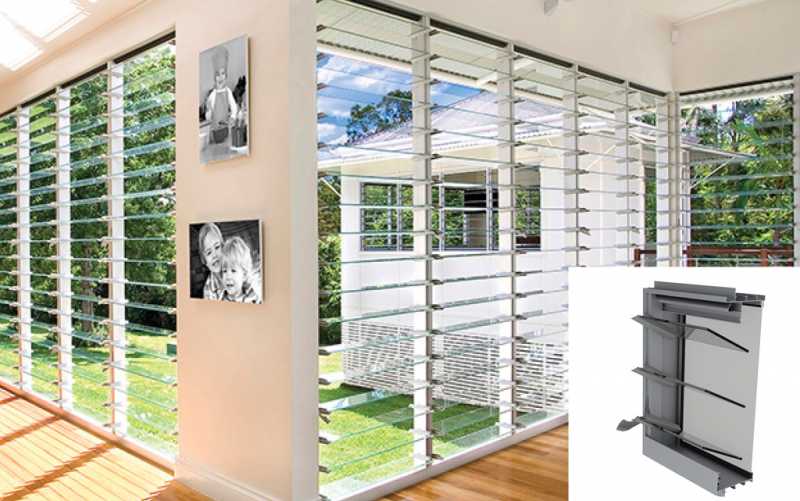 Breezway ios window
The ios window is a full surround frame system that incorporates an insect or security/hurricane screen option, either to the interior or the exterior of the home. Available in multiple colors, it also has various blade options such as clear, tinted and low e-glass, as well as aluminum and wood blades in both 4-in. and 6-in. heights. It has the option of the new Stronghold clip that secures the blades to the clips, enhancing safety and security. Multiple handle options are provided for different operational looks. The ios has achieved certified hurricane testing for both wind and water penetration. Achieve hurricane impact protection with the addition of the Force Field hurricane screen to the exterior.
$$$ Full Automation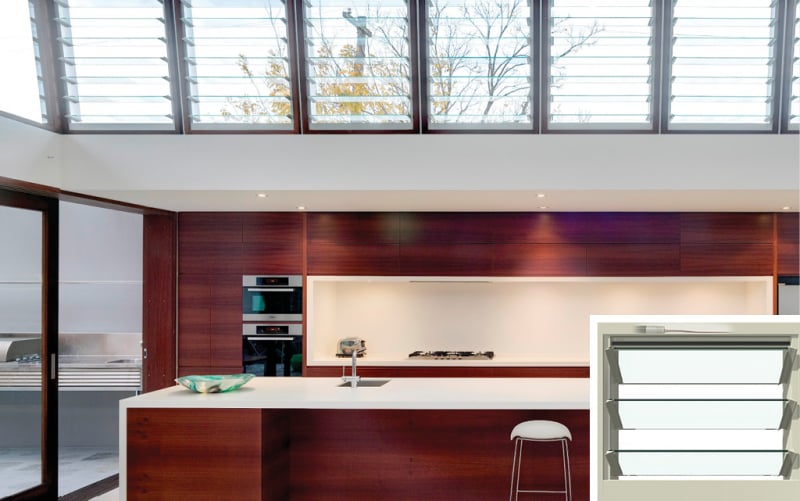 Breezway Powerlouver
The Powerlouver window system shares all of the same qualities and options as the ios system with one major advantage: full automation. The "Appitvate" is controlled using a touch-sensitive switch mounted to the wall. It can also be programmed to open or close the windows when a desired temperature is reached, or to open and close at programmed times of the day. Make changes as needed with your smartphone or tablet to operate windows without touching the switch — an especially useful feature when you are not home and for out-of-reach windows that would otherwise need a sash pole or ladder to open.
Source: Breezway
Photos Courtesy of Breezway
Opportunity Knocks
Financing your home's new windows and doors  is a breeze with HawaiiUSA FCU.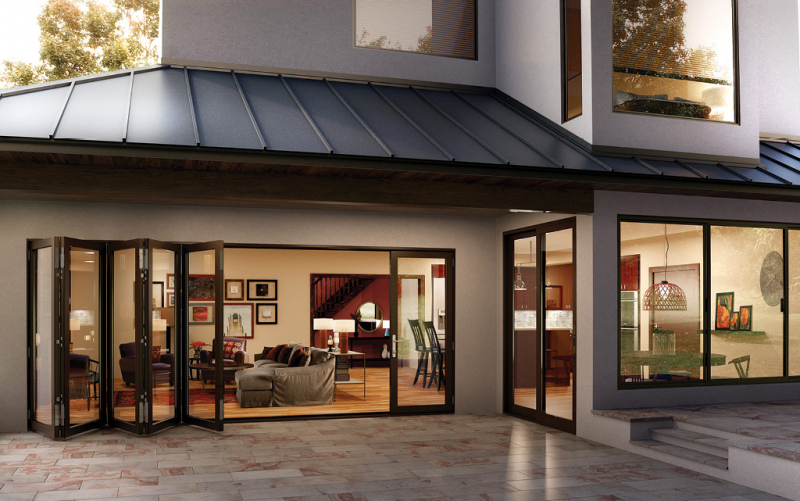 A variety of options to finance your new windows and doors are available to fit your budget.
Low-Rate Credit Card
For smaller-priced projects, some folks opt to save up cash, but if that may take too long, there are other options to choose from, too. A credit card with a low interest rate can be best for projects under $15,000 because it's relatively easy to pay off within a year or two, and you won't risk losing your home with this type of unsecured loan.
Personal Loan
A personal loan is a popular option for a higher loan amount and longer length of time to pay back the cost. You'll borrow at a fixed term and rate and repay in equal monthly installments to help you achieve a moderately priced window and door refresh, or any other renovations for that matter. Even those with a less-than-ideal credit profile can find helpful personal loan solutions. Consult with your credit union or bank.
HELOC or Refinance Loan
A home equity line of credit (HELOC) could be one of the best ways to finance new windows and doors with a higher price tag. With this line of credit, you advance the amount you need and only pay interest on the amount drawn. As you pay down the balance, funds become available again. Another option is to refinance your mortgage loan. Consider consolidating a first and second mortgage along with other debt into one simple mortgage payment. The loan amount is based on your home's value after improvements are made — a helpful option for those with limited home equity.
"Now's the time to bring your remodeling plans to life. Ask our knowledgeable loan experts for help."
— Carmen Mohika, Kaneohe Branch Manager, HawaiiUSA FCU