Home Office Organization
Storage solutions that'll help you get the work done.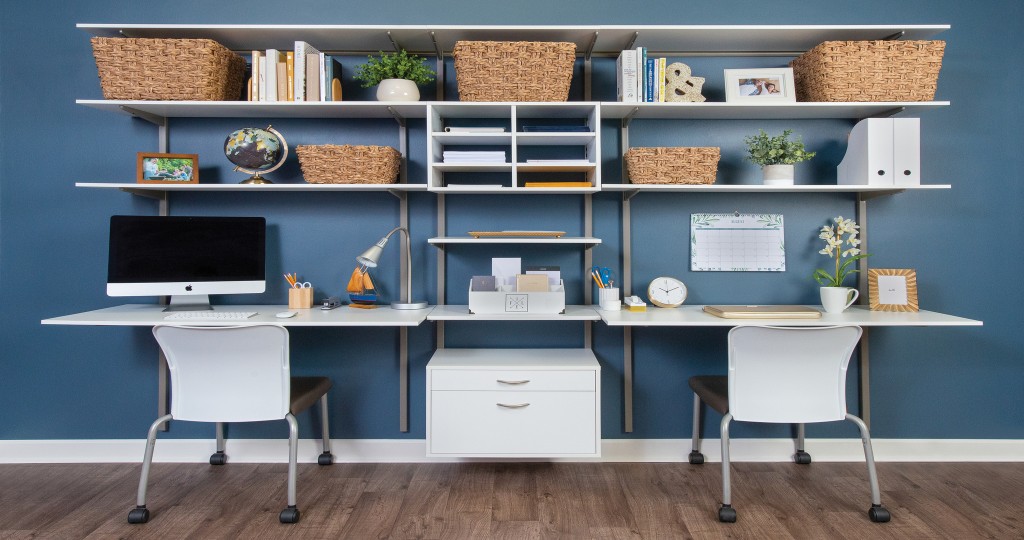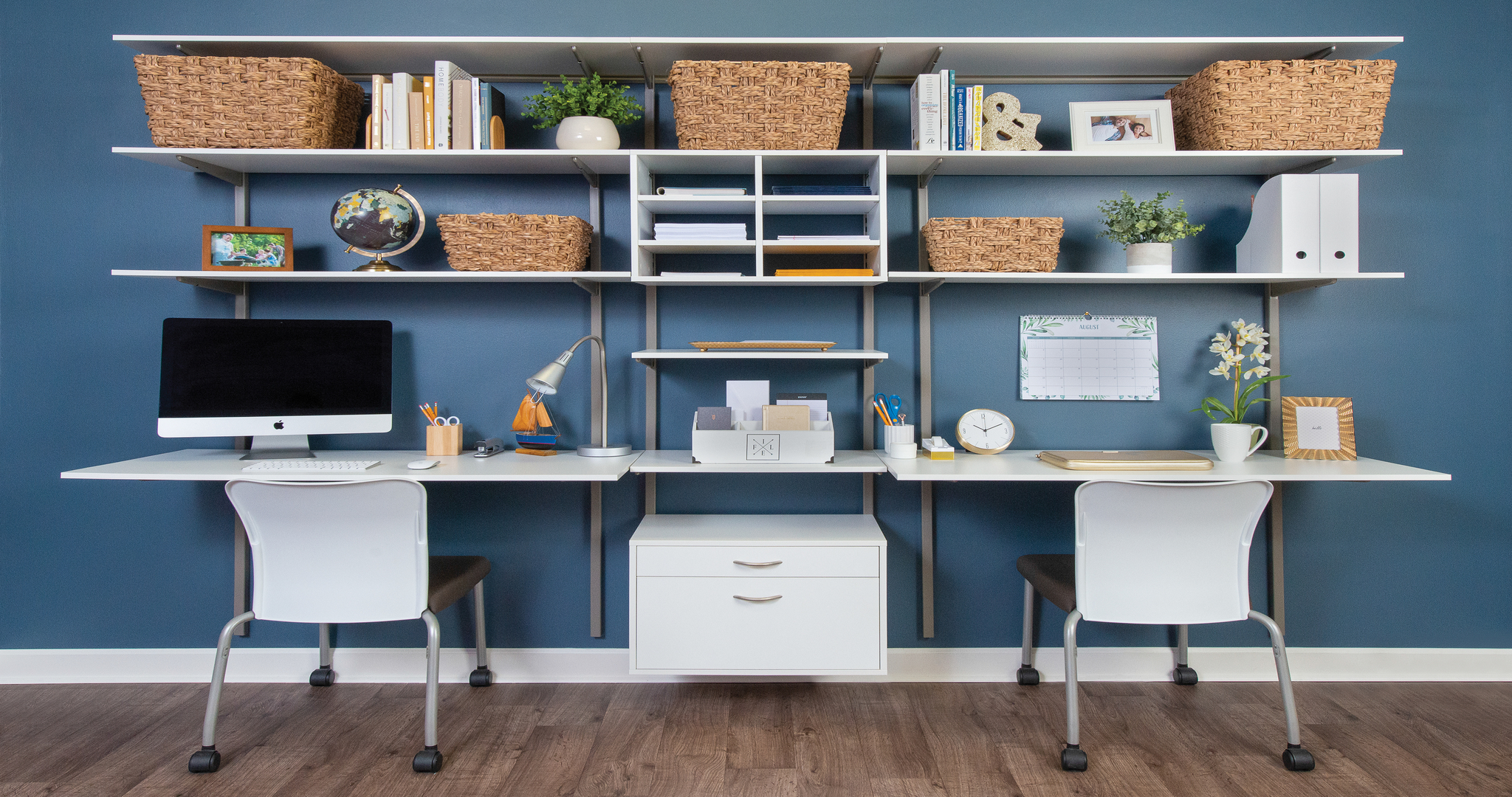 Spark productivity in your home office with a clean and organized workspace. Not only will it help motivate you to get to work, it will also be an inviting space for you to enjoy during those long hours. For an efficient home office, there should be three zones: a workspace, a supply area and a storage center. Luckily, you can find all the things you need for your home office at Simply Organized, the island's largest storage and organization store. Here are a few stellar ideas on how to outfit your home office.
freedomRail®
The freedomRail® is an adjustable, customizable storage system that can fit anywhere in your home. It's extremely versatile and easy to install with only six tools needed: a drill, 5/16-inch drill bit, Phillips driver bit, tape measure, level and a pencil. This sleek system offers so many perks and will give your office a sleek new look and more storage options.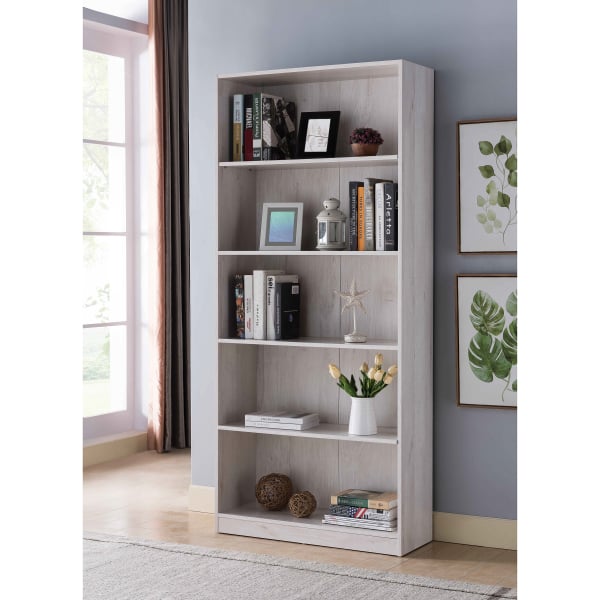 5-Shelf Bookcase
This five-shelf bookcase in white oak, which measures 30 inches wide and 70.75 inches tall, is just what you need to organize and store all of your reading materials, keepsakes, decorative accessories and memorable artifacts. It's a great addition not only to the office, but also to your living room or bedroom.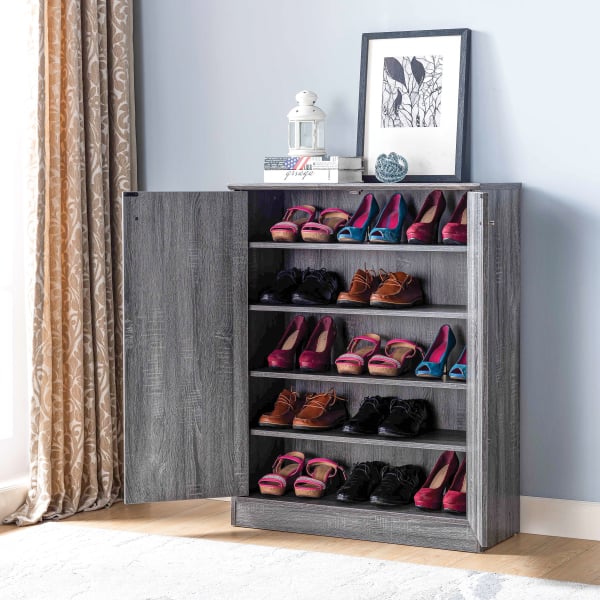 Shoe/Storage Cabinet
Don't forget storage for all your work shoes! This beautiful shoe/storage cabinet in distressed gray has two doors and five interior shelves to store your shoes, sandals and slippers. There's enough space for up to 15 pairs of shoes.
Kahala Mall, 4211 Waialae Ave., Honolulu, Oahu; 739-7007; simplyorganizedhi.com