Storage and Organization Staples
Transform your home with these quality storage solutions.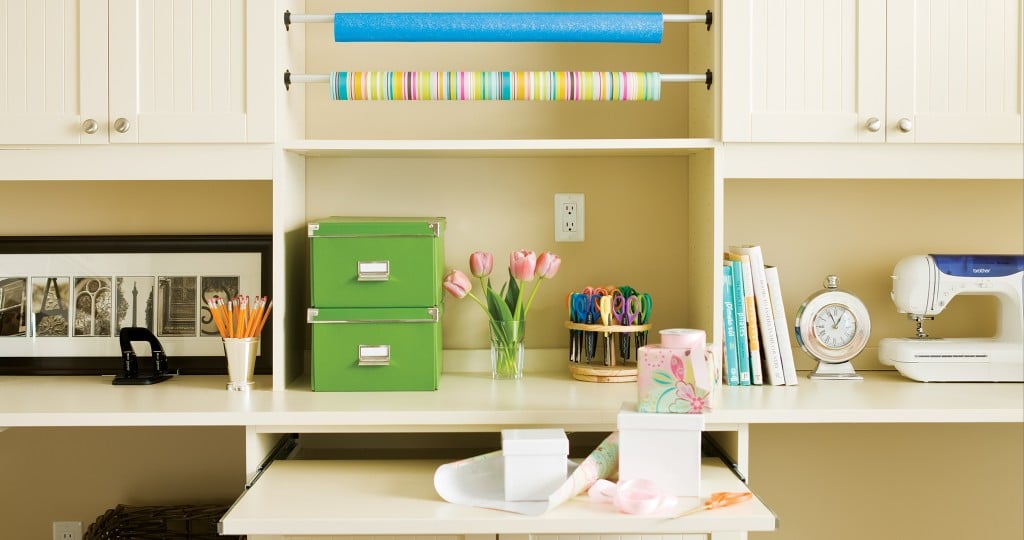 Whether you love the latest organizational gadgets, have a room overflowing with stuff or simply need to optimize storage space out of necessity, transform your home with these quality storage solutions.
Get Crafty
A craft storage space can help a hobby flourish or turn a passion into a home business. California Closets can help you design the ultimate craft room, like the one pictured above, with paneled cabinets in Almond finish, a pull-out workstation shelf and dowels for wrapping paper (or fabric).
Smart tip: Convert an unused corner or room into a dedicated craft space tailored to your favorite hobby.
Kitchen Made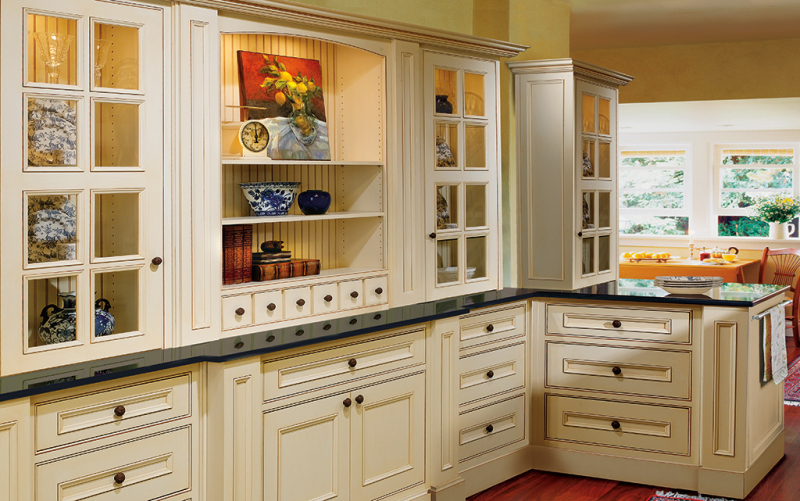 DeWils kitchen cabinets, shown below in Heirloom White, offer storage options such as mullion glass doors and apothecary drawers. "In the 12 years that I've been selling DeWils cabinets, they've been leaders in quality, innovation and 'green' manufacturing," says Ed Sugawa of EMEE Kitchens and Baths.
Garage Defined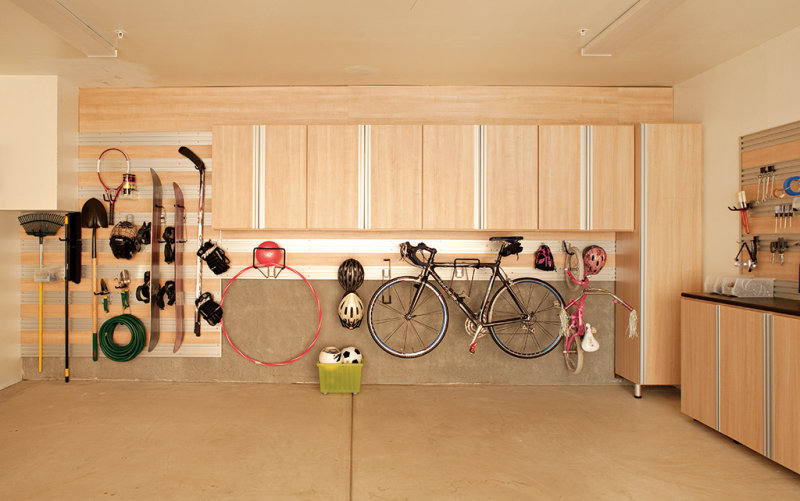 California Closets can turn your garage into a functional and stylish space for hobbies, tools, a workshop or even a home office. "The garage used to be where we kept our car and overflow of junk," says Laurelle Rzeszewski of California Closets. "Today, the trend in garage storage design is creating tailored solutions that reflect the way you live."
Stow Away Bed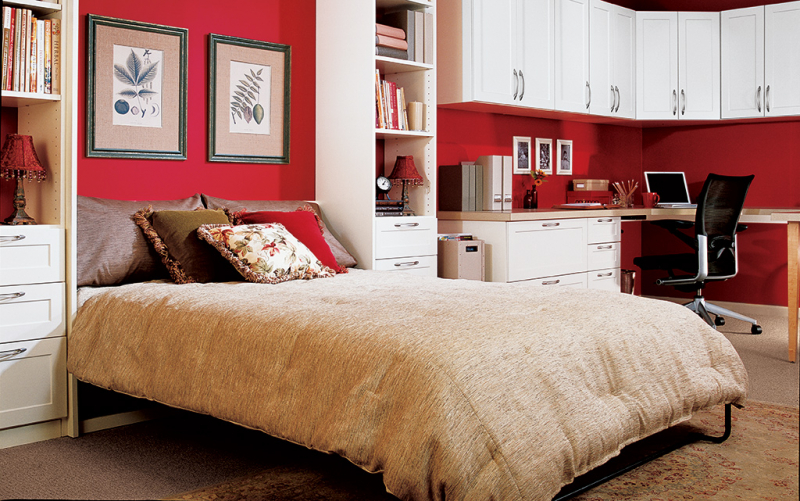 This queen size fold-down wall bed from Organized Hawaii is shown in Arctic White with double doors to keep your bed out of sight. Bedside cabinets feature drawers for clothes with bookshelves above, and a matching wraparound home office in Arctic White to the right.
Laundry Bliss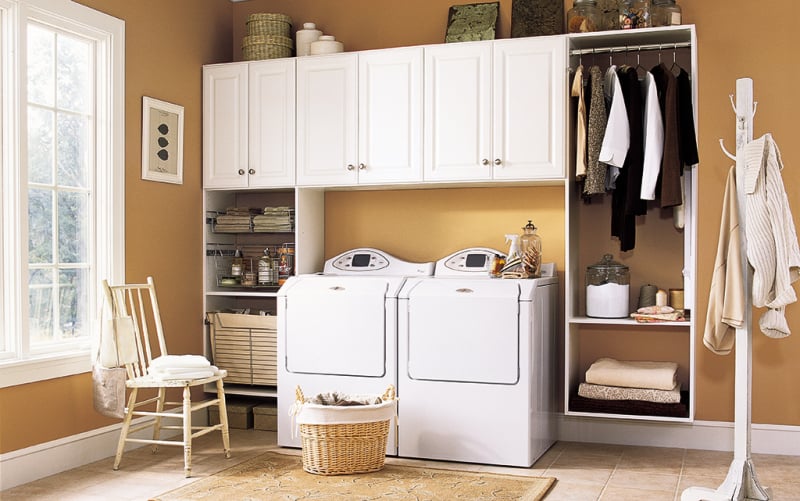 A crisp, white laundry room from Organized Hawaii makes laundry chores a breeze. "This laundry room features convenient hamper and storage baskets along with a hanging area for items to line dry. Storage cabinets above keep supplies out of sight," says Brent Potter of Organized Hawaii.
Smart tip: In cramped spaces, install a pull-out shelf between a stacked washer/dryer to fold clothes on.
Where to Get It:
California Closets
Kahala Mall
4211 Waialae Ave.
739-7300
www.californiaclosets.com
City Mill
8 Locations on Oahu
533-3811
www.citymill.com
DeWils Industries Inc.
www.Dewils.com
EMEE Kitchens & Baths
98-029 Hekaha St., Ste. 1
484-5354
www.emeekitchens.com
Homeowners Design Center
1030 Kohou St., Ste. 201
847-0216
www.homeownersdesign.com
MasterBrand Cabinets
www.masterbrandcabinets.com
Organized Hawaii
94-547 Ukee St., Unit 307
678-0096
www.organizedhawaii.com
Sears
3 locations on Oahu
3 locations on the Neighbor Islands
Ala Moana Center
947-0302
www.sears.com
Simply Organized
2 Locations on Oahu
Kahala Mall
4211 Waialae Ave.
739-7007
www.simplyorganized.com