Summer Storage
Keep your home tidy with these simple solutions.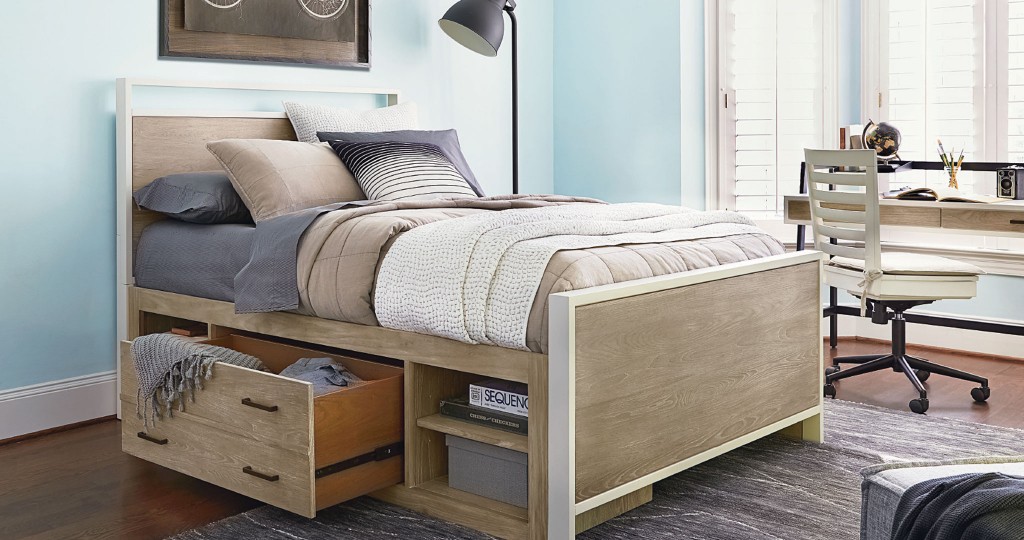 Be productive this summer and declutter your home. Consider a new bed frame with a sneaky storage drawer or storage bins to keep you organized. Here are some other storage solutions to help you get things together.
1. Storage Cube or Hamper, $20, Simply Organized.
2. #myRoom Twin Storage Bed by Smartstuff, $1,199, HomeWorld.
3. Activity Cart, $120, Simply Organized.
4. Darien Lift Top Cocktail Table by Magnussen Home, $679, HomeWorld.
5. Camisole Rack, $10, Simply Organized.