The Best Banking for Your Home Needs
First Hawaiian Bank offers a plethora of financial options for homeowners.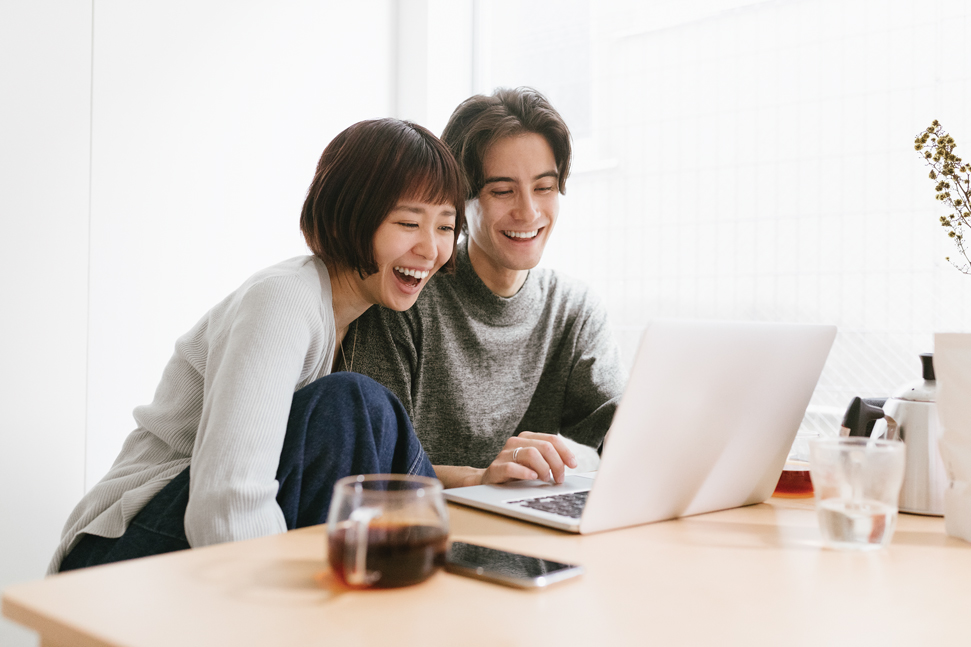 Whether you're a soon-to-be first-time homebuyer or a longtime homeowner, First Hawaiian Bank has a variety of financial products and services for every situation. Maybe you're in search of a knowledgeable personal banker or a mortgage loan originator, or perhaps you would like to explore mortgage options from the comfort of your couch. Whatever it may be, FHB has you covered with the best solution for your needs.
A Large Branch Network of Professional Specialists
With a branch and ATM network of 250-plus locations, Hawaii's oldest and largest bank provides customers with knowledgeable personal bankers as well as experienced loan originators. And along with offering homeowners numerous options, FHB also provides a variety of personal and business banking services. Whether you are well-versed in the world of finance or need guidance through your banking transactions, you can rest assured that there is someone on the FHB team to assist you.
Banking Products for the Various Stages of Homeownership
Hawaii homeowners often turn to FHB for mortgage refinancing, using the cash saved on lower monthly payments for home renovations or the cost of long-term care, medical expenses, tuition or other large purchases. Alternatively, a cash-out refinance uses part of the homeowner's accumulated equity to cover the aforementioned costs. A home equity line of credit, or HELOC, is another popular choice for helping with large amounts of much-needed funds. HELOCs are a flexible and convenient option that usually are cost-saving, too; they generally offer much lower rates than unsecured loans or credit cards.
The New Online Mortgage Platform
As the newest addition to FHB's remote banking options, the FHB digital mortgage platform allows customers to take advantage of historic low mortgage rates by applying for residential loans from home, in mere minutes. The platform allows for new mortgage, refinance, and home equity line of credit applications — all of which automatically save in the system as you move from one step to the next. You can even finish only part of the application in one session, then easily open it up later to begin right where you left off. Gathering and submitting financial documents is now more convenient; the system is able to pull both income and employment information directly from participating employers, with your permission. The portal's step-by-step process is designed to be thorough and its absence of technical terms and financial jargon make for an easy, comfortable user experience — regardless of your financial background or technical expertise. Whether you decide to take advantage of the new FHB digital mortgage platform or apply in branch, loan originators and personal bankers are available to offer assistance.
---
BANKING MADE EASY
Using FHB's new mortgage platform is quick and easy. Follow these five steps to get a new home loan, refinance your existing mortgage or open a home equity line of credit. (Note: All applications are subject to credit approval.)
1. Share Your Info
Create an account and submit your information.
2. Explore Your Options
Review your loan options and select one that's right for you.
3. Get Pre-Qualified
An FHB representative will confirm the details.
4. Make an Offer
If you're looking to buy a home, use your pre-qualification letter to make an offer.
5. Close the Deal
Visit a branch and FHB will guide you through the final steps.
Visit dhl.fhb.com to get started today!