Veranda House
Windward home completely rebuilt with Island feel.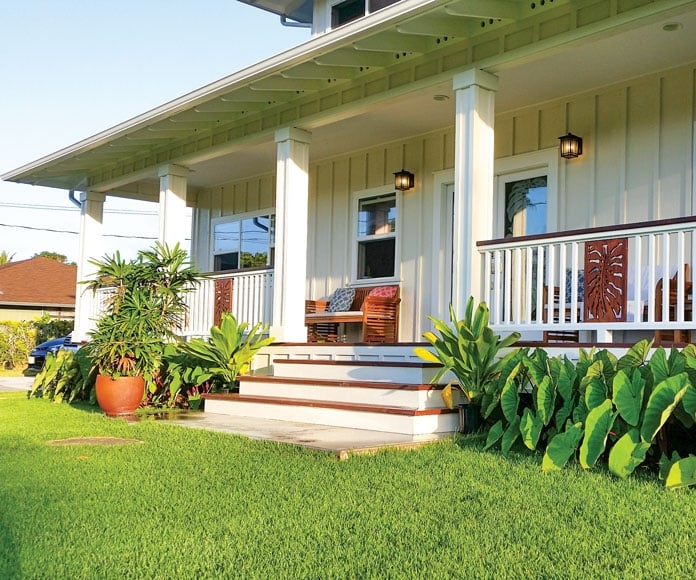 At first glance, this property up for sale in Kailua was unremarkable. And for good reason: The 60-year-old, single-story, single-wall, 1,500-square-foot home was small and dated. "The residence was not in the best shape," says the prospective buyer, "but the lot's great potential gave me pause."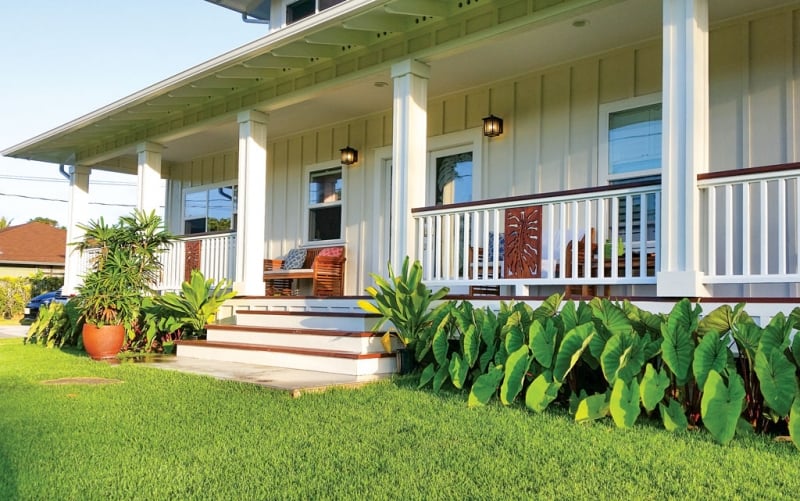 With some careful planning and hard work, the man knew he could make this the family home for generations to come. "In Hawaii, you bequeath property instead of money," says the man. "The home's location is ideal – it's on a quiet street within Kailua estates, near the beach and just outside Kailua town, so it still has that 'country' feeling of Old Hawaii. In a word, it was a fortuitous discovery."
So, after buying the property, the homeowner got to work, rebuilding from the ground up to replace the dated structure with a 3,000-foot, five-bedroom, three-bath and two-car garage home. "We were hoping to build a home with character," says the homeowner. "I envisioned a quaint plantation-style home in the true Island tradition." Today's home has several welcoming features including a lush grass lawn leading to a large stairway entrance, glass double doors with monstera etching, large-open double-hung windows, and, of course, a large open veranda spanning the entire front of the house.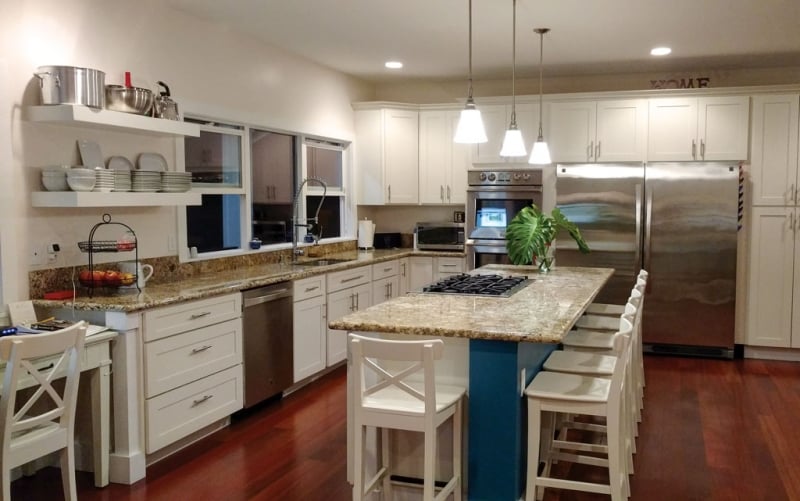 The family also wanted an expansive great room, with a chef-style kitchen, complete with a 10-foot island and modern stainless-steel appliances as the centerpiece.
The great room is complete with a dining room and comfortable family area. "The rebuild was a complete success, due in great measure to the expert craftsmanship of Mr. Alen Philip," says the homeowner. "It is well known that anyone who has built a home has at least one 'horror story' about their contractor. This construction project — which lasted seven months from demolition to occupancy — had none."
---
Who did the work
Air Conditioning: John Zaa
Appliances: Kenmore Pro
Builders: AP Builders
Cabinets: Golden Cabinets
Countertops: Golden Cabinets
Flooring: (Brazilian Cherry) — Pacific American Lumber
Paint: Sherwin-Williams
Solar: KumuKit
Whole House Fan: Island Cooling
---