Wood You Rather?
Meet the look-alike wood alternatives for your home.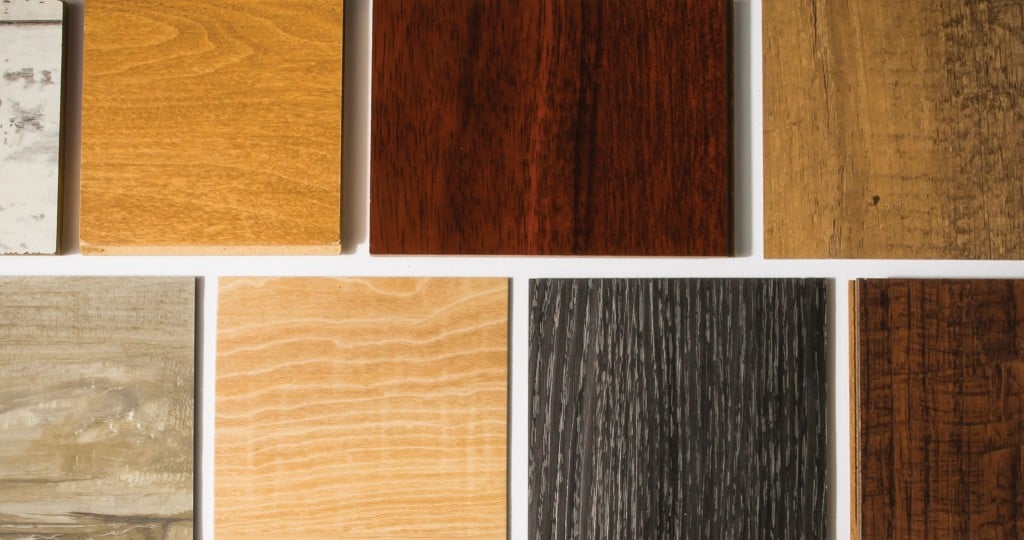 Achieving the hardwood look without using actual wood is the new trend underfoot.  Faux-wood flooring is providing homeowners with resilient, decorative options available for every budget and lifestyle.
BAMBOO – THE EXOTIC
Bamboo, a fast-growing grass, has been a popular, eco-friendly flooring option for years. Similar in price to hardwoods, high-quality bamboo products are very durable and provide an elegant air to any living space. Although natural bamboo is sturdier, carbonized bamboo — an engineered bamboo product — offers a range of designs and grain patterns.
LAMINATE – THE MIMIC
Laminate, the chameleon of flooring materials, takes on any desired image and can look identical to real wood. Less costly than hardwood, laminate flooring is also resistant to staining, scratches and fading. Its tongue-and-groove planks allow it to be an easy DIY install — another cost-saving feature. Although laminate resists moisture, it's best to keep it out of the bathroom.
VINYL – THE SURVIVALIST
There's nothing retro about vinyl flooring. This durable and affordable material is continually evolving to meet the needs of and appeal to today's homeowner. Easy to maintain and available in a variety of chic wood finishes, vinyl planks do well in high-traffic areas and are even water resistant.
TILE – THE WANDERER
Wood-look tile can go places traditional hardwoods cannot, such as the bathroom and kitchen. Available in both porcelain and ceramic, tile options come in a multitude of shades, sizes and price points. The wood grain offers a cozy appearance, while the tile's surface keeps it cool.