How You Can Archive Your Kids' Art in a Safe and Fun Way
Quick tips, quips and products to make your life easier, or at least more entertaining.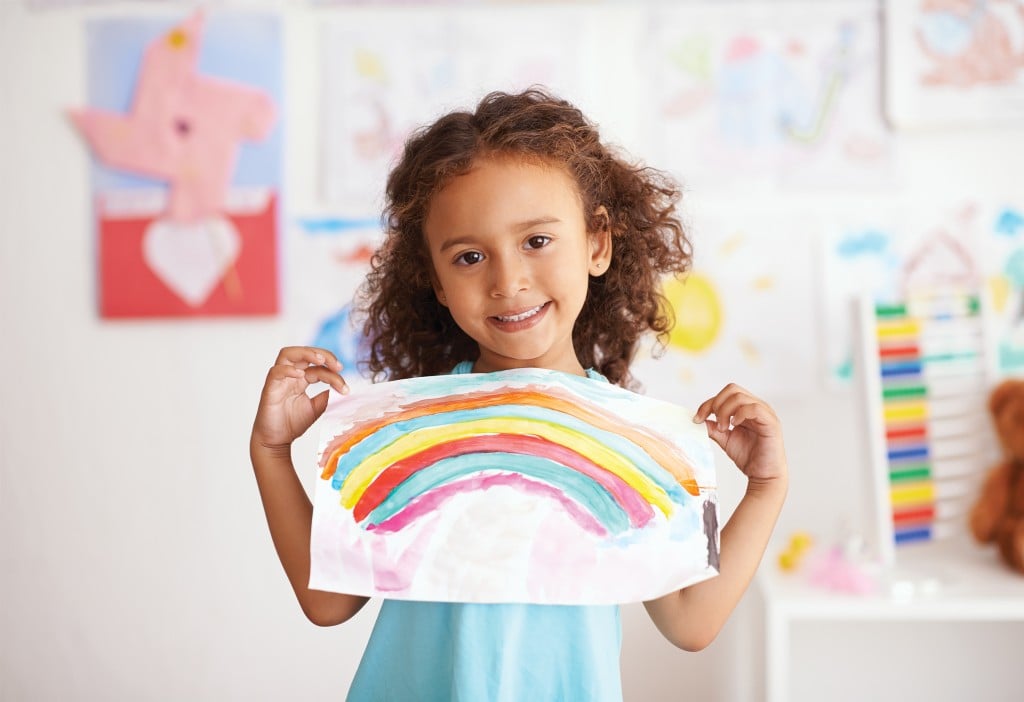 After my daughter first enrolled in art classes at the Honolulu Museum of Art, her masterpieces plastered every wall and shelf in our home. As her art interest grew, however, so did the clutter. Homemade cards and 3D projects from school, recycled materials from the Art Explorium, monthly subscriptions to Creative Girls Club and Kiwi Crate, plus daily crafts and random sketches: Our once-tidy home looked like a candy-colored art gallery commissioned by a little kid.
So, I took control. Armed with a camera phone, garbage bags and a no-regrets attitude, I devised a Marie Kondo-like system to preserve the best and purge the rest. Turns out, other parents had the same idea. We asked HONOLULU Family's Facebook friends to share their art-archiving methods, and here are their tips:
Be Your Own Publisher
Christen Imig of Waipahu uses Shutterfly to create digital-photo scrapbooks of her kids' art and recommends grouping the photos (birth through pre-K, K-2, third to fifth grade, etc.) prior to uploading. The result? Hardcover books with colorful pictures, captions and cute phrases her kids used during that period. Her advice: "Go for quality versus quantity. Choose art that is sentimental or shows growth in artistic ability. Don't feel like you need to include every photo of every art project. And keep your eye out for Shutterfly discounts and free book coupons."
Trust the Professionals
If you don't have time to create digital scrapbooks, hire a service to do it for you. Artkive is an app that allows you to mail your kids' original pieces to the U.S. mainland (pottery, paintings, report cards and even trophies) in a pre-addressed box. A designer on the mainland takes high-resolution photos of each piece and creates hardcover books filled with the images. In addition to the books, Artkive also mails back the original pieces and a USB device filled with the high-resolution images.
Make Some Moolah
Kimberly Anthony-Maeda suggests using Original Works, a service that transfers kids' art onto everyday items, such as grocery totes and kitchen towels. "Our elementary school uses this," she says. "It's a great fundraiser and makes cute gifts for family members. Having a coffee cup, pillowcase, night light or other keepsake of your kiddos' artwork is a fun idea to keep some of their best pieces displayed throughout the years."
Box and Bind
Suky Visocky of Mililani follows the "five rule." She chooses five of her kid's art projects per year, stores them in boxes or plastic sleeves then tosses out the rest. Natasha Thorne of Kaneohe puts her daughter's art in three-ring binders. Both moms like the idea of posting kids' art to dedicated Instagram accounts. "But I like the idea of keeping originals," Thorne says.
Start Archiving Early
Sharleen Anderson, a Hawaii Kai mom of three, ages 15 to 23, says she wishes she had saved and organized her kids' projects earlier. "As the kids grew older, they put their artwork in the hallway to their bedrooms," she recalls. "I have some special pieces framed. My second son is a digital design major at Seattle University so there is a lot of art in the house, and my high-school girl seems to be going in the same direction."
This story originally ran in HONOLULU Family. For more family-friendly home ideas, visit honolulufamily.com.