Organization by Design
Details International at Na Lama Kukui designs custom kitchens complete with cutting-edge storage features.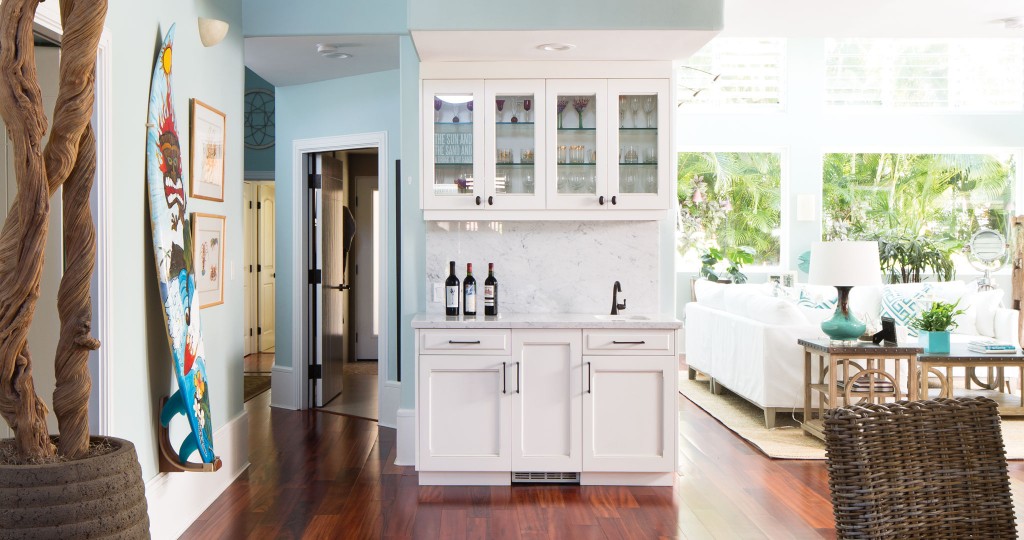 Achieving a neat and tidy kitchen in which your pantry items, pots and pans are easy to find and access is an art that is made by design.
It's important to incorporate storage and organizational features during the original design phase, explains Glenda Anderson of Details International. Anderson has been designing some of Hawaii's most organized and beautiful kitchens for more than 50 years, and her design firm is one of the design center's original tenants.
Anderson says many new clients come to Details International with a poorly designed kitchen and share with her that they almost never cook. "A lot of times it's because they have a lousy kitchen," Anderson says, adding that many clients love cooking more when they have a nice, new kitchen.
"Look at what your needs are and assess what you have," Anderson suggests. "If you don't use things, give them to someone else to use. Then you know what you've got to work with."
There are seemingly endless options for designing a well-organized kitchen with plenty of storage, but Anderson and her team create custom solutions for each of their clients and their individual needs.
"Old things are coming back, like the butler's pantry," Anderson says. Details International has designed several kitchens in the popular open-concept style with a butler's pantry.  "When people have the space for it, it is a tremendous asset. A lot of the preparations can be done where it's not really visible if you have company."
Another of Anderson's favorite features in a well-organized kitchen is an appliance garage, which is a great way to store appliances out of sight until they are needed.
Visit Details International at Na Lama Kukui to meet with Anderson and her design team and begin conceptualizing your well-organized kitchen.