Upgrade Your Windows to Beat the Heat and Reduce Electricity Bills
Protect your home from Hawaii's environment by investing in energy-efficient windows.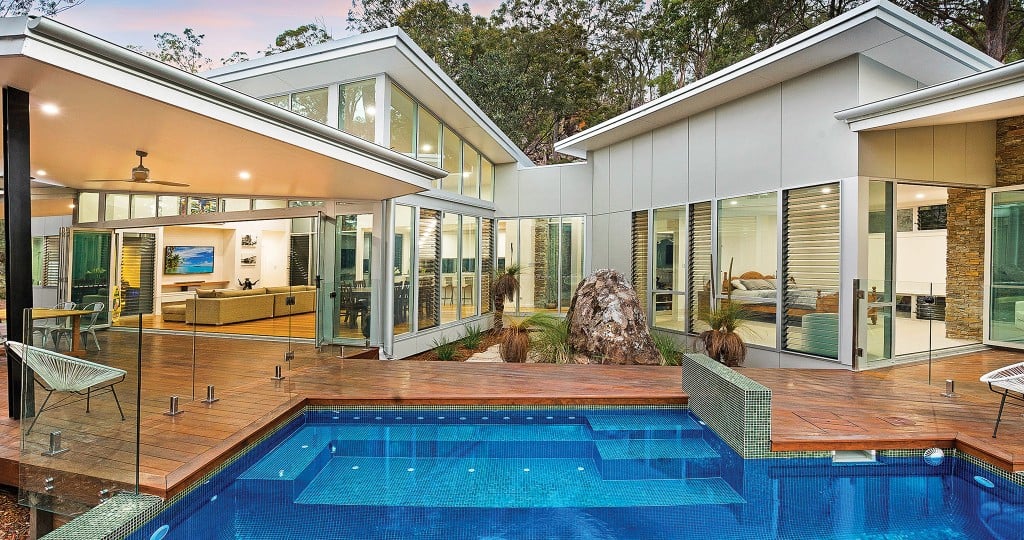 Living in the tropics can take a toll on your home, but you can protect your interior from the harsh sun, salty air and humidity by investing in energy-efficient windows.
The U.S. Department of Energy estimates that 30 percent of a home's energy is lost through windows. And a whopping 76 percent of sunlight that falls on standard glass windows turns into heat inside your home.
"The window style you choose, as well as window placement, can greatly affect the amount of heat that can build up in the home," says Pam Barrett of Coastal Windows, which offers a complete line of windows and doors engineered specifically for the islands and manufactured exclusively in Hawaii.
Just Venting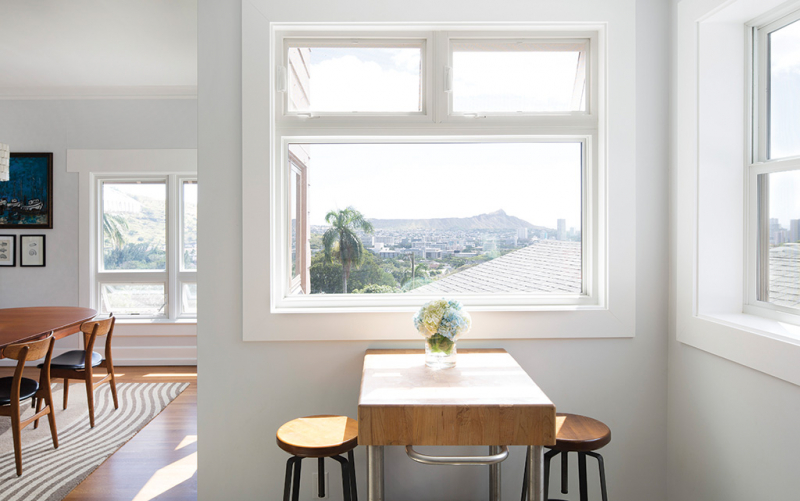 Windows bring in natural light and capture Hawaii's breathtaking mountain and ocean views, but the right windows will also keep your home naturally ventilated by taking advantage of the cool and breezy trade winds.
For maximum ventilation, Barrett recommends awning, casement or jalousie (louver) windows — or a combination of all three — because they allow the most air through their openings.
Placing just a few smaller, operating window units closer to the ceiling, such as awning windows, gives the accumulated heat inside the home a place to escape, says Barrett.
"Casement windows have an added advantage — when positioned properly, the casement can act as a 'wing' outside your home to catch the cooling trade winds and redirect those cool breezes right inside your home," she explains.
Louver-licious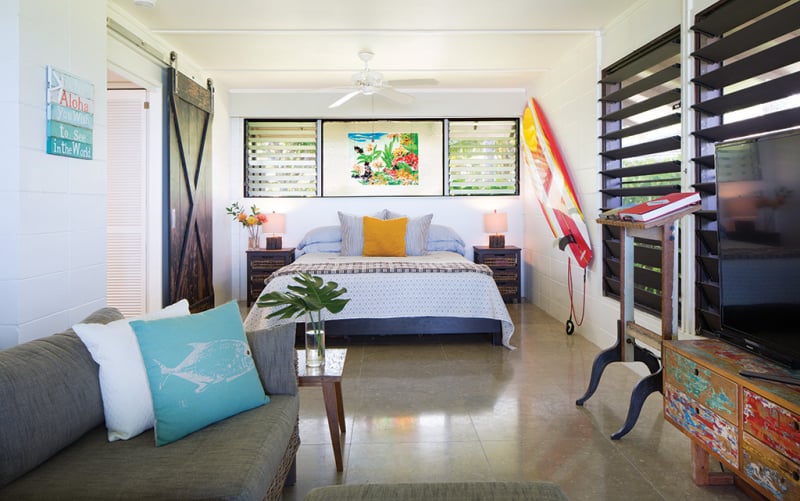 Many older homes in Hawaii have traditional aluminum clip jalousie windows. They are delightful when open, letting in fresh air, but the exposed hardware can quickly deteriorate in Hawaii's harsh climate.
When closed, old-style jalousie windows lack a tight seal; they allow rain and dirt to seep in and cool air conditioning to seep out. Also, they are easy to break into, and the cheap frames don't add much curb appeal, either.
Fortunately, jalousie windows are easy to replace with new and improved louver-style designs that offer the same benefits when open, yet with improved safety, security and performance when closed, including concealed hardware made from noncorrosive materials. They also come in more attractive frames and finishes and with 4-inch or 6-inch blades, such as the Breezway Altair Louver ios Window System.
"Many homeowners like to install floor-to-ceiling louvers for maximum ventilation, like a wall of windows," says Lama Chang of Breezway. "Others will place louvers at the pitch of their roof to let the hot air out. Including interior window louvers above a door is also a smart way to help circulate airflow."
Chill Vibes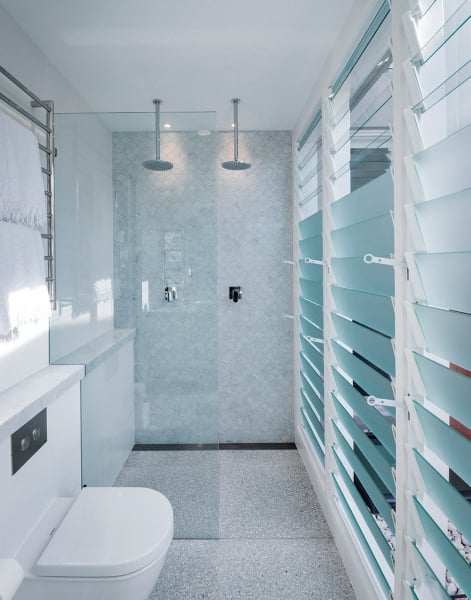 Energy-efficient windows work double-time to keep your home cool when they are closed too, by providing insulation from solar heat gain and UV radiation.
"When the temperature soars, ordinary window glass just can't handle the heat. And tinted glass spoils the clear view," says Barrett.
Insulated glass is a better alternative, allowing natural light to shine through while still keeping your home cool and comfortable, such as Coastal Window's high-performance Cardinal LoĒ-366 insulated glass with three layers of heat-reflective coating.
"This glass provides exceptional fading protection as well," explains Barrett. "It blocks 95 percent of the sun's damaging ultraviolet rays (a leading cause of fading), so it will help your furniture, carpets, curtains and wall coverings stay beautiful for years to come."
Louver windows can also improve insulation depending on the type of blade material or glass you choose.
"Tinted glass or Low-E glass blades will provide the best insulation," explains Chang. "In general, however, our air infiltration rating is at .65 cubic feet per minute, so on days when you want to use your A/C you can."
One last consideration to keep your home cool is choosing the right window frames. "We recommend windows and doors with vinyl frames, such as the ones Coastal uses, because they do not conduct or transfer heat the way that
other materials such as aluminum can," says Barrett.
Window Dressing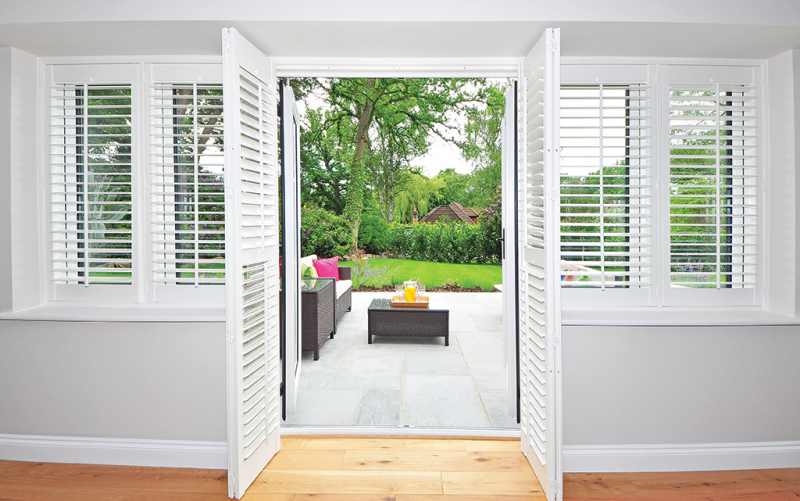 Window treatments for the home are not only decorative; they also help save energy. According to the U.S. Department of Energy, "Window coverings can reduce energy loss through the windows, lower heating and cooling bills and improve home comfort."
During hot days, they suggest keeping your window coverings closed to reduce heat gain. If you need more natural light in your home, they recommend only opening the window coverings that don't get direct sunlight.
Today, adjustable window treatments can also be fully automated for convenience. Shades, screens, awnings, shutters and draperies can all be controlled with wireless motors, sensors and timers so you can control the amount of natural light and heat flooding in — a must-have for every cool "smart" home.
Louver Blade Types
Wood Blades:
Solid wood blades provide the benefit of privacy and a total blackout of light when closed. They also retain the heat, offering excellent energy-efficiency in warm, tropical climates.
Aluminum Blades:
Aluminum blades are low-maintenance because they don't rust and never need painting. Plus, they come in a variety of colors including white, clear and bronze for both privacy and ventilation. Custom colors can also be ordered.
Glass Blades:
Clear glass offers maximum light and crisp, clear views, but you can also choose from a variety of other glass options including obscure, etched, gray, bronze, tempered for extra safety or with a clear Low-E coating for enhanced energy efficiency.
---