Wave Builders
Wave Builders is one of our Better Builders of 2021.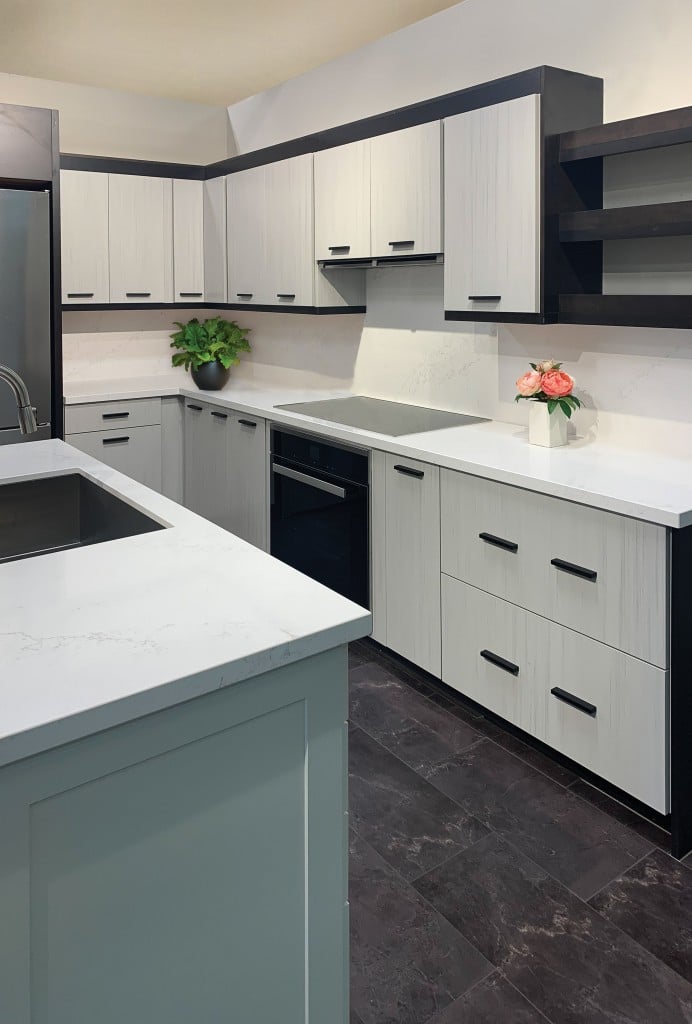 Ride the wave to a successful home project — big or small — with Wave Builders. This local company is founded on honesty and integrity and values every relationship and connection it makes with clients. From building residential homes and renovations to commercial projects and government work — Wave Builders is a well-rounded business that continues to rise.
"Our company has grown to keep up with the demands of clients wanting quality service," says Valerie Young of Wave Builders, sharing that the company has doubled its workforce, joined the contractors union and has a new shop since last year.
Wave Builders prides itself on being a trustworthy and reliable team that aims to help customers beautify their homes.
"Thank you, Wave Builders, for the awesome work. We had a total head-to-toe renovation done to our bathroom to change it from a tub to a walk-in shower, replaced the sink and toilet and added grab bars around the shower to make it a safe place for my mom and much more. I truly appreciate Darren's attention to detail, his responsiveness, and he was always so courteous even though I knew he had many tasks to juggle. All of Wave Builders' workers and subcontractors (tile, plumbing and electrical) that came into our home were neat and courteous as well. So professional and they all did their job well. They truly treated this renovation like it was their own. I appreciate that they cleaned up at the end of the day too! Thank you for making my mom feel like a queen on her own throne. I will definitely call upon Wave Builders for our next renovation project. Happy and satisfied homeowner."

— Sherry M., homeowner
Professional Organizations:
94-459 A Ukee St., Waipahu, Oahu; (808) 680-9283; wavebuildershi.com; License #CT-34870
Wave Builders was a Better Builder in 2020, see the profile here.