Editor's Notes: December 2022-January 2023
Celebrate good times, come home.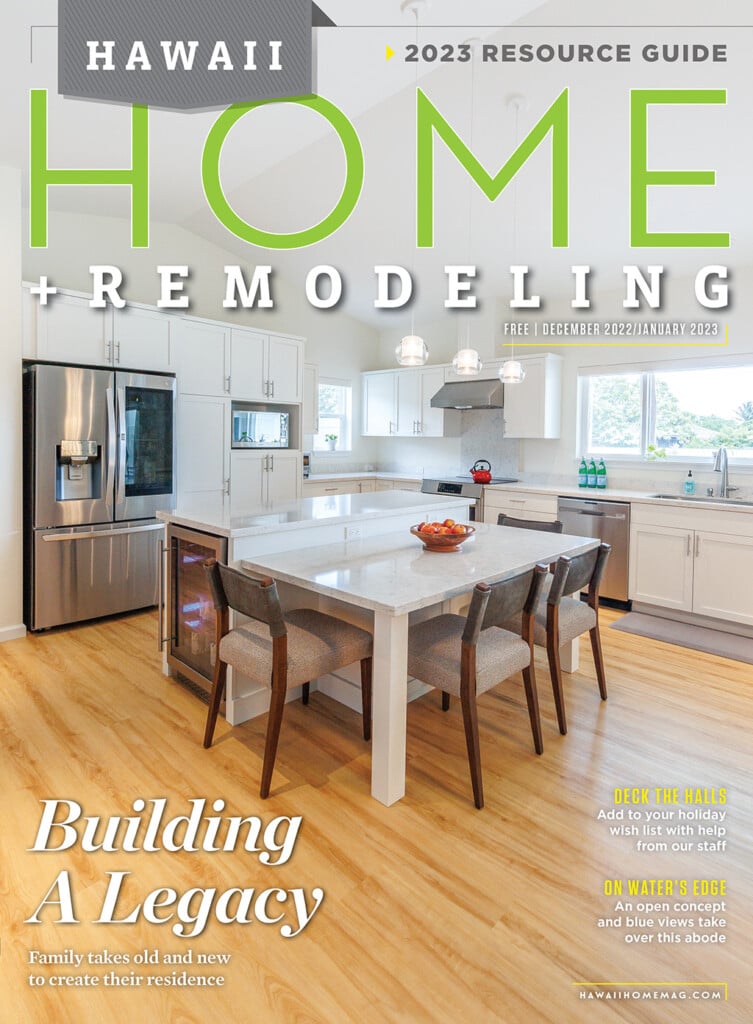 I've been singing the hook from the classic Kool & the Gang song with these words for years, and I recently found out that I've been incorrect. My slightly modified lyrics, however, will work well for this introduction to our December 2022-January 2023 Hawaii Home + Remodeling issue.
We all celebrate the holidays in different ways. What matters most are the common threads of honor, hope, joy, tradition and forward progress that connect us. No matter where you are in life, you can always return to a sense of home in these simple things that provide comfort and ease.
If you're picking up Hawaii Home + Remodeling amid your busy year-end preparations, we hope you'll take some time to chill out with a nice cup of your favorite warm beverage and enjoy the fruits of our team's hard work. It's our gift to you.
Speaking of gifts: Our editorial and creative staff share what's at the top of their wish lists, highlighting locally available products from awesome vendors. Get to know us and get inspired to support your favorite local businesses this holiday season.
Our feature stories underscore what "lucky we live Hawaii" is all about. We visit a newly built Hawaii Kai family home that pays tribute to the homeowner's original childhood abode. We also take a look at a beautifully remodeled Koko Marina waterfront residence with contemporary coastal elements and the latest technologies.
To gear up for the year ahead, we've got helpful tips on a variety of home topics. The Inflation Reduction Act, which could provide financial incentives for your next energy-efficient upgrades, is covered in our Finance section. We also have advice on maintaining your solar panels and finding trustworthy building industry professionals.
And rounding out the issue is our 2023 Resource Guide. This marks its 20th year in production as a comprehensive hub for your home and remodeling needs. These listings were painstakingly vetted by our team and the guide is not only a useful directory of contractors and vendors — it's a celebration of how diverse and dynamic Hawaii's home and building industry is today.
Cheers to all the good things in our Hawaii Home + Remodeling community and to many more projects and ideas to come. Through it all, you're always welcome home.
Don't forget to tag us on Instagram (@hawaiihomemag) and share photos of your home using the hashtag #hawaiihomemag. Mahalo for reading!
Aloha,
Darlene Dela Cruz, Editor