Editor's Notes: February-March 2023
Mindfulness and mahalo.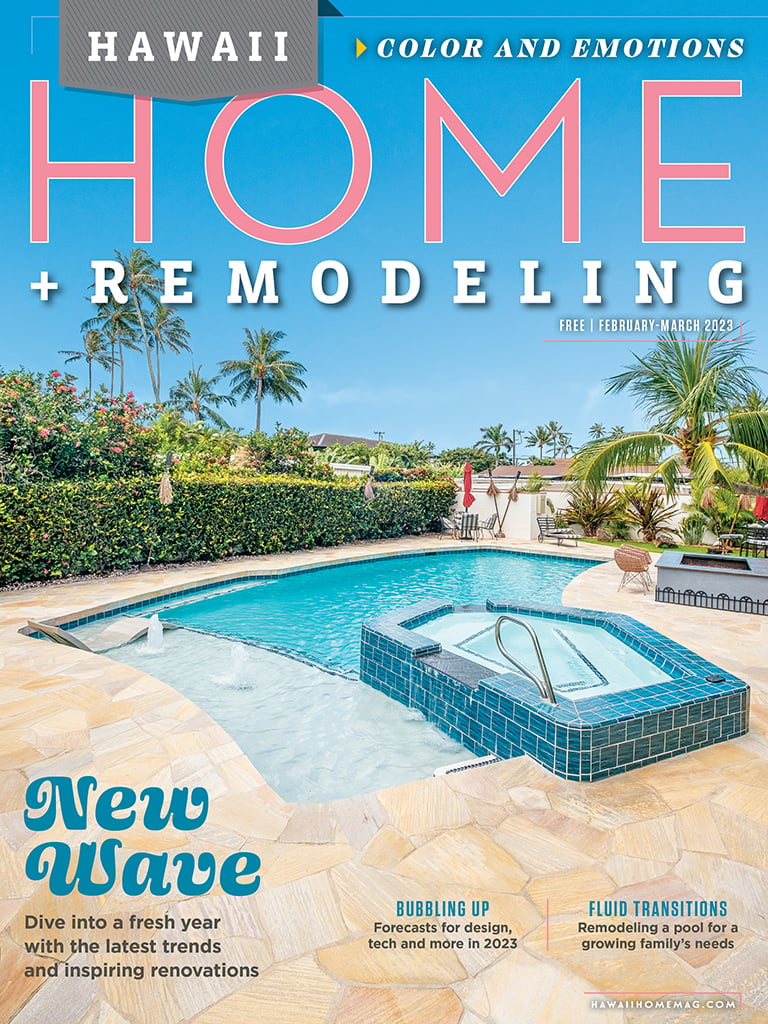 While chatting on Instagram over the holidays, my friend shared a post with me. In it was a word search graphic and a caption that said, "The first word you see is your word for 2023." I'm usually not big on these things, but I did this exercise for fun. My term for the year apparently is "mindfulness."
What comes to mind — yes, pun intended — with that word initially are notions of yoga, deep breathing, Zen practices and nature walks. For me, however, deeper reflection revealed a reminder to be present to my surroundings. It's a call to enjoy each conversation, explore every sensory detail, and truly engage with the people, places and moments that make life so enriching.
You'll find a theme of mindfulness throughout our February/March 2023 issue. This first edition of Hawaii Home + Remodeling in a new year explores home ideas that develop through intentionality. Discovering a purposeful sense of self spills over to the abode you create as an extension of your identity and aspirations, and your family's too.
Our collection of stories provides guidance on ways to thoughtfully explore everything from where to buy a new home this year to the latest countertop options that will grace your freshly remodeled kitchen. Read our cover story about a pool project by Pacific Pool & Spa that was designed to flow with the ever-changing needs of a growing Oahu family. The award-winning condo renovation featured here highlights a Kailua couple's update of their vintage residence with nouveau touches inspired by their beloved beach town.
The project by Jas Interiors here delves into the art of interior design. Rather than spoil the stunning details here about the work that went into this Kukio home, I recommend simply checking out the beautiful photographs shot by Olivier Koning.
Also spotlighted in this issue: how different paint colors can be used to express emotion and home fragrances can set the mood in your spaces. And our guide on home trends and forecasts for 2023 is a must-see — whether you adhere to the trends or not, it's exciting to look at the interpretations and innovations that are out there for whatever dreams you can come up with.
Our Hawaii Home + Remodeling team extends a big mahalo for all your support in 2022. A magazine dedicated to home renovations would be remiss if its own spaces weren't constantly updated and upgraded — stay tuned in 2023 for fresh content and all the new things we'll have in store in our print and digital outlets.
And don't forget to tag us on Instagram (@hawaiihomemag) and share photos of your home using the hashtag #hawaiihomemag. Thanks for reading!
Aloha,
Darlene Dela Cruz, Editor